Third stop on my "Jane Addams Day" roadshow: I was supposed to show Dinner at Jane's to AAUW-Illinois members from Districts 4 & 5 attending the Fall District Conference-North, but I was carrying so much stuff with me that I forgot to bring my VHS tapes!
Luckily keynote speaker Louise W. Knight (aka "Lucy") agreed to stay after lunch to lead an expanded Q&A session.
Lucy is the author of Citizen: Jane Addams & the Struggle for Democracy. Click here to order Lucy's wonderful book from Women & Children First bookstore (AAUW-Illinois "official partner" for online orders).
For more information about Dinner at Jane's & all of AAUW-Illinois' plans for Jane Addams Day celebrations statewide, visit the AAUW-Illinois website.  The first annual Jane Addams Day in Illinois is 12/10/07.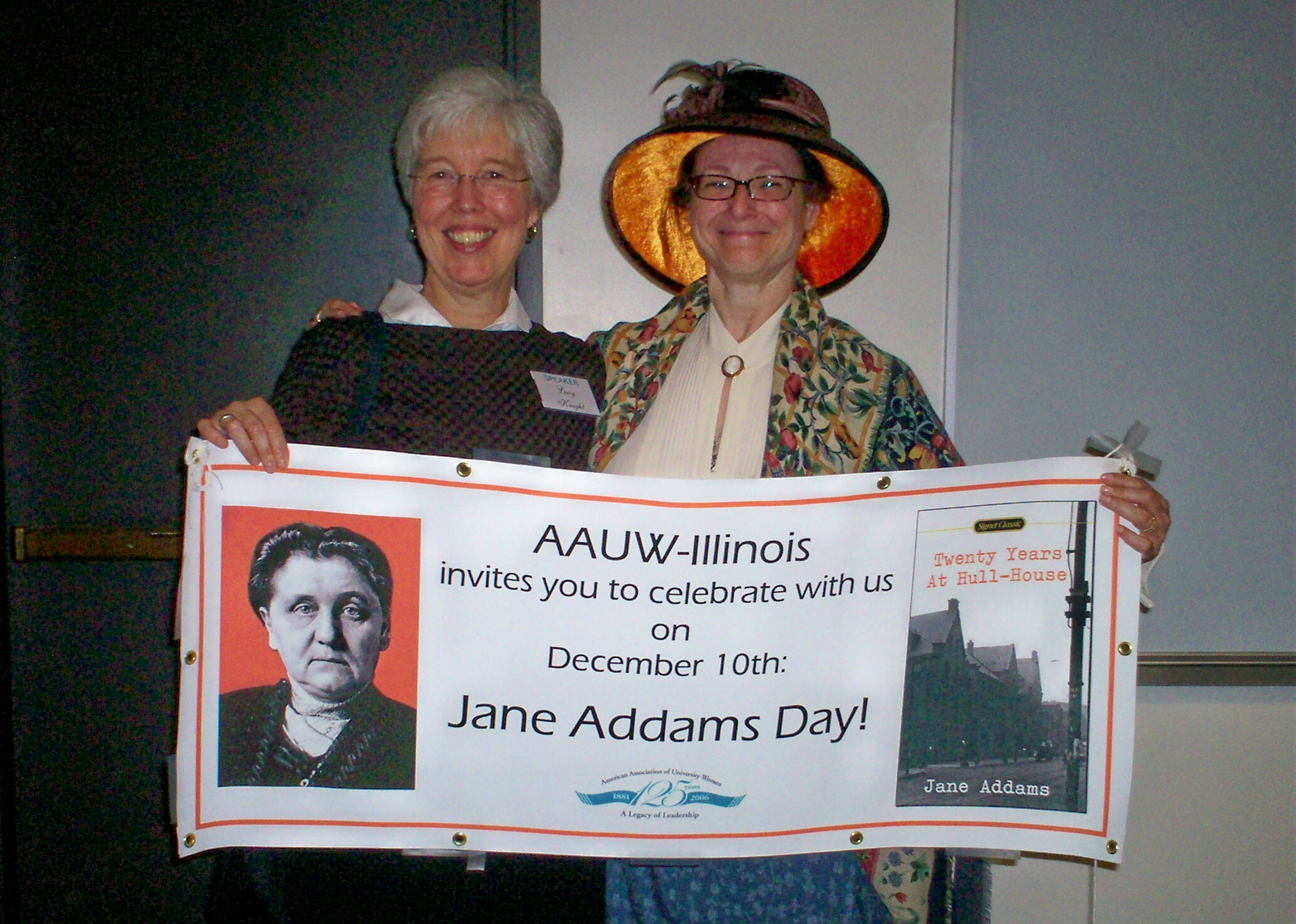 Photos of Lucy & Book Display ©  Jan Lisa Huttner
Photo of Lucy with "Jane Addams" © Penny Parish Director of College/University Relations for AAUW-Illinois.)