You'll just have to trust me on this, my friends: that "flash of red" you saw when the SLUMDOG team ran up on the stage last night to collect the Oscar for Best Picture?  That was Loveleen Tandan!  I'm not a "what if" kinda gal.  Once something is in the past there's no way to "go back," so why bother?
We will never know how SLUMDOG MILLIONAIRE would have fared (either critically or commercially) without Loveleen Tandan in the "co-director" role.  Similarly we will never know if she would have been at the Oscar ceremony last night if I hadn't been sitting here in Chicago these last few months making such a fuss with "my SLUMDOG Brouhaha."
For all of you who still doubt my motives, accusing me of risking damage to her career for the sake of my own causes (or worse, simple self-aggrandizement), all I can say is this: SLUMDOG MILLIONAIRE will forever be known now as an Oscar-winning Best Picture, & Loveleen Tandan was part of the team that flew to Hollywood to help claim the prize.  More people know her name now than knew it a few months ago, & more people are aware of Hollywood's abysmal stats re female filmmakers than ever before.
So I'm ready to "Declare Victory & Move On."
I have a screening of SUNSHINE CLEANING in 2 hours (directed by Christine Jeffs, written by Megan Holley, & starring Amy Adams, Alan Arkin & Emily Blunt), so I live in hope!  Bye now J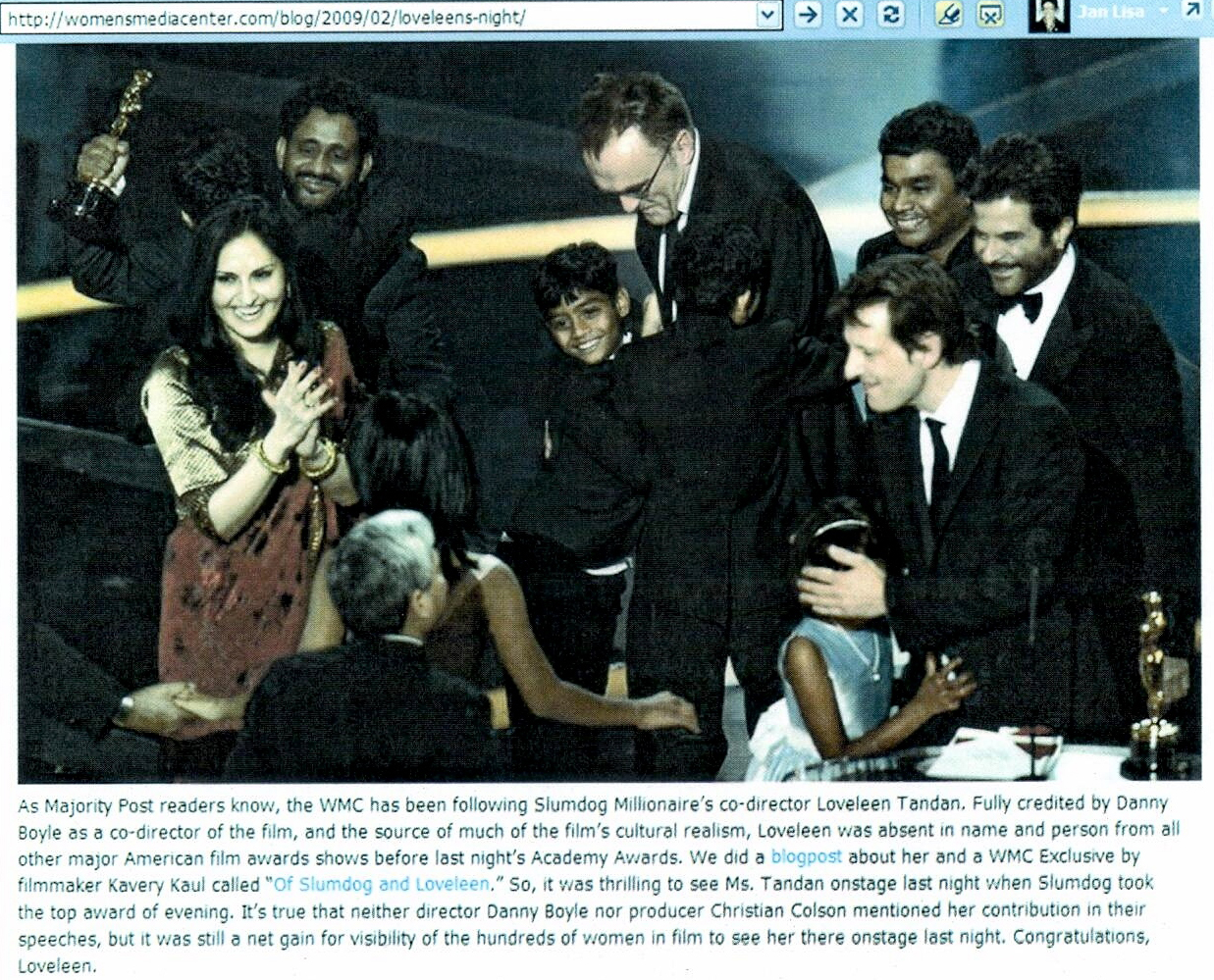 PS: See more great pix of Loveleen Tandan posted on Highheel Confidential!