7/11/15 UPDATE: Huge congratulations to always amazing Serena Williams for winning her 6th Wimbledon Championship 🙂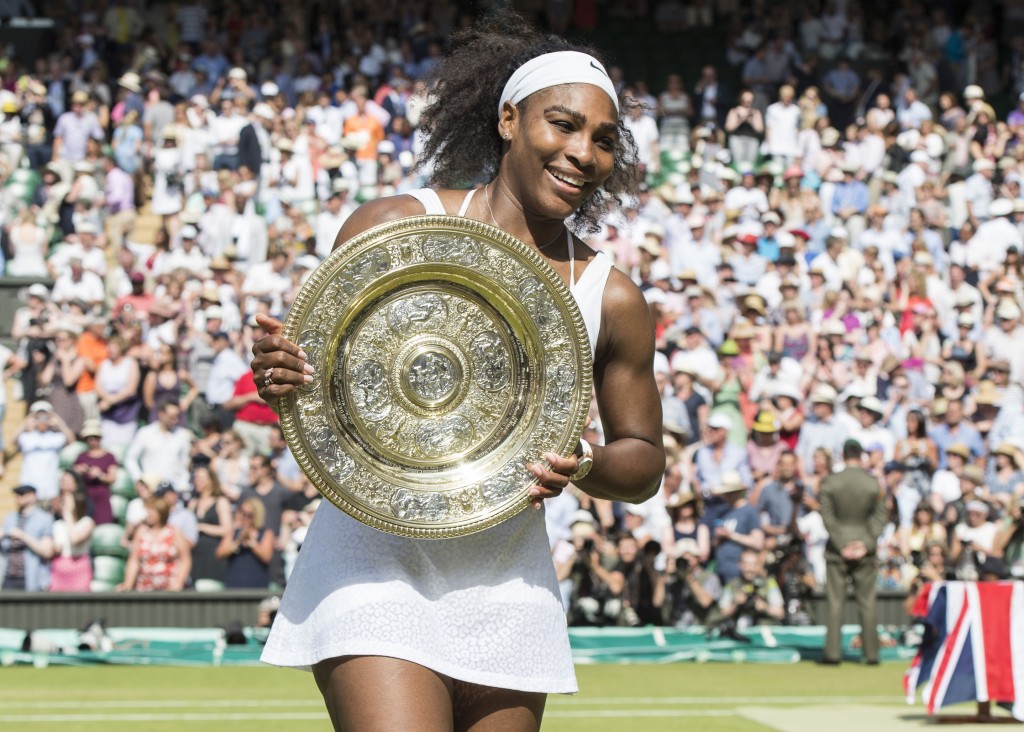 Click here to read all the details of the match in the UK Independent's article "Serena Williams defeats Garbine Muguruza 6-4, 6-4 to clinch a sixth Wimbledon title of her career"
Per comments below, I knew very few details of either career when I went to see Venus & Serena with my BFF Dorthea in 2013. But filmmakers Mailen Baird & Michelle Major totally won me over with their exhilarating documentary, and now I am not just a fan of the Williams Sisters, I also follow their careers with interest and excitement.
If you watch Venus & Serena, then you will understand that winning a 6th Wimbledon was not a foregone conclusion for Serena. The Williams Sisters are not "freaks of nature;" they are real women with amazing discipline and determination to match their God-given talents. And anyone who implies otherwise is a %$#@
***********************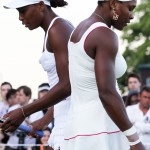 5/10/13: Went to see Venus & Serena with my BFF Dorthea Juul (who is a big tennis fan). Dory already knew most of the details, while I knew almost none. But we both found the storytelling fascinating, putting the audience "there" to participate vicariously in the extraordinary lives of these two phenomenal tennis stars: individuals yes, but also sisters & teammates.
Brava to Venus & Serena & kudos to filmmakers Mailen Baird & Michelle Major! (JLH: 4/5)
Click HERE for our FF2 Haiku. Not yet seen by Rich.)
7/11/15 Photo Credit: Duncan Grove/Photoshot/Newscom (ptsphotoshottwo774114)
Top Photo: Day Two at Wimbledon (6/22/10).  Photo by Hamish Blair/Getty Images is included in the Venus & Serena online press kit.
Bottom Photo: Venus (right) & Serena (left) with Billie Jean King at Madison Square Garden. Photo Credit: Chaz Niell/ZUMA Press/Newscom (3/2/09).