"The still explosions on the rocks,
the lichens, grow
by spreading, gray, concentric shocks.
They have arranged
to meet the rings around the moon, although
within our memories they have not changed.
And since the heavens will attend
as long on us,
you've been, dear friend,
precipitate and pragmatical;
and look what happens. For Time is
nothing if not amenable."
– Elizabeth Bishop, "The Shampoo"
Based on the novel by Carmen L. Oliveira and the original screenplay by Caroline Kotscho, Reaching for the Moon fictionalizes the incredibly vulnerable and fascinating persona of poet "Elizabeth Bishop" (pensive Miranda Otto). The story focuses on Elizabeth's relationship with sophisticated architect "Lota de Macedo Soares" (wonderfully commanding Glória Pires).
Elizabeth begins her life in Brazil by accident, when she goes for a short visit with her college friend "Mary" (Tracy Middendorf), Lota's lover. The attraction between Lota and Elizabeth soon becomes clear. Lota builds a studio for Elizabeth, where she can write and live as Lota's lover even while Lota and Mary begin to raise a child together. Elizabeth takes pride in her solitary writing effort, but she envies Lota's ability to ask for, and even demand, everything she wants: lover and wife, career and motherhood.
Director Bruno Barreto and screenwriters Matthew Chapman and Julie Sayres' portrait of Elizabeth Bishop is admirable, and a little cruel. Elizabeth's egotism and emotional reservations are clear, even as other characters and audiences exalt her for her mystique. It's Lota the master builder who brings the warmth and wisdom to the story, and in the spectacularly lush mountainside near Rio de Janeiro, Lota's way looks very appealing. (AEL: 4/5)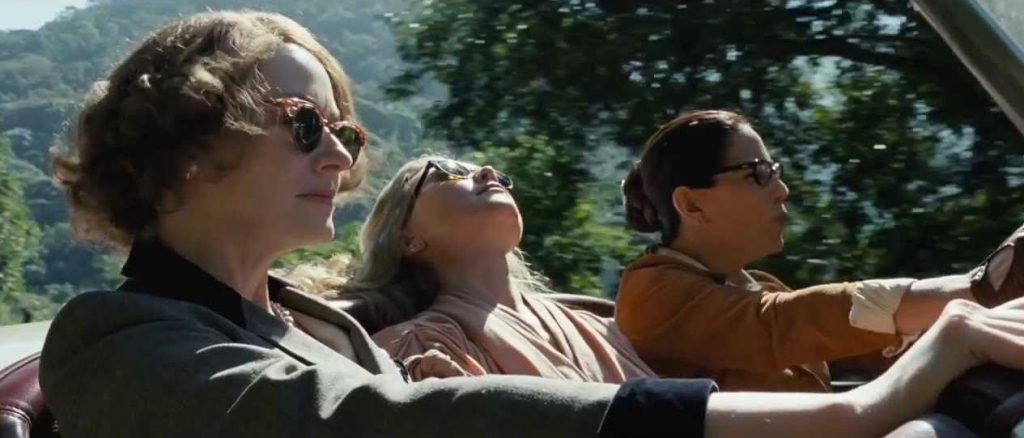 Top Photo: Miranda Otto as "Elizabeth," writing in her studio.
Bottom Photo: Miranda Otto with Tracy Middendorf as "Mary" and Glória Pires as "Lota."
Photo Credits: Wolfe Video
Q: Does Reaching for the Moon pass the Bechdel-Wallace Test?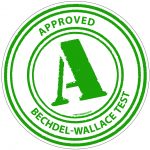 Of course.
Except for some correspondences with Elizabeth's and Lota's friends and colleagues, Robert Lowell and Carlos Lacerda, most of the movie consists of conversations between the female leads and their female friends and employees.
Mini-Review by FF2 Intern Amelie E. Lasker
Visit GoWatchIt for viewing options:
https://gowatchit.com/watch/movies/reaching-for-the-moon-267255
© Amelie E. Lasker FF2 Media (7/28/16)
Barbara Hammer's haunting documentary Welcome To This House, while wider in scope and more fact-based than Reaching for the Moon, offers more intimate insight into Bishop's imagination. In contrast to Reaching for the Moon's exploration of Bishop's fascinating coldness toward those around her, Hammer draws on what Bishop saw and where she lived.
The dream houses Bishop gathered for herself ranged in location and architectural style, but she always wanted to be close to the sea. She seemed to place inordinate significance on the decorating of each home, as if she needed the look of her home to comfort her where people couldn't. Hammer curates friends' and scholars' observations of Bishop and overlays them with ambient "home" noises and readings of Bishop's poetry. Though disorienting, Hammer's style is an incredibly empathic attempt at understanding what concerned Bishop and what she needed.
Many people close to Bishop mention that she never felt she had a home, and that since childhood she had moved from place to place and lover to lover more quickly than she would have liked. The inspiration for Bishop's poem, "The Shampoo," is depicted beautifully in Reaching for the Moon, in a scene of one of Elizabeth's and Lota's rituals, where Elizabeth washes and rinses Lota's hair. It's this feeling that is captured so well in Welcome To This House. Bishop found her poetry in the threads underlying all the tumult, in the homes she made for herself, both places and people. (AEL: 4/5)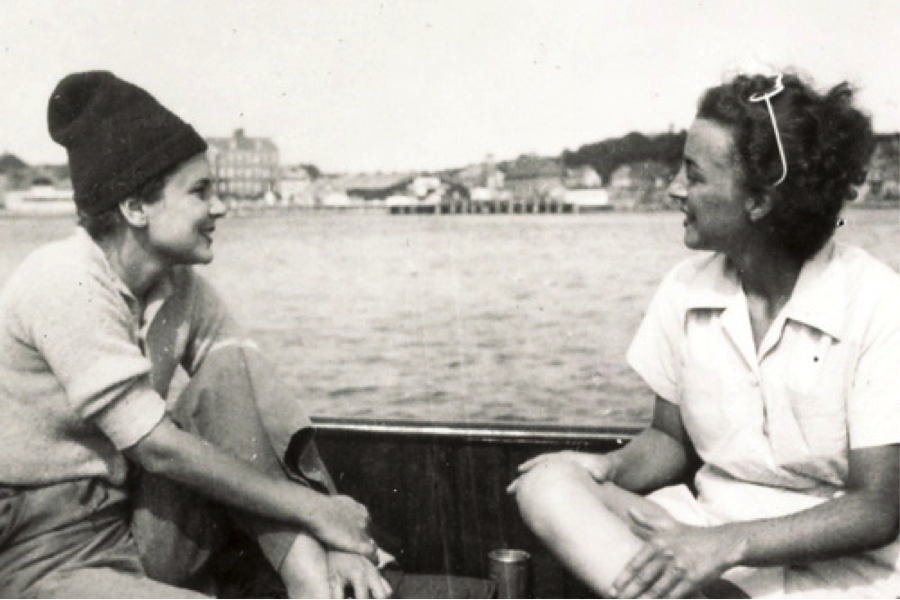 Third Photo: Elizabeth Bishop.
Bottom Photo: Bishop and Louise Crane.
Photo Credits: RADAR Productions (Welcome To This House)
Q: Does Welcome To This House pass the Bechdel-Wallace Test?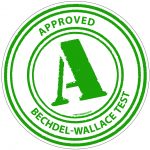 Yes.
It's always hard to know how to characterize documentaries, because in interviews and voiceover, there's no conversation at all. Here I'll just point to the documentary's focus. Welcome To This House, female-written and female-directed, highlights the work and fascinations of Elizabeth Bishop, who, aside from a close lifelong friendship with poet Robert Lowell, concerned herself (in friendship and in romance) almost solely with women.
Mini-Review by FF2 Intern Amelie E. Lasker
Visit GoWatchIt for viewing options:
https://gowatchit.com/watch/movies/welcome-to-this-house-302562
© Amelie E. Lasker FF2 Media (7/28/16)