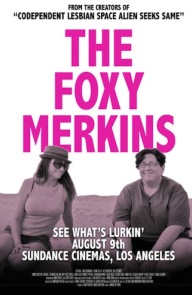 Directed by Madeleine Olnek and co-written by its stars Lisa Haas and Jackie Monahan, The Foxy Merkins brings us the friendship of "Margaret" (Lisa Haas) and "Jo" (Jackie Monahan), a pair of lesbian sex workers who cater to East Village housewives.
The comedy often writes itself in the strange situations that come from this premise. Jo and Margaret first discover their teamwork skills when two accountants, "friends traveling together" (Barbara J. Davy and Betsy Farrell), hire them to perform a number of whimsically named sex acts on each other. In an attempt to pick up a new client smoothly in a movie theater, Margaret ends up unwillingly letting a stranger eat her popcorn, and she doesn't get reimbursed. In a set of mock interviews, a series of comically sincere lesbian hookers talk about the ups and downs of the job.
The comedy is at its best in the quirky chemistry that develops between the movie's two leads. Margaret, charismatically hapless and a little downtrodden, is completely comfortable with her profession in theory, but her asthma and awkwardness tend to get in the way of her learning curve. Jo, while clearly the more glamorous, is worldly and bright and eager to help. Jo shows Margaret how to live homeless and in style, and she also leads Margaret to seek out her mother. (AEL: 3.5/5)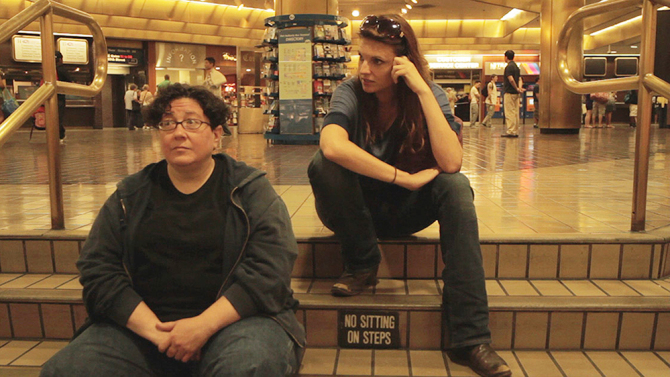 Photo Credits: Wisconsin
Q: Does The Foxy Merkins pass the Bechdel-Wallace Test?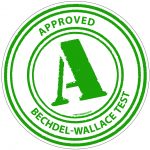 Of course!
One notable exception to the mostly-female cast is the chance exchange that originates the movie's title. Margaret and Jo are solicited in a cemetery by a "Mumbling Erotic Accessory Salesman" (Alex Karpovsky, and yes, this what he's called in the cast list) who specializes in scented crotch toupees, called "foxy merkins."
Mini-Review by FF2 Intern Amelie E. Lasker
Visit GoWatchIt for viewing options:
https://gowatchit.com/watch/movies/the-foxy-merkins-267664
© Amelie E. Lasker FF2 Media (9/8/16)