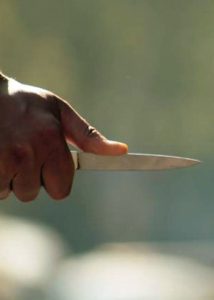 From IMDb: Tunisia, before the revolution. A man on a motorbike, razor blade in hand, prowls the streets of Tunis slashing women's buttocks. They call him The Challat, aka "The Blade", and the mere mention of his name provokes fascination and terror. Is he a lone criminal, an urban legend, or could he be the creation of a political group or religious fanatics? 10 years later, in the aftermath of the Arab Spring, a stubborn young female director sets out on an investigation to unravel the mystery and discover the true Challat of Tunis…
Click HERE to read interview with filmmaker Kaouther Ben Hania (Cannes 2014).
From Rima Samman (cinéaste membre de l'ACID):
Le Challat de Tunis est une satire sociale malicieuse et insolite, qui nous rappelle les réjouissantes comédies italiennes d'autrefois. À ceci près que le film propose une forme cinématographique hybride et inclassable, qui brouille avec une joyeuse bouffonnerie les frontières entre la fiction et le « documenteur ». Truffé de situations incongrues et de simulacres loufoques, Le Challat de Tunis déjoue les certitudes et les attentes.
Déjanté et imprévisible, il n'en finit pas de nous dérouter, de nous amuser, de nous sidérer. Son audacieuse écriture creuse avec humour et légèreté le thème du machisme oriental qui, paradoxalement, se révèle alors profondément pathétique et triste par-delà sa violence manifeste. Grâce à leur omniprésence dans le film, la caméra, le chef opérateur et la cinéaste – trois personnages à part entière dans le récit – créent un entre-deux filmique intéressant et magique. Un lieu de grande souplesse narrative où jaillissent les situations les plus invraisemblables, et la poésie la plus inattendue. La musique, mais aussi des détails d'accessoires, de costumes et de couleurs viennent souvent égayer et aiguiller le regard du spectateur.
La figure du Challat, dressée au début du film comme symbole national fantasmagorique d'une virilité machiste tantôt lubrique tantôt justicière, devient un prétexte filmique pour ériger une constellation de personnages complexes, truculents et inventifs, pleins de contradictions, de lucidité et d'autodérision.
Photo Credits: Kaouther Ben Hania