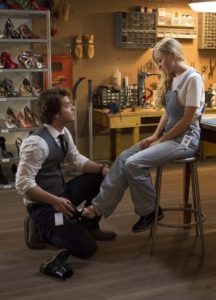 Directed by Sean Garrity and written by Jason Sherman and Kate Melville, After the Ball is a Cinderella story reimagined, as a light romantic comedy in the corporate fashion world.
Fashion school graduate "Kate" (Portia Doubleday) starts her career working for her father "Lee" (Chris Noth) at his retail company Kassell. Kate, hoping to become closer to her father, is disappointed to discover that she'll really be working for her stepmother "Elise" (Lauren Holly) and stepsisters (Natalie Krill and Anna Hopkins) instead. Elise and her daughters don't like Kate working at their company, and they persistently devise ways to make Kate hate her job. Eventually, they get Kate fired.
The rest of the story is heavy with moments inspired by the Cinderella fairy tale. Kate meets a boy, "Daniel" (Marc-André Grondin), who is fascinated by her despite her girlish clumsiness. Kate's godparents (Mimi Kuzyk and Carlo Rota) help her out of her misery by dressing her up in a new identity.
She begins again at the company disguised as "Nate," and this time her talent is taken seriously, and she gets to be a designer. At the company party, Kate is outfitted in a sparkling white dress descending a staircase, and of course, when she makes her hurried exit, she leaves behind an incredibly small shoe for her boy to find.
Unfortunately, the story's most endearing beats, the ones that make it enjoyable as a light romance, come from the fairy tale, and the movie's original parts are not its best. Sadly, this update of the widely known fairy tale story set in the modern fashion world feels a little forced. (AEL: 2.5/5)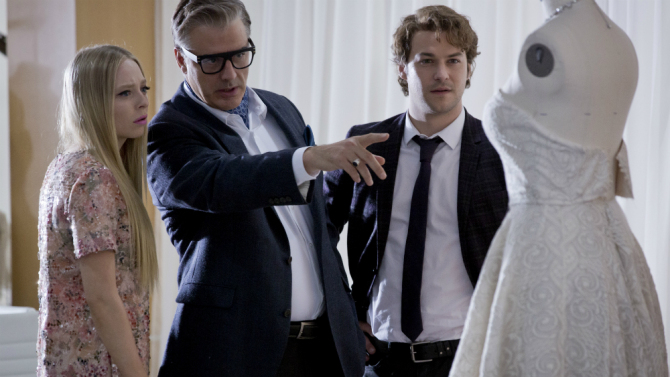 Top Photo: "Daniel" (Marc-André Grondin) tries one of his shoe designs on "Kate" (Portia Doubleday).
Bottom Photo: Kate, Daniel, and "Lee" (Chris Noth)
Photo Credits: Pantazidis Panagiotis
Q: Does After the Ball pass the Bechdel-Wallace Test?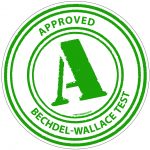 Yes.
Kate, stepmother, and stepsisters have a fashion-world feud that is petty, but that has more to do with power than with their shared father and husband.
Mini-Review by FF2 Intern Amelie E. Lasker
Visit GoWatchIt for viewing options:
https://gowatchit.com/watch/movies/after-the-ball-299573
© Amelie E. Lasker FF2 Media (7/18/16)