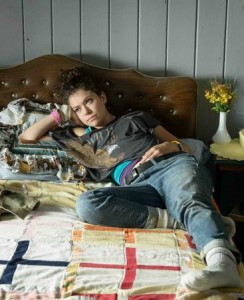 Review of Cas & Dylan by Associate Editor Brigid K. Presecky
Tatiana Maslany and Richard Dreyfuss bring their talent, charm and chemistry to the heartfelt road trip film Cas & Dylan.
Director Jason Priestley and screenwriter Jessie Gabe take the audience on the journey as two very different characters share a bond of friendship and frustration. (BKP: 4.5/5)
*******************
Unlike her multiple shape-shifting counterparts in the Canadian cable series Orphan Black, actress Tatiana Maslany plays one character here, a troubled aspiring writer "Dylan Morgan." The film opens in a Winnipeg hospital ward with Dylan desperately trying to find inspiration for her writing. She soon encounters cancer-stricken doctor "Cas Pepper" (Richard Dreyfuss), and the two haphazardly end up on a road trip headed towards the West Coast.
These two lonely souls get to know each other as they drive, coming across obstacles and adventures in typical buddy-road-trip form. What sets Cas & Dylan apart is the weight that carries both characters forward. Dylan wants to avoid problems with her boyfriend and settle into a career; Cas wants to find a resting place for his beloved pet while accepting his own fate.
Thankfully, the serious issues they face are dealt with humor and honesty. In what could have turned unnecessarily dark and cynical, the story stays at a steadily sincere level. The viewer witnesses the friendship that grows organically out of shared experiences. Although opposite on every level – male/female, old/young, experienced/inexperienced – they share similar hopes and fears (just like everyone else), and they learn from each other in ways that are not predictable or cheaply sentimental. In a media landscape filled with crude innuendos and sexually explicit material, showing a platonic friendship between an older man and a younger woman is a welcome change.
The film succeeds because of the talent that makes this story come alive. Both Tatiana Maslany and Oscar-winner Richard Dreyfuss are strong performers in any role they take on, and Cas & Dylan is no exception. Each gives their character gravity, making the audience feel like we knew them before the lights went off and will know them long after the lights come back on.
Director Jason Priestley lets the quiet moments linger, helping the scenes feel realistic and earned – and making tears that much more inevitable. During one particularly heavy moment, Dylan says, "I truly believe that if you made a difference in one person's life, then your life had meaning." If that was Jessie Gabe's intention, her film has meaning.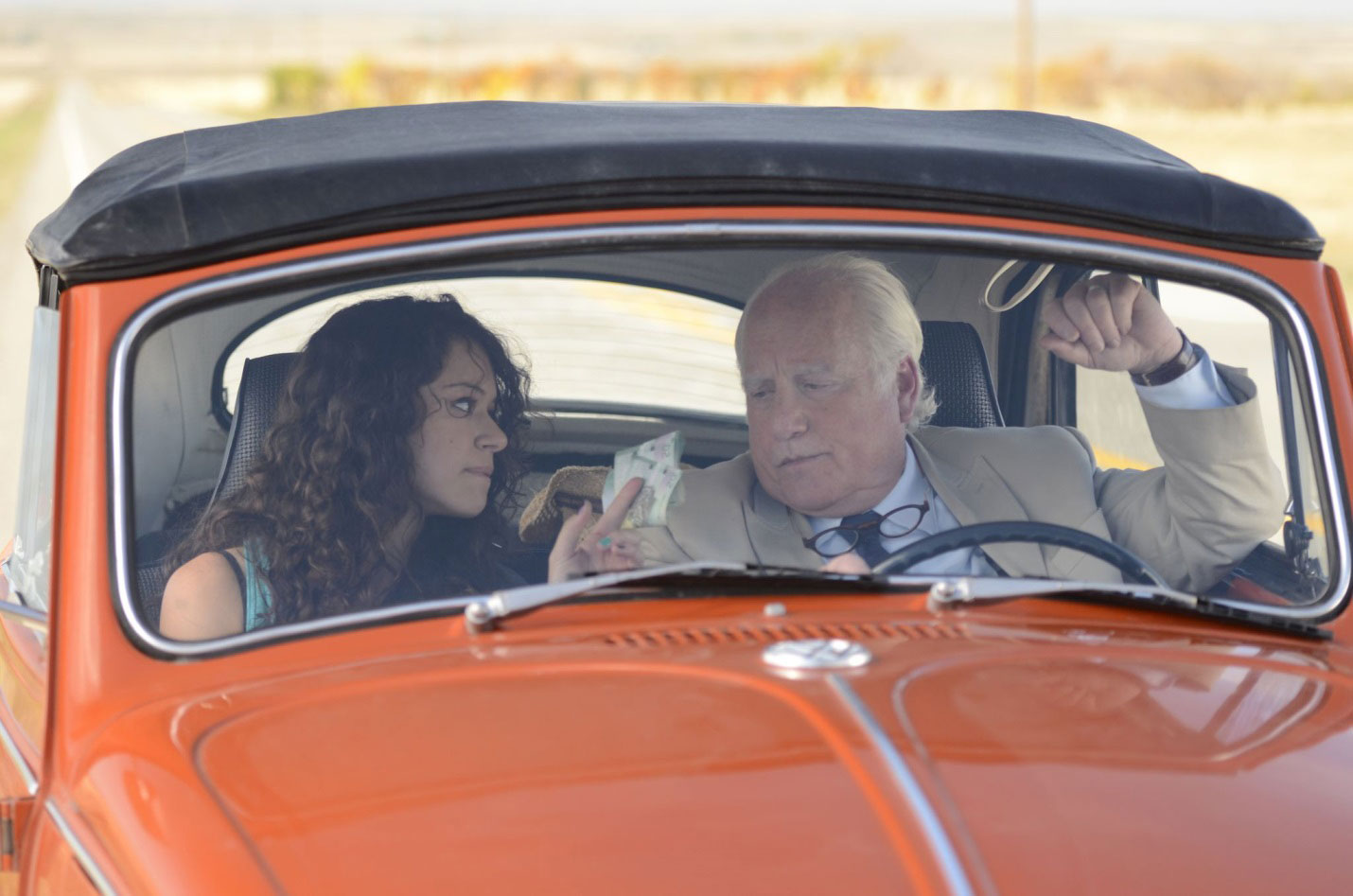 Review © Brigid K. Presecky (4/18/15)
Top Photo: Tatiana Maslany as aspiring writer "Dylan Morgan"
Bottom Photo: Tatiana Maslany as "Dylan Morgan" and Richard Dreyfuss "Dr. Cas Pepper"
Q: Does Cas and Dylan pass the Bechdel Test?
No.