Review of Preggoland by Associate Editor Brigid K. Presecky
Writer Sonja Bennett stars in the Canadian comedy about a woman who attempts to earn respect from friends and family by faking her own pregnancy. Despite its impractical premise and use of gender stereotypes, the story slowly finds its heart while providing a few laughs – particularly for women who have sat through their share of insufferable baby showers. (BKP: 4/5)
**************
Teenager-at-heart "Ruth" (Sonja Bennett) has worked at her local grocery store since she was 15. Twenty years later, she is still bagging groceries and living in her father's basement. Since her friends have long-since moved on from high school and become mothers, Ruth parties with her teenage co-workers who lack enthusiasm about watching Wayne's World. She feels stuck in the 90s while her friends have traded in their flasks for baby formula. The Preggoland view of motherhood is somewhat jaded. Do all mothers become cruel, fickle friends? Sonja Bennett seems to think so, writing each and every woman like a humorless Stepford Wife.
Ruth's friends have outgrown her company, no longer wanting to go out or talk about anything other than babies (or even laugh, for that matter). When Ruth buys her leader-of-the-pack friend "Shannon" (Laura Harris) a baby shower gift, she rudely declines the $800 stroller because it is the wrong model and slams the door in Ruth's face. With that, Ruth is told she "doesn't fit in anymore" and is shunned for her single-life status.
The plot is set up as a hung-over Ruth throws up in a baby clothing store, mistakenly leading a woman to believe it is morning sickness (not booze & sour cream and onion chips). Through continuous miscommunication and the need to fit in, Ruth leads everyone to believe she is pregnant with twins. Suddenly, her child-bearing friends want her back in the group and she gets to keep her job at the grocery store. Even her dad "Walter" (James Caan) no longer sees her as a disappointment. The only character to have suspicions is Ruth's neat-and-orderly sister "Hillary," (Lisa Durupt) another woman desperate for children.
The spiral of lies continues both in her home life and her work life, as the new grocery store manager "Danny" (Paul Campbell) takes kindly to her condition and her co-worker "Pedro" (Danny Trejo) provides were with an false, Jell-O-filled belly. As Ruth seemingly starts to get her life on track, the web of lies backs her into a corner. The only way out? Telling the truth and going back to the lonely, unhappy life she had pre-pregnancy.
Although Bennett paints a bleak picture of motherhood (not every woman who gives birth turns cold and patronizing), the humor and heart help keep the film afloat. Despite preposterous gags like Pedro masquerading as an ultrasound technician, every minute keeps your attention. Needing to know how poor Ruth gets out of her situation keeps you engaged for every single scene. She is endearing to the audience, even at the most frustrating times. Best of all, the sweet romance built between Ruth and Danny is the piece of the puzzle that completes Preggoland. Silly? Yes. Stereotypical? Yes. Completely enjoyable? Absolutely.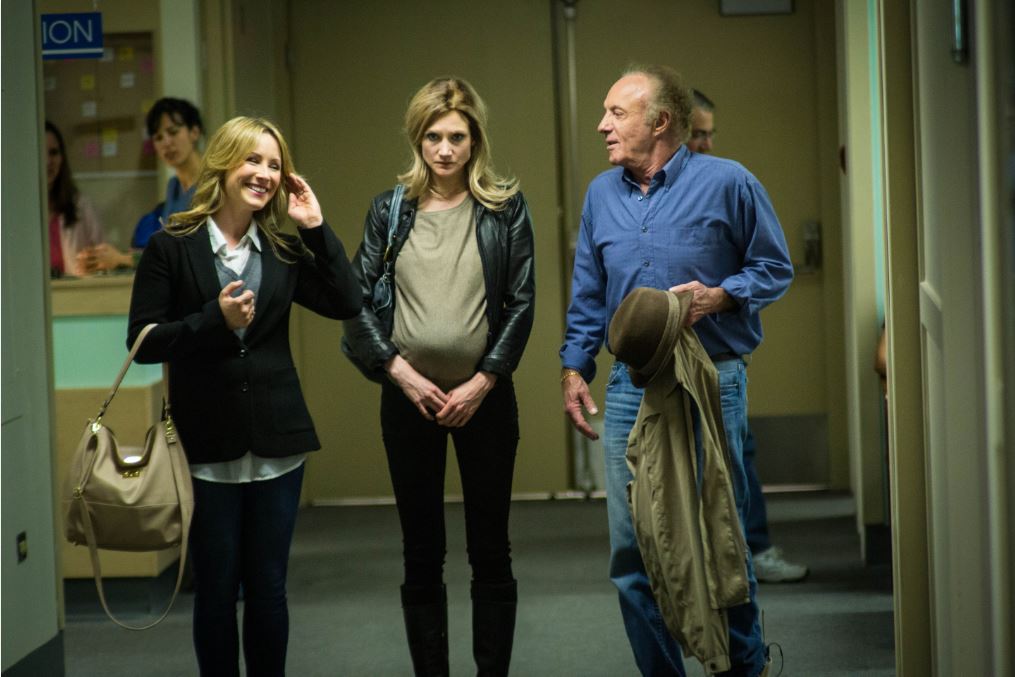 Review © Brigid K. Presecky (5/7/15)
Top Photo: Sonja Bennett as "Ruth"
Bottom Photo: Lisa Durupt as "Hillary" with Sonja Bennett as "Ruth" and James Caan as "Walter"
Photo Credit: Mongrel Media
Q: Does Preggoland pass the Bechdel Test?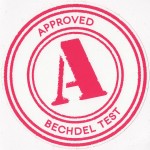 Definitely!
The relationship between "Ruth" (Sonja Bennett) and her picture-perfect sister "Hillary" (Lisa Durupt) is based around the love for their dad "Walter" (James Caan). Their personalities clash as they deal with his illness and the fact that Hillary struggles to have a child of her own.