Review of Know How by Associate Editor Brigid K. Presecky
Director Juan Carlos Piñeiro Escoriaza–collaborating with co-screenwriters Deshawn Brown, Niquana Clark, Michael Dew, Gabrielle Garcia, Gilbert Howard, Claribelle Pagan, and  Ebonee Simpson–creates a hybrid of documentary and fiction, having young men and women reenact true, horrific events during their life in the foster care system.
Despite its melodramatic musical numbers, Escoriaza and his team deliver a heartfelt, inspiring message about perseverance in the toughest of circumstances. (BKP: 4/5)
*************************
Instead of hiring the best actors or the most professional screenwriters, Know How uses people who whose real lives have been affected by a failing social system. Thanks to a New York City non-profit organization called The Possibility Project, Juan Carlos Piñeiro Escoriaza encountered young men and women with vivid memories of their harrowing stories in the foster care system. Because of their experiences, songwriting capabilities and unique perspectives, Escoriaza was able to construct an engaging narrative and make their stories available to a wider audience.
The film takes a first-person look at the lives of five troubled teenagers, beginning with "Addie," (Niquana Clark) a high school girl who lives with her check-collecting, "kinship caring" aunt. Because of her school absences and friendship with a drug dealer, Addie is kicked out of her aunt's house with nowhere to go. Likewise, Addie's friend "Marie" (Ebonee Simpson) tries to keep her life from spiraling out of control after the death of her beloved grandmother. Meanwhile, "Megan" (Claribelle Pagan) is consumed by pill-hoarding and suicidal thoughts after being taken out of her home by the ACS (Administration for Children's Services) and put into an unsafe treatment facility. Studious "Eva" (Gabrielle Garcia) strives to be accepted to Georgetown University but has to deal with the shocking family secret of her father smoking crack cocaine. Worst off, however, is "Austin," (Gilbert Howard) the homeless, hungry teenager who finds himself in the midst of a violent turf war.
Each and every one of their stories is intertwined and connected through music. Occasionally, the film has its characters break into song (like their anthem "Why Not") and give the audience an idea as to what they are all thinking and feeling. This tactic makes the film deeper, sadder and overall, thought-provoking.
Although the moments are heavy on the melodrama, the subject is serious enough for it to be acceptable. The admirable young adults do their best to recreate the most difficult parts of their lives. However, had there been trained actors, the story might have had the extra push it needed to be great. Nonetheless, the theme of bravery is effortlessly conveyed, solely by the fact that these gruesome scenarios are true-to-life.
With only 50% of United States foster care teenagers completing their GED, Escoriaza set out on a mission to create a need for change. Know How, despite some execution flaws, succeeds in doing just that. The raw, gut-wrenching stories will stay with you and make you reflect on your own family, friends and difficult life decisions.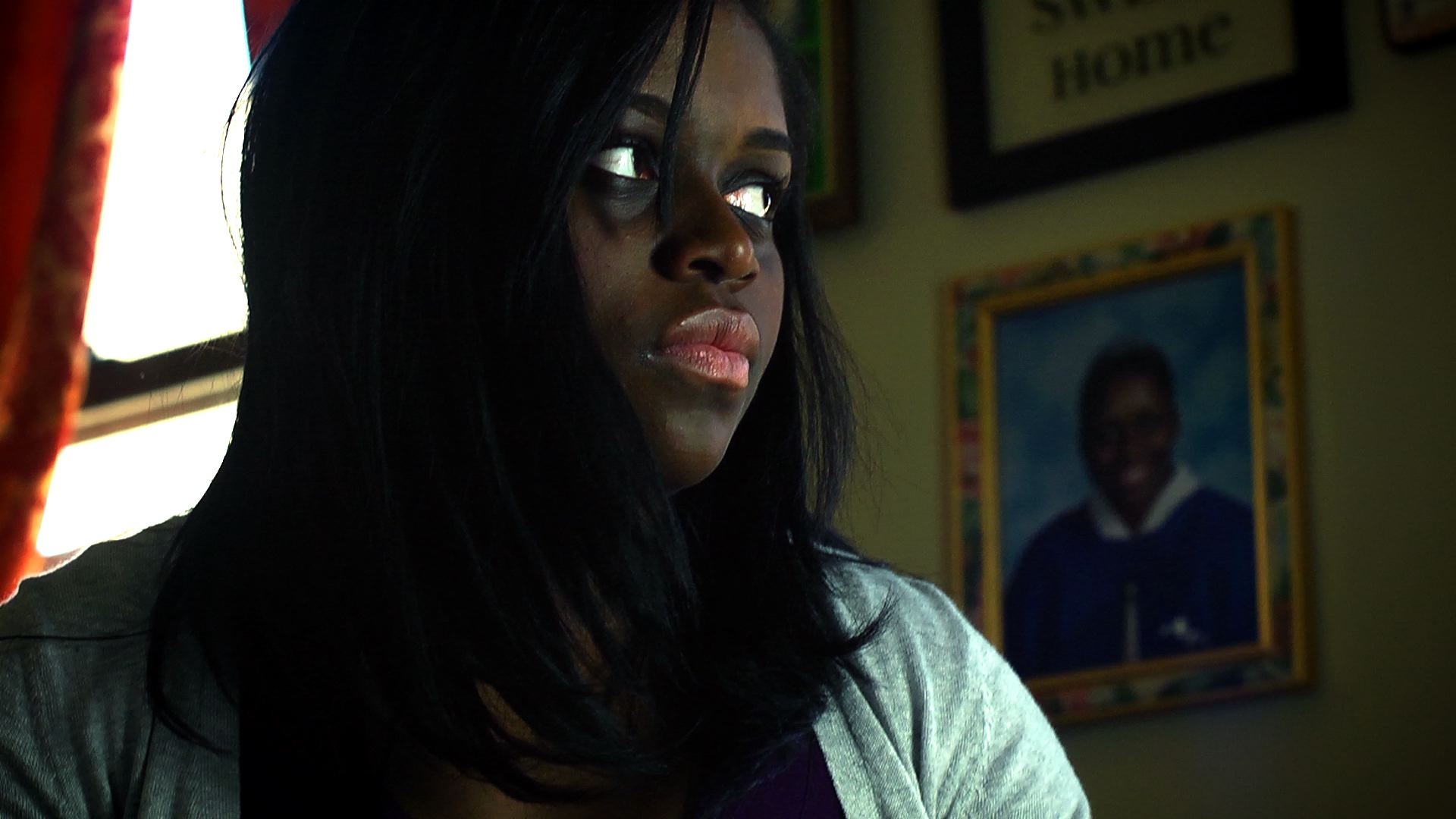 Review © Brigid K. Presecky (5/13/15)
Photos: Niquana Clark as troubled teenager "Addie"
Q: Does Know How pass the Bechdel Test?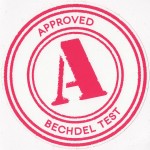 Yes!
There are many relationships between women in Know How that do not revolve around men.  "Addie" (Niquana Clark) lives with her unsupportive Aunt Janet and finds a confidant in her friend "Marie," (Ebonee Simpson) and vice versa. Furthermore, "Megan" (Claribelle Pagan) has a close relationship with her sister, as does "Eva" (Gabrielle Garcia).