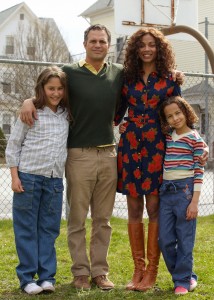 1978: A mother with two young daughters copes as best she can with decisions made in more innocent times. Her husband is suffering from BiPolar Disorder, and "living on love" is no longer an option…
First-time filmmaker Maya Forbes has written and directed a beautiful tribute to her extraordinary parents who–despite it all–managed to steer both her and her younger sister into richly rewarding adult lives. (5/5)
Review by Managing Editor Jan Lisa Huttner
Infinitely Polar Bear? Infinitely Polar Bear??? These are the extrapolations of a child trying to understand her world. "Amelia Stuart" (Imogene Wolodarsky) hears her parents talking in the next room. Her father "Cam Stuart" (Mark Ruffalo) has BiPolar Disorder (once called Manic-Depression), but how is a child to understand that diagnosis? My father is a "Polar Bear," say what???
The year is 1978 and Amelia is approximately ten years old when we first meet her, meaning she was born around 1968. (In fact, filmmaker Maya Forbes was born on July 23, 1968.)
Readers: Many of you may not remember 1968, so let me just tell you it was a tumultuous time, and yet a more innocent time. "We" (liberal young Americans) believed in "Peace, Love & Understanding." That spirit was to be tarnished somewhat during the Democratic Convention in Chicago in August 1968, but didn't reached its zenith until the Woodstock Music Festival in August, 1969. Then Richard Nixon–elected President of the United States in November of 1968–began bombing Cambodia, four student protesters were gunned down at Kent State University by the Ohio Army National Guard on May 4, 1970, and the rest, as they say "is history"… 
So sure, when Maggie met Cam at WBUR (Boston Public Radio) and fell in love, she knew he had had his "problems." Very likely he charmed her with stories of his expulsions from Exeter and Harvard. But did that mean Maggie had any idea of how arduous life with Cam would be one decade later, once they also had young children to care for? Surely not.
How they deal with these issues, and what personal resources they each bring to the table, well that is for you to discover when you see this beautiful film. Suffice it to say that Maggie lives on the edge, and even though the actual plot of the film revolves around Cam, Maggie is its heroine.
Setting myself up once more for heartbreak: If I ruled the world, then come January 14, 2016–the day that the next set of Oscar nominations are announced–Mark Ruffalo will receive a Best Actor nomination, Zoe Saldana will receive a Best Supporting Actress nomination, and Maya Forbes will receive a Best Original Screenplay nomination. I send this bit of wishful thinking to my Higher Power in the hopes that he/she/it will somehow "Make it so."
© Jan Lisa Huttner FF2 Media (6/19/15)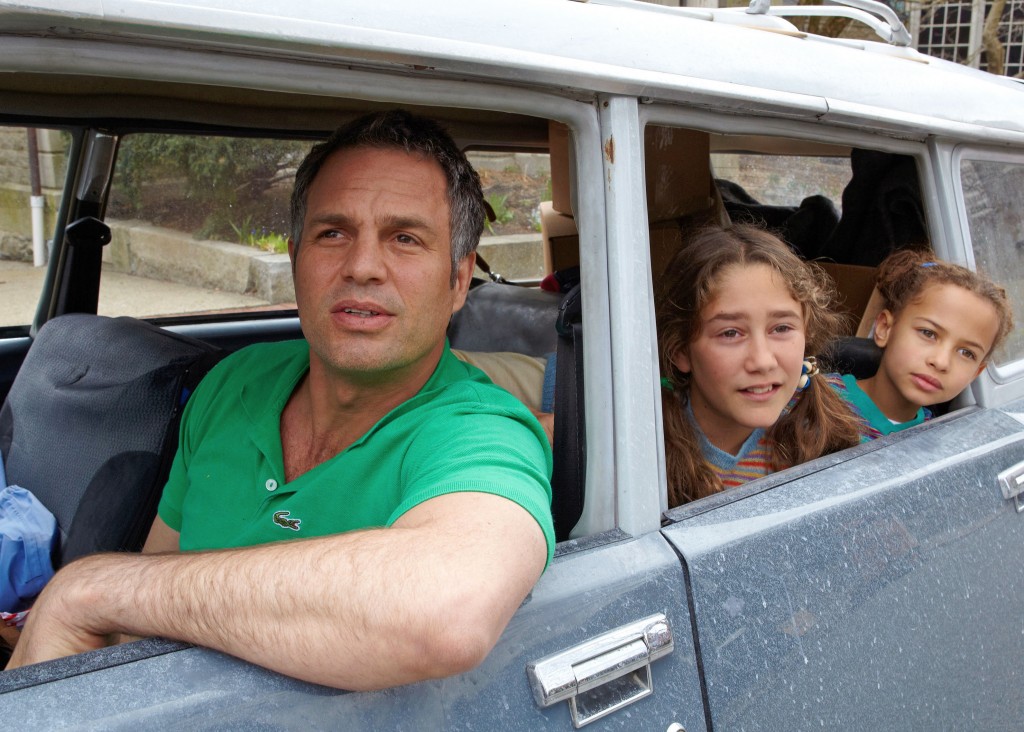 "All happy families are alike; each unhappy family is unhappy in its own way."
This is the famous first line of Leo Tolstoy's novel Anna Karenina. So is the Stuart Family a "happy family" or an "unhappy family"…?
I could say that is for you to decide, but instead I will walk out on a limb. I believe Tolstoy knew full well that most families are sometimes happy and sometimes not so happy, and that is simply the Human Condition. Only a fool would take these words–however famous–at face value.
Top Photo (from left): Imogene Wolodarsky as "Amelia Stuart," Mark Ruffalo as "Cam Stuart," Zoe Saldana as "Maggie Stuart," and Ashley Aufderheide as "Faith Stuart."
Middle Photo: Cam and Maggie. (Just look at the tender expression on Zoe Saldana's face… This face–with its tired eyes, strained smile, and slightly crinkled forehead–this face says it all!)
Bottom Photo: Cam with his girls in one of a series of wreck-a-rides.
Imagine the girls' delight when "Gaga" (Muriel Gould) offers her grandson the use of her Bentley! "But Gaga, I live in a rent controlled apartment…" "I know, Cam. I pay your rent."
Back in their latest wreck-a-ride, Amelia demands an answer: "Why couldn't you just take the Bentley and then sell it?!?" "I'm sorry girls," says Cam with great resignation, "but it just doesn't work that way."
Photo credits: Claire Folger & Seacia Pavao/Courtesy of Sony Pictures Classics
Q: Does Infinitely Polar Bear pass the Bechdel Test?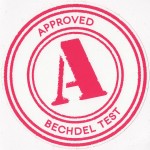 Yes!
Although most conversations revolve around Cam, there are some lovely mother/daughter and sister/sister interactions along the way.
Most significant is a conversation that Maggie and Amelia have about race. I may not have the dialogue 100% correct, but it basically goes something like this…
Amelia: Mommy, I'm white, so why is Faith is Black?
Maggie: I'm Black and I'm your mother, so you and Faith are both Black.
Amelia: But the kids will laugh at me if I say I'm Black…
Maggie: Tell them your mother is Black!
Amelia (with shrug): OK, but no one will believe me…

Infinitely Polar Bear is based on filmmaker Maya Forbes' real life story. I don't know why she changed her father's family name from Forbes to Stuart, although I can well imagine that some of her Forbes relatives are none too happy with the way their family is depicted in this film.
So hooray for the "purely coincidental" verbiage which typically appears at the very end of a film like this one… But stay in your seat until the final credits roll and you will see a picture of Forbes' real parents with the words "For my parents."