Nina Simone was an immeasurable talent, more than just a classically trained pianist with a powerful voice. Simone's contribution to the world of music was substantial, as captured by this documentary. What Happened, Miss Simone, directed by Liz Garbus, paints the full picture of Miss Simone's career, the talent, and the struggles of a brilliant musician. (JEP: 3.5/5)
Review by Contributing Editor Jessica E. Perry
Liz Garbus opens her documentary with a Maya Angelou quote from which the film also earned its title. Garbus traces Nina Simone's career from its beginning, never shying away from the dark moments that shadowed Miss Simone's life.
With interviews from Simone herself, her daughter, ex-husband, and other prominent figures in her life, the story brought to the screen is honest. In addition to the numerous interviews, Garbus also utilized video footage from Simone's performances, journal entries, and photos.
As a young girl Nina Simone's dream was to be the first African American classical pianist, that is what she studied, that is what she knew. She did not begin her career with the goal of becoming a jazz singer. Instead, it was only through necessity that she discovered her voice.
Nina Simone began playing piano in church at a young age. She stated that because of her dedication to her craft, she felt isolated from other children, her loneliness striking. Her talents took her to study at places like Juilliard, but when money ran out Simone had no other choice but to find work.
So she went to Atlantic City, changed her name from Eunice Kathleen Waymon to the "Nina Simone" that we all know, and got a job playing piano in a club. However, in order to keep the job, she had to do more than play just classical songs…she had to sing. In that moment "Nina Simone" was born.
Simone found a purpose for the stage, as it was a place where she could use her voice to help her people. When the Civil Rights Movement broke out, Simone was at the forefront. Classical music was no longer what she lived for. Instead, it was Civil Rights music. She had a voice that could and would be heard, and she used it.
However, her life and career were severely impacted by her struggles with depression and bipolar disorder. Her daughter, Lisa Simone Kelly, stressed that for her mother she was always "Nina Simone" both on and off the stage, and that is where it became a problem.
Suffering from fits of depression and anger, Simone sought medical help but could not be diagnosed at the time. Her career took a downward spiral, and it was not until years later that she was finally diagnosed with bipolar disorder. With medical attention, Miss Simone was able to return to the stage with the force and brilliance she had once commanded, venturing forth on a last world tour.
Liz Garbus has brought us a powerful documentary, voicing a story that should be told. I cannot readily say that I was captivated by the film itself, as it took me a few tries to get through it, but I was drawn in by Simone's powerful story and stunning performances. See it for yourself, if at least for the music.
© Jessica E. Perry FF2 Media (7/22/15)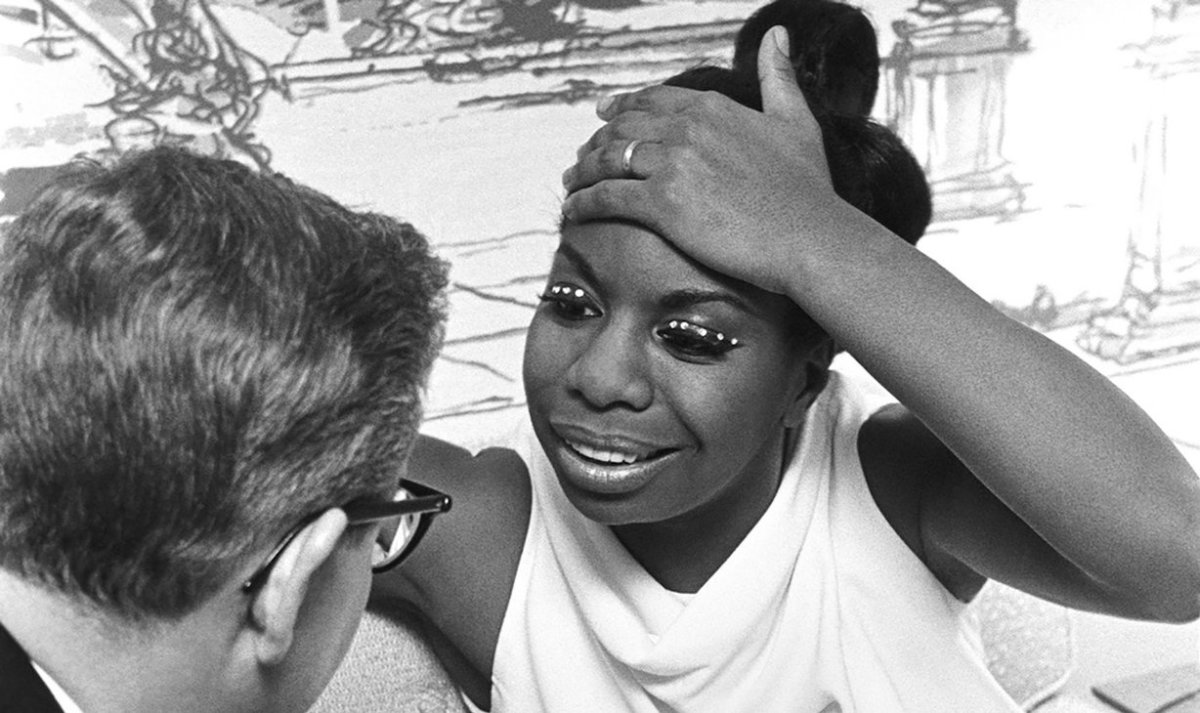 Top Photo: Nina Simone performing
Bottom Photo: Nina Simone in an interview
Photo Credits: Netflix
Q: Does What Happened, Miss Simone? pass the Bechdel test?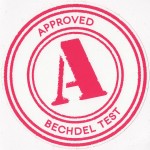 Nope.
This documentary style does not allow for many character to character interactions.