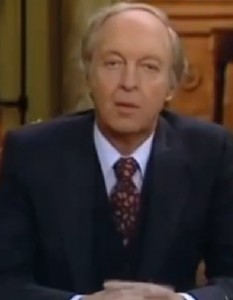 Writer/Director Amy Berg unveils the harsh realities of the sexual predators that circle around young Hollywood. By documenting first-hand accounts from sexual-abuse survivors, Berg exposes the deep, dark abyss of fame taking hold of innocence. (BKP: 4.5/5)
Review by Associate Editor Brigid K. Presecky
On February 5, 1983, NBC aired a "Very Special Episode," of the hit sitcom, Diff'rent Strokes. The primetime broadcast opened with the show's lead actor, Conrad Bain, urging parents to watch and discuss the episode with their children. But what  subject could a family-friendly sitcom tackle with such serious warning? The 16th episode of the fifth season, titled "The Bicycle Man," introduced a bubbly, energetic character who turned out to be a pedophile. The shocking twist resonated with viewers, along with the show's star, Todd Bridges.
An Open Secret begins with clips from the infamous episode, setting the stomach-churning tone for the remainder of the documentary. Various young men are introduced – some familiar, some not – as flashes of famous child stars fade in and out of the frame. Berg eases into the issues: children arriving in Hollywood, their constant rejection and the varying degrees of stage parents.
But what happens when children are left
unsupervised with greedy, needy managers? Who are their trusted allies? Who has their best interest in mind? Evan Henzi, Michael Egan III and Mark Ryan, to name a few, answer those questions with heartbreaking honesty. Each young man recalls his own experience with a manager (or photographer, publicist, agent, etc.) with whom he trusted. Like "The Bicycle Man," these pedophiles looked and acted like ordinary people – men that parents trusted, ones who acted like uncles, brothers or buddies.
Each of Berg's interviews exemplifies bravery and activism, in the hopes that aspiring actors/models/singers are aware of their surroundings. From the first frame to the last, An Open Secret is engaging and thought-provoking. It feels like a highlight reel of Dateline or To Catch a Predator, wrapped up in a well-done documentary. Nonetheless, some of the stories are difficult to wrap your mind around. You cannot imagine going through these difficult (and graphic) situations, and knowing these children have endured such abuse is a tough pill to swallow.
Although it focuses on young Hollywood, it is ultimately a human story about innocence being taken away. This happens everywhere, not just to young children living in Los Angeles or in a rerun of a dated sitcom.
Like that 1983 episode of Diff'rent Strokes, Amy Berg acts as a Conrad Bain of the 21st Century, urging people to look around, be aware and be brave enough to start a discussion.
© Brigid K. Presecky FF2 Media (7/13/15)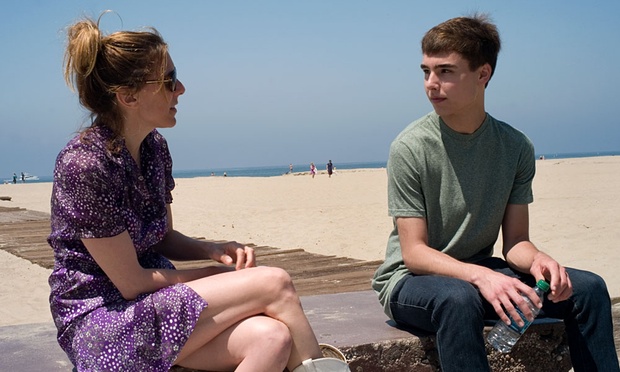 Top Photo: February 5, 1983, Conrad Bain addresses America before the airing of an episode of Diff'rent Strokes
Middle Photo: Still from "The Bicycle Man," Season Five, Episode 16 of Diff'rent Strokes
Bottom Photo: Director Amy Berg talks to singer Evan Henzi
Photo Credits: Doc NYC & NBC
Q: Does An Open Secret pass the Bechdel Test?
No, but there are prominent females who sparked an investigation into a predator selling pictures of children on eBay. Although they do not necessarily have scenes together, they do serve a great purpose. Highly recommended.