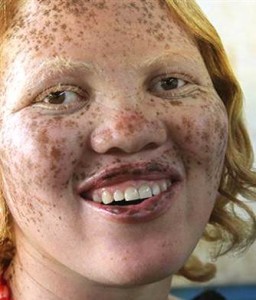 Joanna Rudnick directs this powerful documentary, about challenging the accepted norms of what society perceives as beautiful, and redefining the word itself. (JEP: 4.5/5)
Review by Contributing Editor Jessica E. Perry
Emmy-nominated director Joanna Rudnick brings us a powerful and uplifting documentary about one man whose photo campaign has redefined the perception of beauty. On Beauty has won two Audience Choice Awards as well as the Best Documentary Short Film award at the Cleveland International Film Festival.
The film follows photographer Rick Guidotti, who, in dismissing discouragement from his friends and colleagues, started a campaign to redefine the perception of beauty. Rick was a high fashion photographer who left that world after he felt like he had no control over his work, and no impact in an industry that thrives on one strict definition of beauty.
Rick wanted to do something different, and after meeting a young woman with albinism he set out to make a difference, changing lives and redefining the standards of beauty along the way.
On Beauty focuses on two young women whom Rick photographed for his campaign. The first is a woman named Sarah who was born with a large birthmark on her face and brain. Sarah left public school for homeschooling at a very young age, and learned to live her life in the background because of her features. But Rick's limitless enthusiasm and genuine recognition of the young woman's beauty helped her see herself in a different light.
The second is Jayne, a young woman from Eastern Africa who was born with albinism. In Africa, those with this condition are hunted and slaughtered for their body parts. Jayne saw Rick's campaign and sought him out, wanting to tell her story in hopes of aiding others.
On Beauty was powerful in not only its message, but also through its images. Still photos from Rick's campaign flashed across the screen, each image capturing a beauty that breaks the confines of the media industry's definition of the word.
Rick's genuine enthusiasm and passion for his work, paired with the powerful stories of these young girls, brought tears to my eyes and touched my heart. They were happy tears as women learned to love themselves for who they are, each unique and beautiful in their own way.
When the film ended I wanted it to continue on, content to sit in my seat for another hour following Rick and his campaign. Seeing On Beauty is a must, as the powerful film artfully delivers an important message that we all need to hear!
© Jessica E. Perry FF2 Media (7/29/15)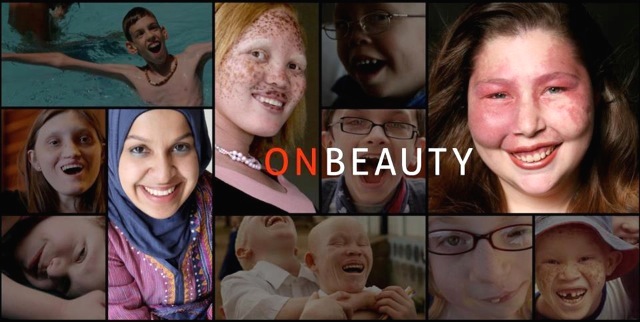 Top Photo: A Rick Guidotti photograph of Jayne.
Bottom Photo: Portraits from Guidotti's campaign, of people whose stories are told throughout the film.
Photo Credits: Rick Guidotti
Q: Does On Beauty pass the Bechdel Test?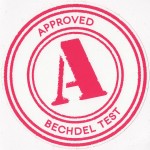 Yes!
Jayne speaks with her grandmother about growing up with albinism in a culture that rejects people with the condition, and about how her grandmother has always accepted and loved her just as she is.