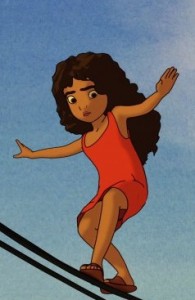 Kahlil Gibran's The Prophet is in a realm all its own, transcending the familiar animated film platform and incorporating artistry from many different mediums. The film tells of an influential artist and poet who is released from imprisonment and exiled back to his homeland. The Prophet follows his subsequent journey and captures the importance of what one man's words can mean to an entire town. (JEP: 4/5)
Review by Contributing Editor Jessica E. Perry
This stunning animated film is grounded in poet Kahlil Gibran's literary work, and boasts eight director credits, including Nina Paley and Joan C. Gratz. Gibran was a Lebanese artist and poet, who is best known in the United States for his book The Prophet, comprised of poems and philosophical essays. From this book the film received its name, and is filled with Gibran's words and teachings through different animation mediums and music.
Kahlil Gibran's The Prophet tells the story of an artist and poet named "Mustafa" (Liam Neeson) who has been imprisoned for seven years because of his words. One day he is suddenly released, told by the authorities that he is to be exiled and sent back to his homeland.
His housekeeper, "Kamila" (Salma Hayek) and her young troublemaker daughter "Almitra" (Quvenzhané Wallis) are with Mustafa when the authorities come to take him away. Little Almitra sneaks off to follow Mustafa on his journey. The little girl (who is silent for most of the film) learns of the authorities' deception and must find a way to warn Mustafa of their plan.
Throughout their journey, the townspeople learn of Mustafa's release and beg him to share his teachings and words of wisdom. As he speaks, the film breaks into different animated segments, all incredibly stunning, and all made up of different artistic mediums. Many of these segments are also filled with beautiful music, the lyrics mirroring Mustafa's words.
Selma Hayek and Liam Neeson bring life to their characters through wonderful vocal performances. Neeson's voice is strong and wise, brilliantly telling stories as Mustafa for all to hear.
The overarching plot is not where the film's strength comes from. Instead, it is the beautiful imagery and artistry woven throughout the film that makes it a must see. Unique and beautiful, Kahlil Gibran's The Prophet is one of a kind.
© Jessica E. Perry FF2 Media (8/12/15)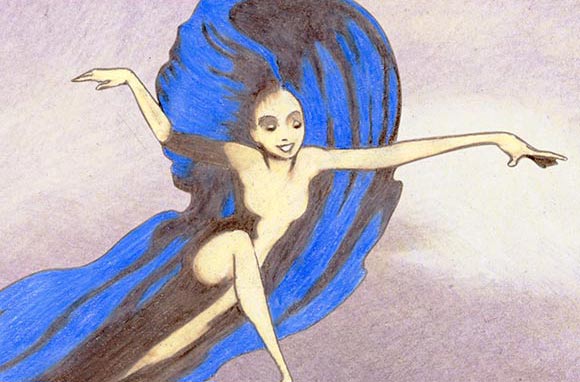 Top Photo: Almitra sneaking around
Middle Photo: Imagery from one of Mustafa's stories
Bottom Photo: Another image from one of the segments of Mustafa's stories
Photo Credits: Gkids
Q: Does Kahlil Gibran's The Prophet pass the Bechdel Test?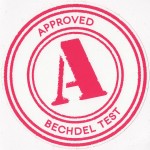 Yes!
Almitra and her mother Kamila have many wonderful scenes together. Many revolve around Almitra's troublemaker behavior and the necessity that she listens to authority. Of course, Almitra is a force all her own and runs off to help Mustafa, against her mother's wishes.