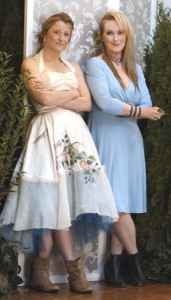 Written by Diablo Cody, Ricki and the Flash is a feel good film about an absentee rock star mother, who returns home to provide support for her daughter in her time of need. Upon returning home, Ricki must come to terms with the effects her absence has had on her children and make amends for her mistakes. (JEP: 3.5/5)
Review by Contributing Editor Jessica E. Perry
Ricki and the Flash was written by Diablo Cody (who is best known for her first feature Juno), and directed by Jonathan Demme. The film stars the ever-talented Meryl Streep as "Ricki Rendazzo" an unconventional rock star mother who returns home to attempt to right her wrongs when her daughter attempts suicide.
"Ricki" left her family long ago to pursue her dreams to be a professional musician. Living in Los Angeles, Ricki and her band "The Flash" play nights at a small dive bar. By day she works as a cashier at an upscale Whole Foods-like grocery store. The one thing we know about Ricki from the start—she is broke (like filed for bankruptcy broke) and her life hasn't quite gone as planned.
But when her ex-husband "Pete" (Kevin Kline) calls her with the news that her daughter "Julie" (Mamie Gummer—who is also Streep's real daughter) is going through a ro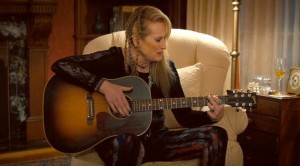 ugh patch and needs her mother, Ricki hesitates but ultimately uses what little money she has left to fly home to her daughter. Ricki may have not made it to Julie's wedding, but she makes it home just in time to be there for support as her daughter's marriage falls apart.
Pete has long-since remarried, to a lovely woman named Maureen (Audra McDonald) who has filled the shoes that Ricki left empty. Ricki has a chip on her shoulder when it comes to Maureen and the bond that she has formed with her children, as she raised them in Ricki's absence.
In an effort to help her daughter, Ricki must come to terms with all of the mistakes she made as a parent, and make amends with Julie and her two sons. Her son "Joshua" (Sebastian Stan) is getting married. The engagement was kept a secret from Ricki but when a late invitation arrives in the mail, we all wait to see if Ricki will take her second chance or let it pass her by.
Let's be honest, Meryl Streep is Meryl Streep so of course she delivered a wonderful and touching performance as Ricki. And turns out, Meryl can also sing. Mamie Gummer is a force of her own as Julie, and every scene between real life mother and daughter (Streep and Gummer) is a wonder to watch.
There may be a few plot holes here and there, sure, but the cast is strong enough that you find yourself forgiving any narrative stumbles. The film is a good effort from Diablo Cody, but ultimately Ricki and the Flash is just a feel good film. Whether or not that was the goal, I do not know, but sometimes that can be the best kind of theatergoing experience.
© Jessica E. Perry FF2 Media (8/9/15)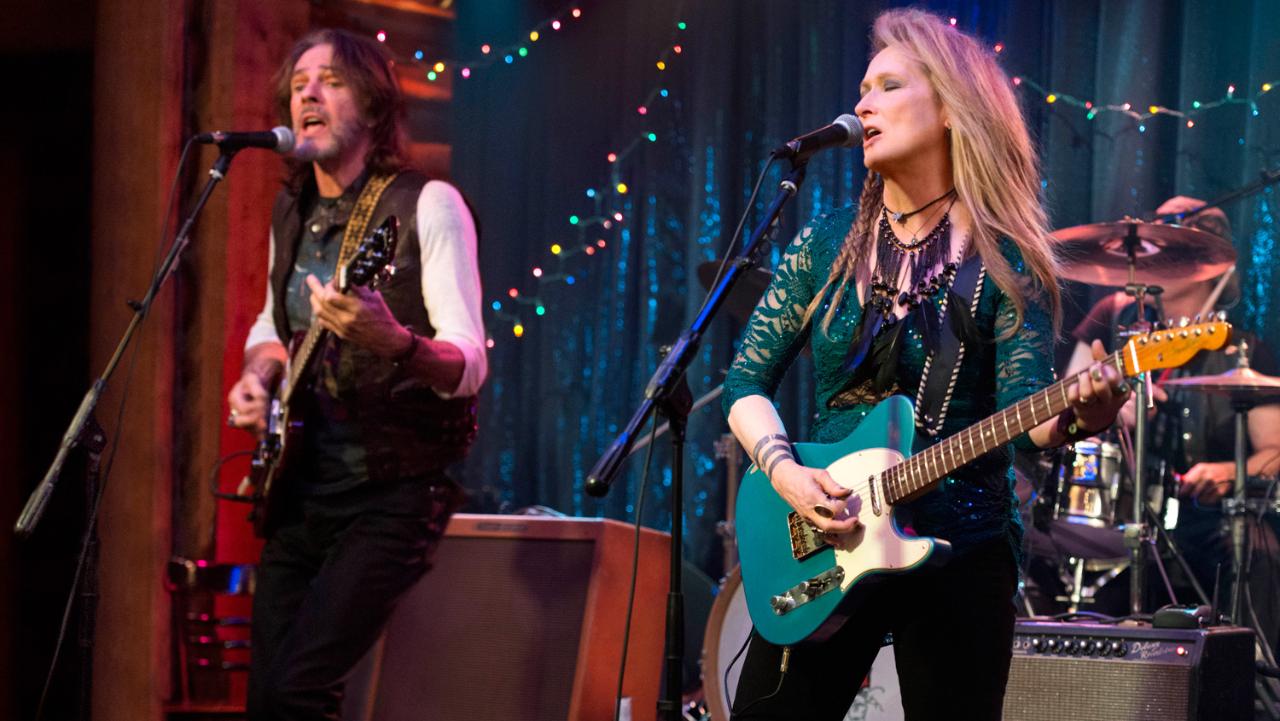 Top Photo: Ricki and Julie mid mother-daughter moment.
Middle Photo: Ricki playing a personal song for Julie and Pete.
Bottom Photo: Rick and The Flash on stage.
Photo Credits: TriStar Pictures
Q: Does Ricki and the Flash pass the Bechdel Test?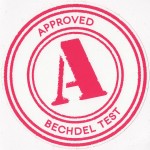 Yes.
Ricki and Maureen have a heated conversation about the well being of their daughter, and how Ricki's continued absence may be what's best for her.
Likewise, Ricki and her daughter Julie share heartfelt and comedic mother-daughter moments.