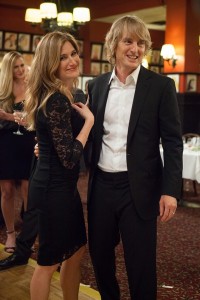 Originally titled Squirrels to the Nuts – which would have been more fitting – Director Peter Bogdanovich and co-writer Louise Stratten make their screwball comedy comeback in She's Funny That Way. Led by Owen Wilson and British beauty Imogen Poots, the film tells a slightly entertaining, slightly humdrum tale of a romantically entangled web of characters. (BKP: 3.5/5)
Review by Associate Editor Brigid K. Presecky
She's Funny That Way fades in with the sound of Fred Astaire and Ginger Rogers' "Cheek to Cheek" playing over the opening credits. Although the film's laundry list of characters makes for a complicated plot – and the film is nowhere near perfect – the feel-good tone is evident from those first few Irving Berlin notes.
We first meet "Isabella" (Imogen Poots) at a bar, as she sits across from a stern, unimpressed reporter. Now a Hollywood star, Isabella recounts her story of how she went from a call-girl in Brooklyn to a successful actress in Tinsel Town.
It all begins in her escort days when she meets "Arnold," (Owen Wilson) a married Broadway director in need of a "good time." Their connection deepens when he generously gives her $30,000 to begin a new life and start over – and that's exactly what she does. Isabella auditions for a Broadway play and, unbeknownst to her, Arnold is the director and his wife, "Delta" (Kathryn Hahn) is the lead. Secondary characters make their way into the story and the plot starts to get tricky:
Isabella sleeps with Arnold

Arnold directs a play with his wife Delta

Delta is unaware of her husband's relationship with Isabella

The play's male lead, "Seth" (Rhys Ifans) loves Delta

Arnold's friend "Joshua" (Will Forte) is the wimpy playwright

Joshua is romantically involved with a harsh therapist, "Jane" (Jennifer Aniston)

Isabella is one of Jane's patients
Following? If you throw in cameos from Cybill Shepherd, Richard Lewis, Tatum O'Neal, Jennifer Esposito and Debi Mazar, you've got yourself one interesting – and random – film. Using the framing device of Isabella's interview, the film continuously cuts back and forth from the past to the present. It feels as if you are being woken up from a dream, falling back to sleep and being woken up again. That device works for some films (i.e. Forrest Gump) but here, it feels jarring and unnecessary.
Yet, British Imogen Poots is convincing as Isabella, complete with a heavy New York accent. Owen Wilson is unsurprisingly funny as "Arnold," as well as Will Forte as playwright "Joshua." The standout here, however, is Jennifer Aniston as therapist "Jane." Much like her feisty role in Horrible Bosses, Aniston gets to play "bad girl" once again and does it with comedic perfection. Kathryn Hahn, who has worked with Aniston in We're the Millers, is always convincing in her wide array of roles, but is somewhat underutilized as Delta.
The satirical nature of She's Funny That Way keeps the film entertaining. The funniest lines come from Forte or Aniston, making mockeries out of their respective professions (playwrights, therapists). Occasionally, certain lines of dialogue are so sharp that they make you forget what you are watching. Unfortunately, the narrative structure and tonal shifts overshadow a majority of those enjoyable moments.
© Brigid K. Presecky FF2 Media (8/17/15)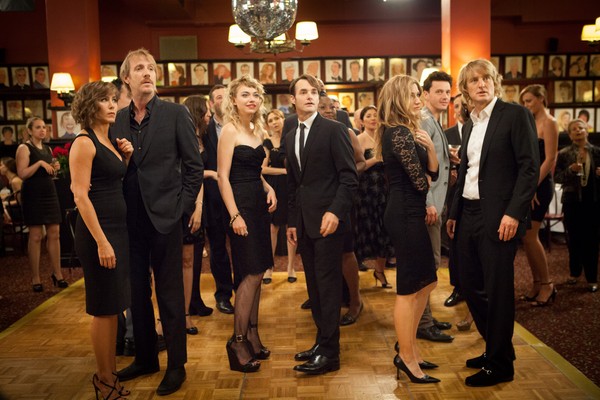 Top Photo: Owen Wilson as "Arnold" and Kathryn Hahn as his wife "Delta"
Middle Photo: Arnold and "Isabella" (Imogen Poots) spend the night together
Bottom Photo: The film's climax, everyone confronts each other
Photo Credits: Lagniappe Films, in association with Venture Forth, Threepoint Capital, Lailaps Pictures, Holy Wiersma Productions
Q: Does She's Funny That Way pass the Bechdel Test?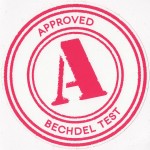 Yes!
There are many scenes that pass the Bechdel Test, particularly a humorous scene between  "Isabella" (Imogen Poots) and "Jane" (Jennifer Aniston) during a therapy session.