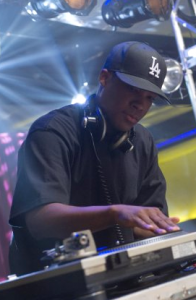 Straight Outta Compton follows the rise and fall of popular rap group NWA, some of whose member's are still forces in the music industry today. The powerful and record-breaking film was written by Andrea Berloff and Jonathan Herman, and is an absolute must-see! (JEP: 4.5/5)
Review by Contributing Editor Jessica E. Perry
Directed by F. Gary Gray and written by Andrea Berloff and Jonathan Herman, Straight Outta Compton has broken records on its opening weekend, and rightly so. The powerful film depicts the rise to fame of rap group NWA, and all that came after. Made up of five young men from Compton, California NWA's music revolutionized the hip-hop music culture.
When the film opens these young men are all at very different points in their lives. "Dr. Dre" (Corey Hawkins) is leaving home because his mother wants him to get a "real job" instead of pursuing his career as a DJ. "Ice Cube" (O'Shea Jackson Jr.) is one of the select students to be bussed into affluent neighborhoods to go to high school. Intelligent and motivated, he writes his rhymes on the bus ride home. "Easy-E" (Jason Mitchell) is good with business, but is currently only in the business of selling drugs.
Everything changes on one fateful day in 1986 when Dr. Dre convinces Easy-E to put his money and business prowess towards music instead of drugs. Easy-E agrees and Ruthless Records is born. With their own record label to support them, Dr. Dre, Ice Cube, Easy-E, "MC Ren" (Aldis Hodge), and "DJ Yella" (Neil Brown Jr.) form the group known as NWA.
When their first single Boyz-n-the-Hood is met with incredible success, music manager "Jerry Heller" (Paul Giamatti) offers to represent the group. Soon after, Heller gets the boys signed by Priority Records and they begin to work on their debut album Straight Outta Compton.
The boys quickly reach success, but Heller and Easy-E work for themselves. So the other four members of the group begin touring without proper contracts from their record label, while Easy-E sits secure with his own signed and executed contract.
The group faces much adversity, especially after they release a song speaking out against the police's discrimination and poor treatment they all witnessed growi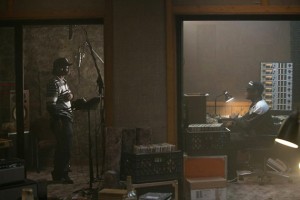 ng up in Compton. At one point, the group is arrested for simply performing the song at one of their shows. A riot ensues and NWA's influence and popularity only grows.
Ice Cube meets with Jerry Heller about the contracts, and learns that they are far from fair. He decides to leave the group since Heller and his label refuse to treat him with the same respect as Easy-E. Ice Cube begins his solo career, and his success prompts retaliation by NWA through the release of their next album.
Dr. Dre is the next to recognize Heller's deception and unfair treatment, and like Ice Cube, Dre decides to leave the group. He becomes affiliated with "Suge Knight" (R. Marcus Taylor), and soon releases his first solo album and begins producing songs for other rap artists.
As time goes on each man begins to question his decisions, and Easy-E brings them all together again after their careers have taken them in vastly different directions.
Corey Hawkins as Dr. Dre and Jason Mitchell as Easy-E both deliver powerful and moving performances. The relatively new actors are both superb and I'm excited to see what they do next.
Straight Outta Compton is O'Shea Jackson Jr.'s first IMDB credit. As the son of Ice Cube himself, it is fair to assume Jackson was cast because he looks so much like his father, and while I'm sure it helped, he is also extremely talented. Jackson was a force, delivering an absolutely phenomenal performance in his debut role.
Straight Outta Compton is a wonderfully written, powerful film, captivating your attention from the very first scene to the very last. With a runtime of almost two and a half hours, one would expect the film to drag or feel incredibly long, but it doesn't. Instead, you don't want it to end. See Straight Outta Compton, and see it now.
© Jessica E. Perry FF2 Media (8/17/15)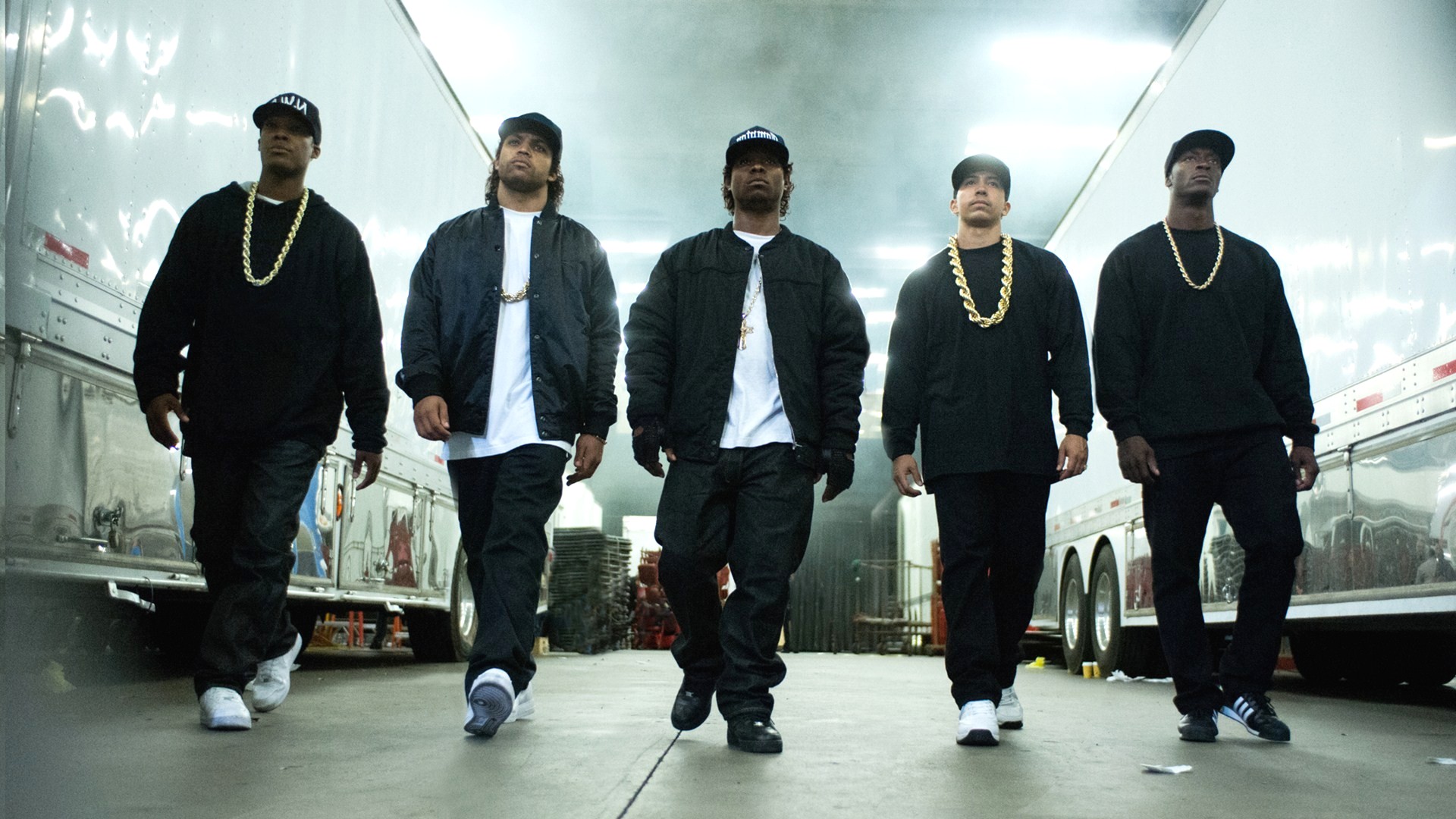 Top Photo: Dr. Dre spinning for a crowd.
Middle Photo: Dr. Dre and Easy-E recording Boyz-n-the-Hood.
Bottom Photo: The members of NWA.
Photo Credits: Jaimie Trueblood
Q: Does Straight Outta Compton pass the Bechdel Test?

Not even a little bit.