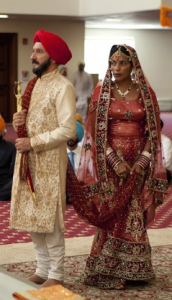 A very refined and educated man named Darwan is living an extremely lonely life, with none of the intellectual stimulation he once took for granted. And then, decades later, he meets Wendy. (JLH: 4.5/5)
Without giving too much away, many people think this is a light romantic comedy, but, I don't think Wendy ever has a romantic interest in Darwan (altho she is certainly intrigued by and mystified by the concept of an arranged marriage). By the end, it becomes clear that Darwan cares a bit more for Wendy than he should. The question is what interests him and why, and this requires the viewer to "follow the breadcrumbs" to the heart of darkness in Darwan's past.
Darwan grew up in Punjab. He was a university professor who came from a prominent Sikh family, but that life ended when they were caught up in India's crackdown on militants after the assassination of Indira Gandhi in 1984. Darwan tells Wendy that he, his parents, and his brothers were all imprisoned and tortured. He tells Wendy that the only family member who not imprisoned was his sister, and she only escaped because the authorities thought she was too young to have any involvement in whatever the authorities thought the rest of Darwan's family was involved in (which is never actually specified). What is specified is that Darwan arrived in the USA in 2000, and he was granted political asylum… right before 9/11…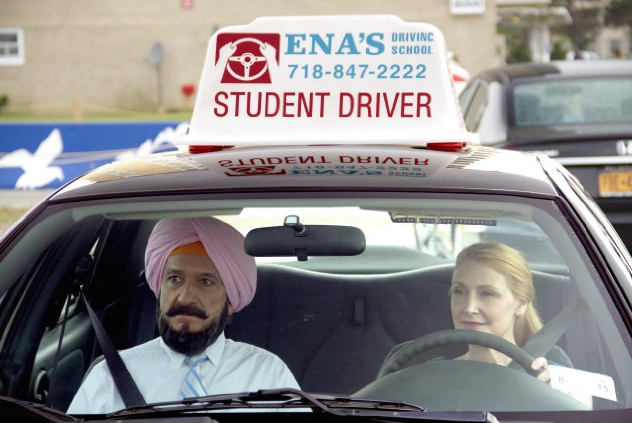 So this very refined and educated man has been living an extremely lonely life for decades, with none of the intellectual stimulation he once took for granted. And then he meets Wendy… 
In this chamber music duet, Wendy is the soprano and Darwan is the pianist. Even though Kingsley–who won an Oscar playing Mahatma Gandhi in 1982–gives Clarkson all of his attention, the film loses its meaning if we lose sight of him.
This is director Isabel Coixet's second film with Kingsley. The first was Elegy (co-starring Penelope Cruz), which I also loved. Once again, Coixet's casting is impeccable. Grace Gummer is lovely as "Tasha," as is Sarita Choudhury as "Jasleen." (Old folks like me might remember Choudhury from her steamy love scenes with Denzel Washington in Mira Nair's film Mississippi Masala; youngsters might recognize her as someone currently playing a supporting role on Homeland.) Samantha Bee is a hoot as Wendy's sister "Debbie," and Avi Nash (who plays Darwan's nephew "Preet") is absolutely adorable.
After one too many INS raids, Preet–who has been hiding out illegally in Darwan's apartment–tells Darwan that he is moving to Chinatown to live with his girlfriend. Not to worry, says Preet, she's Jewish… and yes, my heart did a little leap in that moment for the miracle that is America!
Bottom Line: For me, director Isabel Coixet and screenwriter Sarah Kernochan definitely "hit it out of the park."
© Jan Lisa Huttner FF2 Media (8/24/15)
Top Photo: Darwan marries Jasleen in a traditional Sikh wedding ceremony.
Middle Photo: Wendy and Darwan mid driving lesson.
Bottom Photo: Darwan rewards Wendy with a trip to the beach after she successful crosses her first bridge.
Photo Credits: Linda Kallerus
Q: Does Learning to Drive pass the Bechdel Test?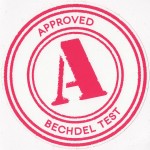 Yes!
Wendy and her daughter Tasha discuss Tasha's decision to live in Vermont. Tasha points out that Wendy will never be able to visit her there if she doesn't learn how to drive.
Meanwhile Jasleen finally finds the courage to explore Queens by herself. She meets a new friend in a convenience store who then introduces her to other women in the Indian ExPat community.
Wendy also has a few crack-up scenes with Samantha Bee as her sister "Debbie." Are riffs on Blow Jobs about a man, about men in general, or what? Me, I think riffs on Blow Jobs are riffs on Blow Jobs, and in my book, riffs on Blow Jobs pass the Bechdel Test 😉