Written by Meaghan Oppenheimer and Max Joseph, We Are Your Friends may surprise you. The music-driven drama follows "Cole" (Zac Efron) as he pursues his career as a DJ. One day he meets a force in the industry who may have the power to change his career, but all may be lost when Cole falls for the wrong girl. (JEP: 3.5/5)
Review by Contributing Editor Jessica E. Perry
Directed by Max Joseph and written by Joseph and Meaghan Oppenheimer, We Are Your Friends is a film that may rely on music as its driving force, but at its core, the film is a dramatic romance.
 "Cole" (Zac Efron) is stuck, living in the San Fernando Valley when his dreams of becoming a popular DJ are right on the other side of the hill. Cole and his friends "Mason" (Jonny Weston), "Ollie" (Shiloh Fernandez), and "Squirrel" (Alex Shaffer) all want for more than they have. Promoting Cole's music career has gotten them nowhere besides one recurring gig every Thursday at a small club.
That is, until one Thursday night, when Cole meets "James" (Wes Bentley) a DJ who has made quite the career for himself playing sold out gigs all over the world. James sees potential in Cole and soon brings him into his inner circle, helping Cole to create that one organic and original track that will change his career forever.
The only problem? Cole is falling for James' personal assistant/girlfriend "Sophie" (Emily Ratajkowski), and sick of James' drunken ways, Sophie finds herself falling for Cole as well.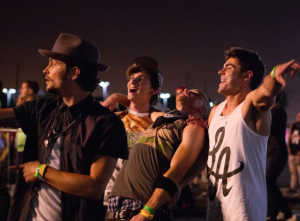 When the two meet up at a music festival, they connect, and in a drugged-induced haze cross the line of no return. Eventually their betrayal comes to light, and Cole fears he may lose James' help, dooming his music career.
We Are Your Friends is one of those movies where the main problem is not the film itself, but external circumstances. Joseph and Oppenheimer have brought the audience a well executed; feel good yet dramatic film, with the bonus of a great soundtrack. But this is not what the audience expects to get because of a poor marketing campaign and a no-good title.
Every time I saw a trailer for this film, I always wondered to myself … What is that movie even about? And why on earth is it called We Are Your Friends?
After seeing the film, I can honestly say that the title remains a poor choice, and seems to have been chosen purely because they had an opening song that chanted "We Are Your Friends" over and over again in the lyrics. And had the film been marketed correctly for its substance, instead of attempting to capitalize purely on the current popularity of electronic music,  We Are Your Friends may have seen a stronger opening.
The film itself was entertaining, well acted, and an original take on a generic genre. Was it groundbreaking? No. But is it worth the watch? Absolutely.
© Jessica E. Perry FF2 Media (9/10/15)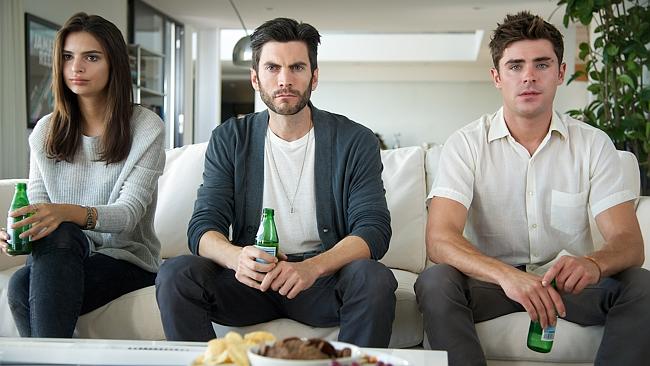 Top Photo: Cole working a gig at James' house.
Middle Photo: Cole, Mason, Ollie, and Squirrel out for a night of partying.
Bottom Photo: Sophie, James, and Cole sit in tense silence.
Photo Credits: Anne Marie Fox
Q: Does We Are Your Friends pass the Bechdel Test?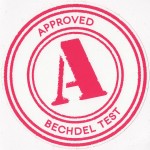 Nope.