Written and directed by Dominique Schilling, A Reason is a perfectly fine film about a dysfunctional family who all come together when their elderly aunt falls ill, solely to be present for the reading of her will. (JEP: 3/5)
Review by Contributing Editor Jessica E. Perry
After a long and monotonous opening sequence, "Serena" (Magda Apanowicz) and her brother "Nathan" (Nick Eversman) arrive at their elderly "Aunt Irene's" (Marion Ross) home and are greeted by their half-brother's wife "Bianca" (Madeleine Falk). The tension is palpable from the first moment, and the deep-rooted family drama is evident in the way they interact with one another.
Serena has recently been released from a mental facility after she attempted suicide. Bianca decides right away that this is a shameful act and must be kept a secret from Aunt Irene. So Serena pulls her sleeves down over her scarred wrists, and they all proceed inside.
Everyone has made the trip because Aunt Irene is has fallen ill and has called them all to her home for the reading of her will. When it is revealed that her estate will be split evenly between Serena, Nathan, their half-brother "Chris" (Ron Melendez), and his wife Bianca, Nathan begins to unravel, wanting what he believes to be rightfully his—Bianca's share of the inheritance. Nathan begins to grow more and more unstable as he controls and manipulates Serena and everyone else around him in order to get what he wants.
Bianca, on the other hand, does not want Aunt Irene's money because she believes it is being given as a bribe for her to have another child. Chris and Bianca's marriage becomes ever more strained as he thinks she is making up stories about Aunt Irene's behavior.
Serena, Nathan, and Chris' absentee mother then pops into the film, out of literally nowhere, to attempt to fix her broken relationship with Aunt Irene. Needless to say, the reading of the will has brought out all the family drama and each character finds they have something to learn.
The soundtrack and shots immediately suggested A Reason to be a psychological thriller…but besides Nathan's crazed personality, nothing scary or "thrilling" happens. Instead, Schilling has brought us a family drama that is riddled with unnecessary slow-mos, scenes with extensive silence, and random black and white sequences.
But even with all these unnecessary components, A Reason kept me entertained for its 112 minute run time. Yet it did not stay with me afterwards, as all good films should. The verdict? A Reason was simply a perfectly fine film … nothing more and nothing less.
© Jessica E. Perry FF2 Media (9/23/15)
Top Photo: Movie poster
Bottom Photo: Serena and Aunt Irene don't see eye to eye.
Photo Credits: Michael Sutter
Q: Does A Reason pass the Bechdel Test?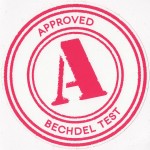 Yes, many times over.
In one instance, Serena and Bianca have a long conversation about life, what it means to be a mother, and their struggles.
Bianca and Serena both also share numerous conversations with Aunt Irene about how they've failed her in some way.