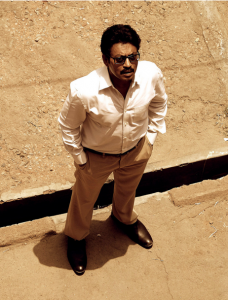 Murder mysteries can be an enjoyable watch, especially in Bollywood. Inspired by a true story, Talvar takes the audience on intense, suspenseful ride as they examine the murder case of a teenage girl and her boyfriend. (BKP: 4/5)
Review by Associate Editor Brigid K. Presecky
Director Meghna Gulzar based her Hindi "whodunnit" off of the infamous 2008 double murder case of a 14-year-old girl (Aarushi Talwar) found dead with her family's 45-year-old servant (Hemraj Banjade). In Talvar, the family's servant is much younger and the details are condensed into a simple, easy-to-follow narrative.
When young "Shruti Tandon" (Ayesha Parveen) is found lifeless in her bed, with gruesome injuries to her body, the murder case is thrust into full force. But when the police fumble the evidence (i.e. thinking blood spatter is simply "rust") an investigator "Ashwin Kumar" (Irrfan Khan) takes the case to the Central Department of Investigation. Khan is the standout performer here. His portrayal of the off-beat Ashwin is enthralling as he interrogates and uses brutal tactics against potential suspects. The character grounds the story and gives viewers someone specific to root for and focus on as chaos surrounds the supporting characters.
Using a docudrama style, the police and investigators try to piece together the events of the double murder. Different scenarios are played out through various reenactments, examining all the possibilities of that deadly evening. Gulzar keeps the audience guessing, and in doing so, grips their attention for the entirety of the film.
When done properly, a whodunnit-film can be an enjoyable, satisfying ride. Whether viewers tune into the small screen to watch Detective Olivia Benson in Law and Order: SVU or pop in a VHS tape of I Know What You Did Last Summer, figuring out a mystery has become a fun, wildly popular staple of modern storytelling.
That being said, every detail the audience hears has the potential to be vital information for solving a mystery, something subtitles can complicate. So while the film is visually interesting and – at times – hard to stomach, some of the attention is taken away and drawn towards the text. The highlights of Talvar come during the reenactments of the murder, when dialogue is a rarity.
The overarching theme is based in truth and justice, a theme which Director Meghna Gulzar and Writer Vishal Bhardwaj encapsulate in the film's briskly-paced 132 minutes. Murder mysteries are abundant in today's storytelling population, yet something about Talvar feels fresh and different. Nothing becomes too complex or twist-y, making the experience somewhat easy to follow, understand and thoroughly enjoy.
© Brigid K. Presecky FF2 Media (10/04/15)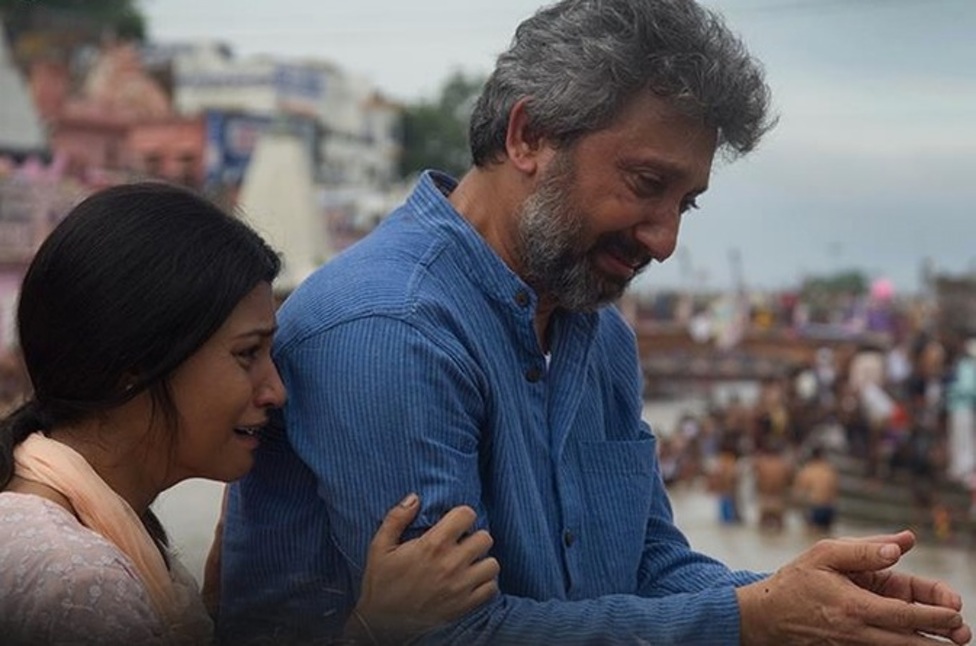 Top Photo: Irrfan Khan as investigator "Ashwin Kumar"
Middle and Bottom Photos: Konkona Sen and Neeraj Kabi as Shruti's grieving family.
Photo Credits: Reliance Entertainment
Q: Does Talvar pass the Bechdel Test?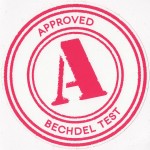 Yes! But somewhat on the outskirts …
When "Shruti" (Ayesha Parveen) is murdered, her funeral and cremation are heartbreaking to see through the eyes of her family (particularly her mother, played by Konkona Sen). Shruti's presence is felt throughout the film as other women grieve together and try and figure out the exact events of that night.