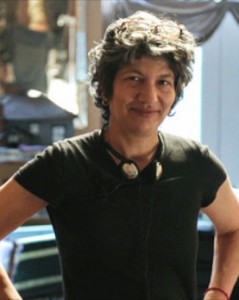 Alex Sichel and Elizabeth Giamatti tell a uniquely beautiful story about Sichel's real-life breast cancer diagnosis. In a hybrid of documentary and fiction, Sichel uses her filmmaking abilities to film her cancer journey while also creating a fictional, more hopeful version of her life for the screen. (BKP: 4.5/5)
Review by Associate Editor Brigid K. Presecky
What if there was a movie about your life? Who would you cast in the role? How would you direct it? Alex Sichel decided to step behind the camera and do exactly that. After a devastating breast cancer diagnosis, filmmaker Sichel decided to do two things: document her journey in real time while also filming a fictional version of her life.
The interesting premise is something that will surprise and engage viewers immediately, with the weight of the word "cancer" resonating with almost everyone who watches. At first, the devout Buddhist takes a holistic, natural approach to her diagnosis. While many patients would jump right into the chemotherapy arena at the advice of their doctors, Sichel found that her spirituality was the right thing for her, even if it meant disapproval and heartache from her own family members. Sichel is the heart and soul of the film, yet, her family members provide alternative voices as they vent their frustrations about her anti-medicine, spiritual attitude.
What makes this particular "cancer documentary" stand out amongst others? The fictional version of her story, with actress Lili Taylor as Sichel and actor Jonathan Cake as her husband. Writer/Director Sichel creates a world much sunnier and more hopeful than her own, tweaking the fictional version of herself as a happier, livelier person. The audience gets to see Sichel in her real-life appointments at the same time they get to see Taylor and Cake act in a scene of an appointment. It's somewhat bizarre, but mostly beautiful way of witnessing Sichel cope with her own fears of facing death.
If we could all make a film about our lives, it could potentially open old wounds or surface emotions we thought were long gone. It could help us make peace with the past, or in Sichel's case, the future. The concept of taking all of your fear, hope, anger, frustration and energy and channeling it into a beautiful, tangible project is a brilliant idea – one that Sichel executes perfectly.
World-class snowboarder and 2014 Paralympic bronze medalist Amy Purdy began her TED Talk with the phrase, "If my life were a book and I was the author, how would I want my story to go?" Purdy fits into the same category as filmmaker Alex Sichel, who, instead of a book, finds solace in the story of her life on camera. Witnessing Sichel's real journey and her fictional one balances out the tone of sadness and hopefulness.
It is a common trait, in all of us, to wish we were better than we are. If we are scared, we wish we could have courage. If we are sad, we wish we could be happy. Alex Sichel's beautiful journey will teach viewers that they can be better, if only they strive to be like the protagonists in the fictional version of their lives. If your life were a movie and you were the director, how would you want your story to go?
© Brigid K. Presecky FF2 Media (12/09/15)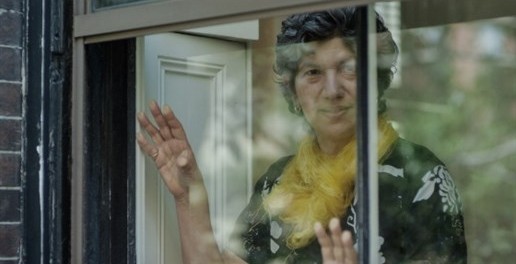 Top Photo: Alex Sichel directs the story of her own life
Middle Photo:Lili Taylor as the fictional version of Alex Sichel 
Bottom Photo: Sichel acts out the scenes in rehearsal for actress Lili Taylor
Photo Credits: BAM Cinemafest
Q: Does A Woman Like Me pass the Bechdel Test?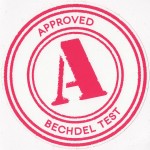 Yes!
Alex Sichel interviews her mother, sisters and young daughter as she journeys through her devastating cancer diagnosis.