Ashley Judd leads a star-studded cast of characters in Writer/Director Adriana Trigiani's Big Stone Gap. The 1970s-set romantic comedy is funny, charming and shines in its sweet simplicity. (BKP: 4.5/5)
Review by Associate Editor Brigid K. Presecky
It will make you laugh. It will make you reflect. It will make you cry … and that is just in the first minutes of Big Stone Gap, set in the real Virginia mining town. "Ave Maria Mulligan" (Ashley Judd) sets the scene: there is only one place in Big Stone Gap to go for burgers after the high school football game, one place to get medicine if you are sick and one place to put on the annual town pageant.
Forty-year-old Ave Maria (yes, "like the prayer") still lives with her seamstress mother, slowly accepting the fact that she'll forever be the town spinster. But running her family's pharmacy with sassy friend "Fleeta" (Whoopi Goldberg) and young, kind-hearted "Pearl" (Erika Coleman) keeps her mind off her love life. The closest thing Ave has to a husband is her co-choreographer of the town pageant, flamboyant "Theodore" (John Benjamin Hickey). Every year, the people of Big Stone Gap take part in a play to recreate the story of the town's history and the hardworking coal miners that keep it going.
Ave's life is derailed when her mother dies unexpectedly, leaving her with a shocking secret, greedy extended family members and a large, empty house full of memories. The only thing to take Ave's mind off her loneliness is Big Stone Gap's most eligible bachelor, miner "Jack MacChesney" (Patrick Wilson).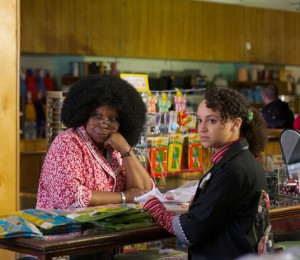 The plot of Big Stone Gap is secondary to its larger-than-life characters. Instead of sitting on the edge of your seat or trying to solve a murder mystery, this sweet story transports you to a time and a place where life was simple, where true friends were more abundant than Twitter followers. A rarity at the multiplex, this film can appeal to multiple generations, giving an older crowd a nostalgic blast from the past and giving younger viewers a reality check about the importance of true connection.
Author/Writer/Director Adriana Trigiani captures the essence of her hometown, recreating a world that viewers will wish still existed. "The reason we used to go to the movies is to be uplifted," Trigiani told Hoda Kotb on The Today Show, "I got to make a movie that I dreamed of."
That passion for her hometown is captured perfectly through lead actress Ashley Judd and countless supporting actors, including Jenna Elfman as Ave's book-mobile-driving best friend, "Iva Lou Wade." While promoting the movie, Elfman told Kotb, "[Big Stone Gap] truly conveys the human spirit. This movie captures place and heart and womanhood and love."
Only select few sequences – particularly one involving Elizabeth Taylor choking on a chicken bone – seemed better suited for the page than the screen. But spending a few hours in Big Stone Gap is worth the full price of admission, not only for its impressive cast and kooky characters, but the reminder that simplicity can be captivating.
© Brigid K. Presecky FF2 Media (10/09/15)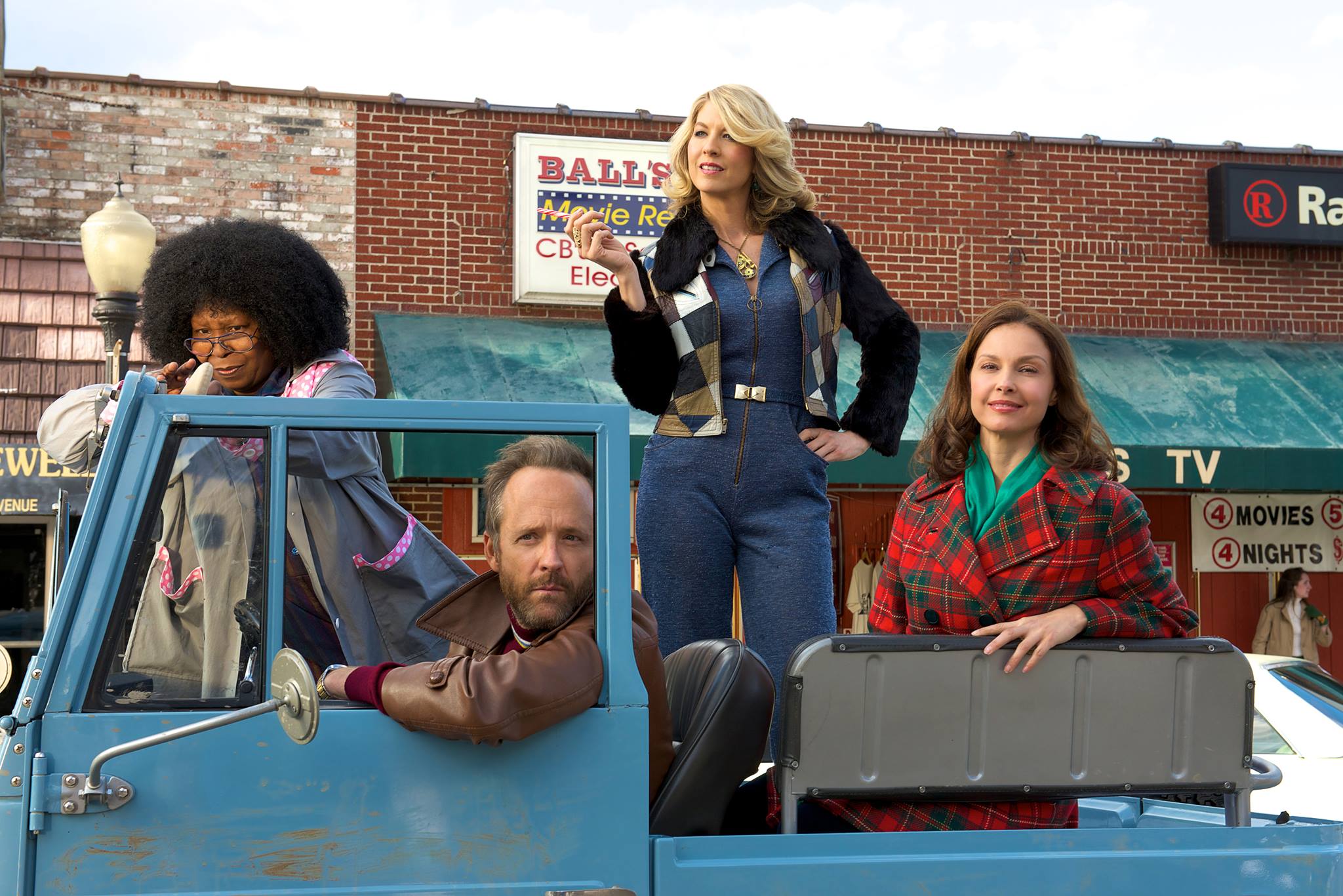 Top Photo: Ashely Judd as "Ave Maria" and Patrick Wilson as "Jack MacChesney" 
Middle Photo: Whoopi Goldberg as "Fleeta" and Erika Coleman as "Pearl"
Bottom Photo: (Clockwise) Fleeta, Iva, Ave and Theodore ride through Big Stone Gap
Photo Credits:  Picturehouse Films
Q: Does Big Stone Gap pass the Bechdel Test?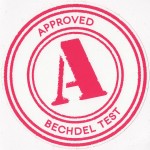 Absolutely!
From Ave's relationship with her mother, to her best friend "Iva" (Jenna Elfman) to "Fleeta" (Whoopi Goldberg, the laugh-out-loud highlight of the film) and "Pearl" (Erika Coleman), almost the entirety of the film passes the Bechdel Test.