Victoria is a stunning achievement. Laia Costa is absolutely brilliant as "Victoria," a young woman from Spain who moves to Germany knowing no one and not speaking the language. One night while out at a club, she meets a group of four young men. What begins as a night of fun quickly warps into one filled with deadly circumstances. (JEP: 5/5)
Review by Contributing Editor Jessica E. Perry
Victoria is an action-packed drama; delivering two and a half hours of incredible filmmaking in one continuous take. The film is an absolutely stunning achievement by director Sebastian Schipper and writers Olivia Neergaard-Holm, Eike Frederik Schulz, and Schipper.
"Victoria" (Laia Costa) is living in Germany after relocating from Spain. She does not speak the language and does not know anyone living in the area. One night she is out at a club alone. As she is leaving, she meets four rowdy German boys—"Sonne" (Frederick Lau), "Boxer" (Franz Rogowski), "Fuss" (Max Mauff), and "Blinker" (Burak Yigit)—who invite her to come along with them for the night.
She has to open the café where she works in just a few hours, but agrees to go along with them for a bit. The film starts of light; the rowdy group laughs through the streets, steal alcohol from a local convenience store, and sneak up onto the roof of a building.
Victoria and Sonne develop a bit of a romance, and when she needs to head over to the café for work, Sonne offers to give her a ride there. The two spend time together in the café, including one stunning scene where Victoria plays piano for Sonne, and explains to him that in conservatory she was told she was not good enough, forcing her to give up the dream she had dedicated her life to.
However, the touching scenes come to an end as Sonne receives a phone call and the entire film shifts. Boxer previously served prison time, a fact we had learned earlier. As a cost of receiving protection while in prison, he owes a favor to a very bad man. Said man has called in his favor…
Sonne reluctantly leaves Victoria. But when one of the boys is too intoxicated to help them with their criminal "favor," they are in need of a getaway driver. Boxer insists that Sonne ask Victoria to drive and she agrees. However, what was expected of Victoria (just to drive and return back to the café in time to open) turns into a full-fledged heist, run from the police, deadly consequences sort of night.
The boys are German and Victoria is Spanish. Neither speaks the other's language, but they all speak English. Because of this, most of the film is in English, making it a great watch for American audiences. Yet sadly led to the film's disqualification for Germany's submission for the Academy Award for Best Foreign Language Film because of the high percentage of English dialog. However, the film has won numerous other awards, all rightly deserved.
Victoria was shot in one continuous take, meaning the actors had had to be on for the full two and a half hour run time. Not only was there never a misstep on their part, but each performance was simply brilliant. Frederick Lau and Laia Costa had an incredibly natural rhythm together, elevating an already stellar film. While each actor was simply amazing, Laia Costa was a standout, delivering a riveting performance from beginning to end.
Trust me, and go see this film. It is simply not to be missed. Friends have used the words "life changing" to describe Victoria, and I would have to agree. The film from start to finish is a one of a kind, stunning, masterpiece.
© Jessica E. Perry FF2 Media (10/11/15)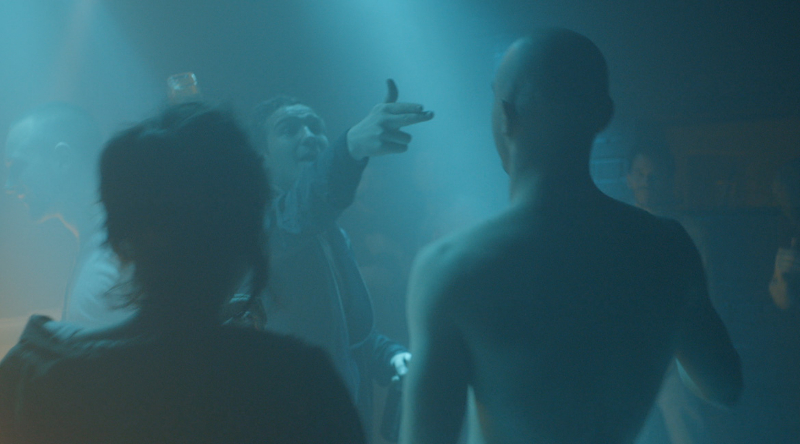 Top Photo: Victoria film poster.
Middle Photo: Boxer, Sonne, and Victoria cashing in their favor.
Bottom Photo: Celebrating in the club, just before things go south.
Photo Credits: Marvin Kipke
Q: Does Victoria pass the Bechdel Test?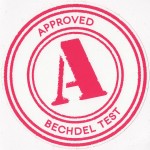 It does not.
However, I say we pardon it, as Victoria is an incredibly strong female character, inhabiting every scene of the film.