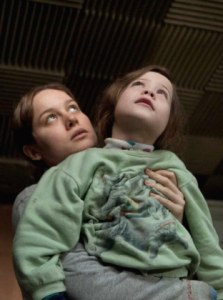 Director Lenny Abrahamson delivers a stunning feature artfully adapted for the screen by the novel's author Emma Donoghue. Filled with spectacular performances, Room tells the story of a young boy and his mother who have been held captive for years, and follows them through their escape and re-entry into the vast world beyond the four walls of "Room." (JEP: 4.5/5)
Review by Contributing Editor Jessica E. Perry
Based on the novel by the same name, Room has been adapted for the screen by the book's original author Emma Donoghue. Directed by Lenny Abrahamson, Room is a powerful and thought-provoking film about the horrors that young woman face after they have been kidnapped, and if they are found, the struggles they must deal with to assimilate back into society.
"Jack's" (Jacob Tremblay) world has always been "Room." The small shed where he and his "Ma (Joy)" (Brie Larson) are imprisoned by "Old Nick" (Sean Bridgers). Ma was kidnapped by Old Nick seven years back and has been held there ever since.
But to Jack, Room is not a prison. It is his home, the place he was born … the entire world. To Jack, there is nothing else—no outside, no other people—just him and Ma and Room. At least that is what Ma has always told him to shelter him from their reality.
In the first few minutes of the film, the pair celebrate Jack's fifth birthday. Ma and Jack go through their normal morning routine in Room before Ma tells him that they are going to bake a birthday cake, just like Jack has seen on TV. Jack is overjoyed until the cake is finished and there are no candles to blow out.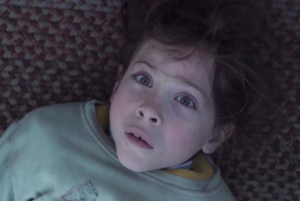 Later that night, Jack climbs into "Wardrobe" to sleep, his makeshift bed for the nights when Old Nick comes to visit Ma. She does her best to keep Old Nick away from Jack, but the next time he comes by, a curious Jack climbs out of wardrobe and accidentally wakes the sleeping man.
The encounter between her son and her kidnapper instills a shift in Ma, as their reality crashes down on her once again. She can no longer keep Jack blissfully unaware of the world outside, of the realities of Room. So she explains to him that now that he is five he is old enough to comprehend their situation. Little Jack resists her at first but eventually comes to accept the reality that there is more world outside of Room.
Ma comes up with a plan to help Jack escape Room, and escape Old Nick. After an incredible and chilling escape sequence (marked by Brie Larson and director Lenny Abrahamson as the most important sequence of the film), Jack and Ma are reunited with Ma's family, and Jack is introduced to the outside world for the first time. Jack finds both wonder and terror in his new world, occasionally wishing to return to Room. While Ma struggles to assimilate back into her old world, forever changed by her isolation and time in Room.
Room's structure has a bit of trouble defining itself, as our two protagonists spend half their the film inside Room and half once they have broken free from it. The novel is told from Jack's point of view, but the film struggles to keep Brie Larson from being its sole protagonist. During the Q&A session I attended after the screening, director Lenny Abrahamson expressed his worry that he would not find a child strong enough to play Jack. So it is likely, and understandable, that the script was adapted the way it was because of this concern.
However, Abrahamson need not worry, as Jacob Tremblay delivered an absolutely stunning performance as Jack. While Brie Larson was also amazing, Tremblay was a force, and his performance made the film. With such a strong delivery from a young actor, Abrahamson was able to deliver the powerful film he had hoped to.
© Jessica E. Perry FF2 Media (10/25/15)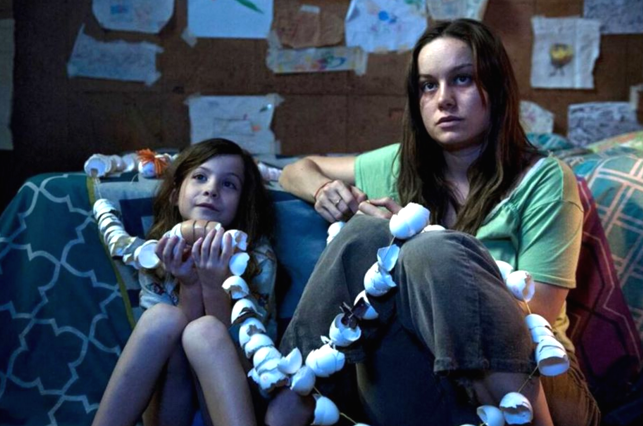 Top Photo: Ma shows Jack a leaf that has fallen from the skylight, using it to explain that the outside world is real.
Middle Photo: Jack, mid-escape, seeing the vast expanse of the sky for the first time.
Bottom Photo: Ma and Jack use eggshells to make art while in Room.
Photo Credits: Caitlin Cronenberg
Q: Does Room pass the Bechdel Test?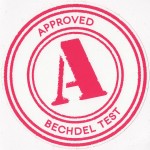 Yes.
After her release from Room, "Ma" (Brie Larson) lashes out at her mother (Joan Allen) that she is done being nice. That if she had not been so nice maybe she would never have been kidnapped as a teenager and her life would have been much easier, and so incredibly different.