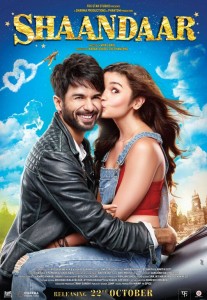 Bollywood's new romantic comedy hits all the predictable notes, telling the story of Jagjinder, Alia and their two families from East Indian dynasties. Although the script has charming and comedic elements, the scattered script could have eliminated unnecessary dance numbers and elaborate shticks. (BKP: 3.5/5)
Review by Associate Editor Brigid K. Presecky
Shaandaar takes place at an English castle, a destination wedding of two Indian families – the Fundwanis and the Aroras. From the outfits to the tablescapes, the audience is keenly aware of the abundance of wealth. As overweight "Isha" (Sanah Kapoor) prepares for her nuptials to baffoon "Robin" (Diljit Dosanjh), her young sister, insomniac "Alia," (Alia Bhatt) catches the attention of attractive wedding planner, "Jagjinder Joginder" (Shahid Kapoor).
As Jagjinder prances around on horseback across the expansive, picturesque land on the English countryside, Alia daydreams that he rescues her from her own horse – just like a knight in shining armor. Her fantasy bubble bursts, with the humorous situation making Alia immediately endearing to the audience.
As they bond over their troubled childhoods and yearning for their dreams to come true, an innocent and loving bond forms between the two. Since Alia is an insomniac, all she wants is somebody to sleep with. No, really. Just sleep. It's cheesy, yet sweet and enjoyable to witness. But when between her adoptive father's disapproval and their family's secrets revealed, the remainder of the "fairytale" comedy plays out in chaotic fashion.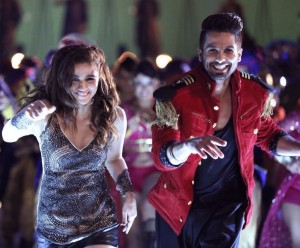 With skydiving scenes, dance routines (including song numbers from composers Amit Trivedi and Amitabh Bhattacharya) and sequences animating the effects pot brownies, the script by Vikas Bahl, Chaitally Parmer and Anvita Dutt feels somewhat scattered. So many extraneous scenes do little to move the plot forward, yet grab audience attention (unfortunately, not in the best way). As do the larger-than-life characters: the cranky grandmother, the disapproving father, the scheming mother, etc.
With three, real-life family members (Shahid Kapoor, Pankah Kapoor and Sanah Kapoor) in the cast, the chemistry is obvious. Their interactions with each other make for some joyful entertainment that make watching the film worthwhile.
The setting, costuming and props creating the "lavish wedding" act as another character, giving viewers a chance to appreciate the production value when the script feels underwhelming. But what begins as a whimsical, charming story with a good message and great potential … ultimately turns into a lackluster collection of disjointed scenes.
© Brigid K. Presecky FF2 Media (10/23/15)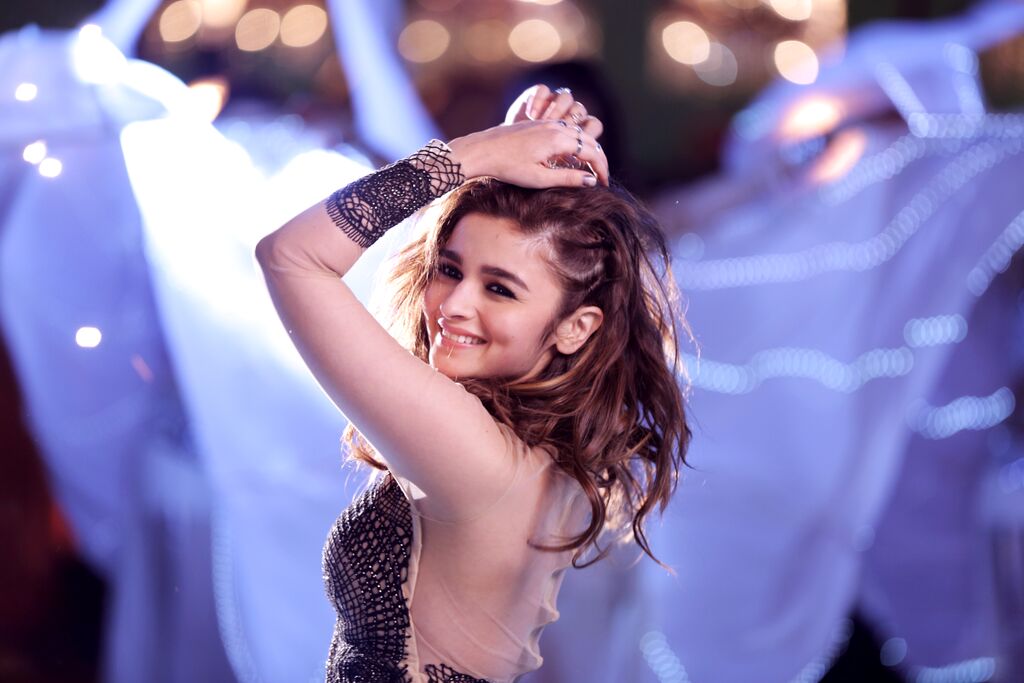 Middle Photo: Alia Bhatt as "Alia" and Shahid Kapoor as "Jagjinder Joginder"
Bottom Photo: Alia Bhatt as "Alia"
Photo Credits: Fox Star Hindi
Q: Does Shandaar pass the Bechdel Test?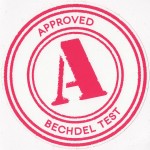 Yes.
Although it is a romantic comedy, it really is a story of two sisters: their relationship with each other and with their family. Scenes between "Alia" (Alia Bhatt) and bride-to-be"Isha" (Sanah Kapoor) highlight the message of confidence and learning to love yourself even if you're not "cool." However, most of the film is centered around the wedding and their respective love interests.