Superb film directed by Sarah Gavron with a screenplay by Abi Morgan.
Women from London's East End risk their lives so that women in England will win the right to vote. Brava! (JLH: 4.5/5)
Review by Managing Editor Jan Lisa Huttner
On June 14, 1913, thousands of women wearing purple flowers accompanied the casket of Emily Wilding Davison as her funeral cortege made its way from the headquarters of the WSPU (Women's Social & Political Union) to her funeral in Bloomsbury. Tens of thousands more–women, children, and yes, even men–lined the streets of London to bear witness. It was a defining moment in the history of Equal Rights for Women, and it was covered by newspapers all around the world.
In their brilliant new film Suffragette, director Sarah Gavron and screenwriter Abi Morgan take us back to that day, as seen through the eyes of a fictional character named "Maud Watts" (Carey Mulligan).
We first meet Maud one year earlier–in 1912–inside the clank and clamor of an industrial laundry on London's East End (aka the poor side of London). She is surrounded onscreen by women close to crushed by heavy physical labor. Meanwhile, in a Parliamentary voice over, men with posh accents enumerate all the reasons why women should not be allowed to vote: "Women do not have the calmness of mind;" "Women are already well represented by their husbands, fathers, and brothers;" "If we give women the right to vote, it won't stop there! They will want to be Judges… and members of Parliament!"
Maud is neither scrubbing nor toting, she is merely ironing (with one of those old metal irons that looks like it weighs a ton). Even with the sweat pouring down her face, it is immediately clear that she has a relatively privileged position in this hell hole. When the whistle blows and the other women begin cleaning up and ending their day, the manager drops a new assignment on Maud. One package remains undelivered, so she must go from the East End to the West End (aka the rich side of London) to make things right.
Emerging from the bus, Maud allows herself a moment of pleasure, window-shopping and fantasizing about a life she will never know firsthand. But all the while, other women behind her are preparing to do something drastic. Suddenly they rip the blankets off a baby carriage and begin throwing the bricks they have hidden inside it. The street erupts in chaos: Shattered glass flies in all directions, people run, horses spook, policemen blow their whistles. Clutching her battered package of once fresh laundry, Maud escapes as fast as she can, catching the barest glimpse of someone from the laundry as she flees. 
This storm has only one calm center–a man with a camera who is silently taking photos of everyone on the scene.
The next morning, Maud dresses her young son "George" (Adam Michael Dodd) and takes him to a neighborhood caregiver. On her way to work, she notices a newspaper with a banner headline about "Wanton Damage." The woman Maud recognized arrives. She's "Violet Miller" (Anne-Marie Duff) and she's late. The manager–"Mr. Taylor" (Geoff Bell)–begins to chew Violet out, but Maud distracts him with a complaint about machine repairs. Violet stops to thank her, introduce her daughter "Maggie" (Grace Stottor), and whisper in her ear: "We meet at Ellyn's Pharmacy."
The set-up is now complete, and from this point on, the story moves forward with intense urgency.
In the foreground are two working mothers–Maud and Violet–plus their female comrades, and then the husbands and bosses who control every aspect of their lives and the lives of their children. In the background are the men behind the camera, quickly revealed to be policemen and politicians. The bone of contention between them is control of the press, an omnipresent force that shapes what people think they know in the present, and then later becomes "the first draft of history" in the future.
As "Inspector Steed" (Brendan Gleeson) reviews the photos from the melee with government minister "Benedict Haughton" (Samuel West), we learn the backstories of several of the female protagonists. Violet's husband, for example, is well known to them already as a violent and abusive drunk. Steed is preening: "Employment of these cameras would be the first in this country–a considerable advance." But then he stops at the photo of Maud. "Haven't seen her before."
This is a defining moment. Without the cameras, Maud might well have blended back into the background. But "caught on camera," she is assumed be guilty even though we–in the audience–know for sure that at this point she is still quite innocent. By the end of Suffragette, technological advances–in this case photography–have propelled us from the dawn of the 20th Century to the doors of the 21st. Emily Wilding Davison learned to use the camera to manipulate the press, and now women have the Right to Vote in almost every modern nation. And yet Civil Disobedience has lead to 9/11, and Government Overreach has lead to Guantanamo, the Patriot Act, and a growing list of failed states.
One of the achievements of this superb film is forcing us to realize that we all have "sides." We all feel the pain of "our side," we cheer for "our side," and we minimize the "collateral damage" caused by "our side." And yet almost all of us want the very same things: personal dignity and a better future for the next generation. Perhaps this film will help us see that we all benefit when we remember what we have in common even while the press thrives on exploiting the things that divide us.
But make no mistake, Readers: This is my team–the 50% of humanity born female–and seeing our history told so eloquently from our POV is a rare and thrilling experience!
© Jan Lisa Huttner (10/22/15) FF2 Media
Top Photo: Carey Mulligan as "Maud Watts" at a Parliamentary hearing.
Middle Photo: Maud with "Violet Miller" (Anne-Marie Duff) at a rally.
Bottom Photo: "Emily Wilding Davison" (Natalie Press) and Maud plan their next move.
Photo Credits: Steffan Hill/Focus Features
Q: Does Suffragette pass the Bechdel-Wallace Test?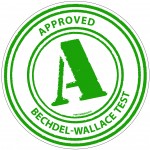 Absolutely!
Although there are several key male characters–most especially Maud's husband "Sonny" (portrayed in a heart-breaking performance by Ben Whishaw)–most of the characters are women, and very little of their dialogue revolves around men.
Helena Bonham Carter (as "Edith Ellyn") and Romola Garai (as "Alice Haughton") do most of the political lifting, explaining the Suffrage Movement in theoretical terms while Carey Mulligan "("Maud") and Anne-Marie Duff ("Violet") enact more personal stories.
And although she has limited time onscreen, Meryl Streep plays the indomitable Emmeline Pankhurst–a very real person–as the inspiring icon we know her to be from all historical accounts.