Directed by Abigail Disney and Kathleen Hughes, The Armor of Light is a fine documentary shedding light on gun violence. Utilizing a unique approach, the film follows a highly conservative Evangelical minister as he struggles with his feelings on gun violence, which are very much against those of his peers. (JEP: 3/5)
Review by Contributing Editor Jessica E. Perry
The Armor of Light is director Abigail Disney's—granddaughter of Roy O. Disney, better known as the co-founder of The Walt Disney Company—anticipated directorial debut. She is credited as the sole writer of the film, and co-director with Kathleen Hughes.
The film opens on Reverend Rob Schenck as he recounts his actions as an anti-abortion activist. As a prominent member of his community, the Evangelical minister serves many American political figureheads. However, Reverend Schenck begins to question his far right political views under one vital issue—gun control.
Next, we meet Lucy McBath, who lost her teenage son Jordan Davis to gun violence. One night, Davis was outside of a gas station with his friends. Michael David Dunn was angered by the teen's loud music, and this anger led to Dunn fatally shooting Jordan Davis. This case brought about many questions regarding the "Stand Your Ground" law in Florida where Davis was shot.
McBath was not content to sit by as what happened to her son continues to happen to others. Instead, in her son's memory, McBath now fights against the current gun laws. As a Christian herself, McBath learned of Reverend Rob Schenck's inner conflict regarding his stance on gun control. She decided to meet with Schenck to tell her story, in hopes that it would help Schenck work through his own questions and to find the strength to speak out about an issue favored by many of his peers. The film follows McBath and Schenck as they work together to shed light on gun culture, question the current laws, and seek to find a new solution.
The Armor of Light is a fine documentary casting light upon an issue that many Americans continue to wrestle with. However, in execution the film may have you glancing at your watch (or phone). With a run time of only 88 minutes, The Armor of Light feels far longer. However, it does serve its purpose, begging you to ask yourself the questions about gun violence that Reverend Rob Schenck is asking himself.
But this film is not for everyone. It asks its audience to get behind many different issues. Not just gun violence, but also religion, Christianity, abortion, etc. Abigail Disney may have been more successful in this venture if she had focused on one sole issue. Instead, the film that she and Hughes delivered feels a little all over the place and a bit overwhelming, asking for one too many things from its audience.
© Jessica E. Perry FF2 Media (11/6/15)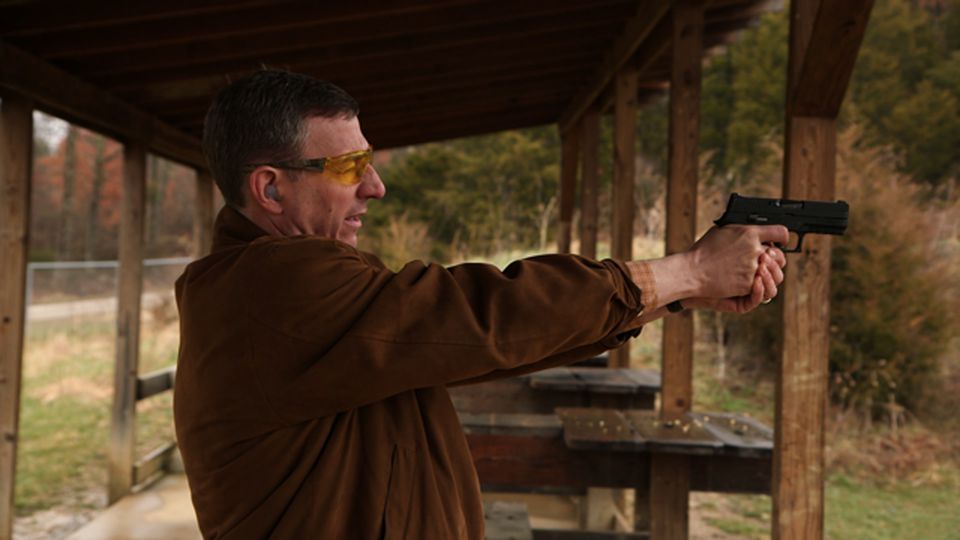 Top Photo: The Armor of Light Poster
Bottom Photo: Reverend Rob Schenck goes to a gun range to help him understand the draw many feel to fire such a weapon.
Photo Credits: Fork Films
Q: Does The Armor of Light pass the Bechdel Test?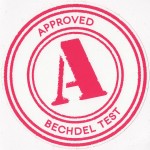 Yes.
At a conference for Moms Demand Action, Lucy McBath speaks to a room full of women about her own story, and about what they, as a community, can do to shed light on the issue and elicit change.