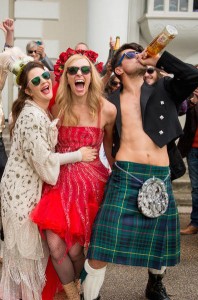 Directed by Catherine Harwicke and written by Morwenna Banks, Miss You Already is an emotionally poignant film about two best friends "Jess" (Drew Barrymore) and "Milly" (Toni Collette) who have stayed close through thick and thin. But everything changes when Milly is diagnosed with breast cancer, and the two struggle to deal with this new reality. (JEP: 4/5)
Review by Contributing Editor Jessica E. Perry
"Jess" (Drew Barrymore) and "Milly" (Toni Collette) are inseparable. They've been the best of friends ever since one fateful day in grade school when Jess moved to a England and Milly took it upon herself to show Jess around. As the two grew older, it became apparent that they were all but opposites. But even so, their friendship never wavered.
Flash forward, Jess and Milly are at the "starting a family" stage of their lives. Milly married her hot ex-rocker turned family man boyfriend "Kit" (Dominic Cooper), and had two adorable children. The pair started a music business together, and has become quite successful, moving their family into a beautiful new home. Jess lives on a small houseboat with her husband "Jago" (Paddy Considine). They both work in small environmental positions, and have been trying, without any success, to start a family of their own. Needless to say, Jess and Milly lead very different lives. But through it all, the pair remain as close as ever.
Then, everything changes…
Milly missed a few annual tests and checkups. And when her doctor calls her into his office, he breaks the news to her that she has been diagnosed with breast cancer. In that office, Milly's world shatters. She keeps the news to herself at first; trying to process it all while struggling with how best to tell her loved ones. She shares the news with Jess first, and then with some encouragement from Jess, tells Kit and the children.
Milly is to start chemotherapy immediately. Jess is at her side through it all, but she is going through major life shifts of her own. Jago has signed himself up to go out on an oilrig so that he can earn enough money for them to try artificial insemination in hopes that Jess will get pregnant.
Jess' first insemination is successful, and as she and Jago celebrate one of the happiest times of their lives, Milly is suffering. For this reason, Jess keeps her baby news from Milly, until it comes out on its own during a heated argument when Jess learns Milly has been cheating on Kit.
The film follows these two friends as they navigate major life shifts. And reminds you that just as circumstances can draw you together, they can also push you apart. As their lives lead them in different directions, Milly and Jess struggle to remain as close as they once were. But through all the major ups and downs, one thing remains constant … sometimes a good friend is all you really need.
Miss You Already will have you laughing through your tears. Now, beware, there will be many many tears. This was quite possibly that saddest film I have seen in a long time. Yes, it was also quite funny, with its fair share of both light hearted and laugh-out-loud moments. Barrymore and Collette make a great pair, artfully sharing the screen, effectively helping Hardwicke to deliver a wonderful film. Collette delivers a heartbreaking performance as Milly, a free spirit struggling with the realities of cancer. You will laugh, you will cry, and you will commend director Catherine Hardwicke for delivering such an emotionally poignant film.
© Jessica E. Perry FF2 Media (11/8/15)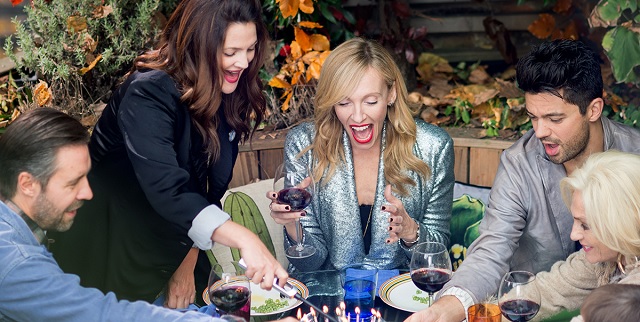 Top Photo: Jess celebrating with Milly and Kit on their wedding day.
Middle Photo: Milly and Jess make an impulsive getaway trip for Milly's birthday.
Bottom Photo: Milly and Jess celebrate with their husbands, and Milly's mother "Miranda" (Jacqueline Bisset).
Photo Credits: Nick Wall
Q: Does Miss You Already pass the Bechdel Test?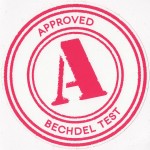 100% yes!
This film might just have more scenes that pass the Bechdel test than scenes that don't. Jess and Milly share both lighthearted and heartbreaking conversations about their lives past and present, and about what the future holds.