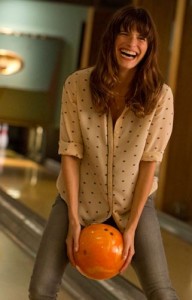 Simon Pegg and Lake Bell star in a laugh-out-loud romantic comedy reminiscent of a bygone era. When lonely "Nancy" (Lake Bell) gets mistaken for "Jack's" (Simon Pegg) blind date, she decides to play along and and have fun rather than reveal her true identity. This sweet, fun story by Tess Morris hits all the right notes and manages to keep you laughing for the entire hour a half. (BKP: 4.5/5)
Review by Associate Editor Brigid K. Presecky
Thirty-four-year-old Nancy is not good at the dating scene. Or the party scene. Or any type of scene. She awkwardly says all the wrong things, quotes movie lines nobody understands and flosses jalapeno peppers out of her teeth with the ends of her hair. It is clearly understandable why negative Nancy gives herself a pep talk before entering social gatherings, "Put yourself out there. Take chances. Be more deviant. Learn French. Cook more. Understand the Israeli-Palestinian conflict better."
But on a train trip home for her parents' 40th wedding anniversary party, everything changes when a young, nosey eavesdropper, "Jessica," (Ophelia Lovibond) encourages Nancy to read a self-help book, Six Billion People and You: A Guide to Meeting Your Mate in the Modern World. Jessica is headed to Waterloo Station to meet her blind date, using her self-help book as an identifier. But according to Nancy, set-ups never work.
When Jessica leaves her book on the train, Nancy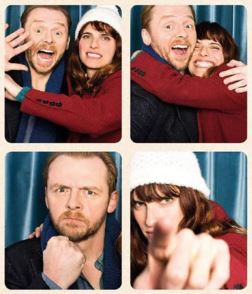 races through Waterloo Station and winds up standing underneath a large clock … where Jack shows up with his copy of Six Billion People and You, mistaking Nancy for his 24-year-old triathlete blind date, Jessica. Taking a chance, Nancy goes along with the blind date, pretending to be this stranger she met hours ago. The situation lends itself perfectly to Morris' snappy, witty dialogue that Pegg and Lake execute perfectly.
Both Jack and Nancy quote movie lines from Wall Street and The Silence of the Lambs, have a mutual love of spaghetti bolognese and struggle with baggage from past relationships. Pegg and Lake are equally likable and have natural chemistry that makes this film a joy to watch.
Scene after scene, the awkwardness and enjoyability of this blind date keeps the audience thoroughly entertained. For instance, when Jack asks Nancy (who he believes to be Jessica) about her triathlons, Bell awkwardly pauses with her bag of potato chips, coughs and says, "Good. You really have to carb up." Although film has all of the classic plotlines and a predictable ending, the sharp script and clever dialogue sets Man Up apart from so many 21st Century romantic comedies.
The entire film takes place over the course of one night, much like another FF2 Media favorite Before We Go. This time, however, uproarious comedy welcomely substitutes melodrama. There are always going to be Oscar-winning films and must-see dramas, but there will also be movies, like this one, that you will want to fold up in wrapping paper and give to someone for the holidays. There will be movies you will feel obligated to watch while flipping channels on rainy afternoons. And thanks to Morris' script and two charming leads, Man Up fits in that magical category .
© Brigid K. Presecky FF2 Media (11/13/15)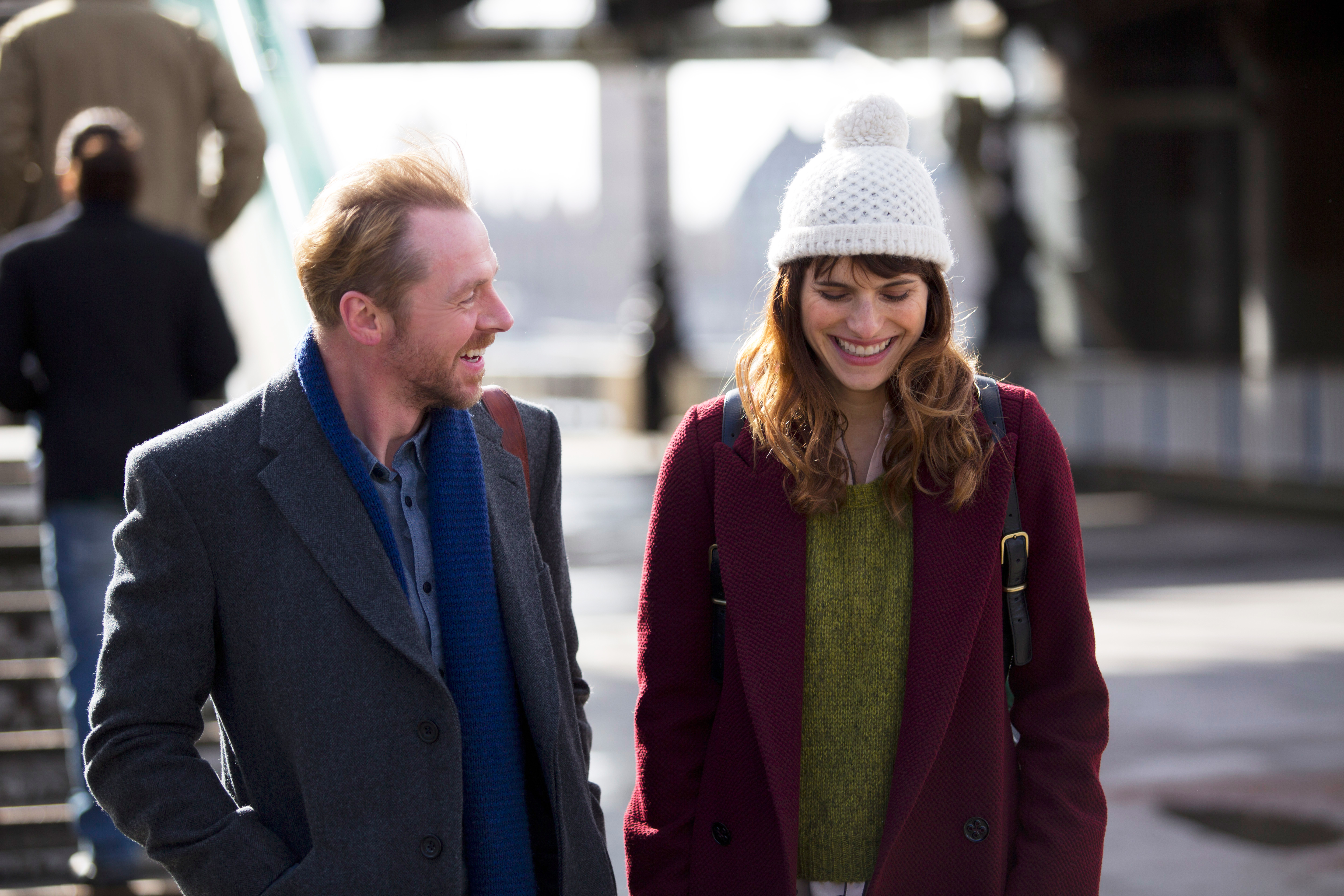 Top Photo: Nancy poses as "Jessica" on a blind bowling date with Jack
Middle Photo: Lake Bell as "Nancy" and Simon Pegg as "Jack"
Bottom Photo: Nancy and Jack get to know each other
Photo Credits: Big Talk Productions / DDA
Q: Does Man Up pass the Bechdel Test?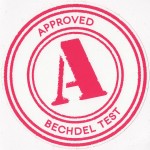 Technically, yes!
Although "Nancy" (Lake Bell) has conversations with her sister "Elaine" (Sharon Horgan) about her love life, they do discuss their parents' 40th wedding anniversary party and each other's' well being.