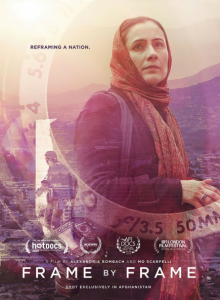 While in power in Afghanistan, the Taliban regime banned all photography and destroyed many preexisting photographs. However, after September 11th the power shifted and the media blackout was lifted. Even so, photojournalists continue to be targeted, risking their lives for their work. Directed by Alexandria Bombach and Mo Scarpelli, Frame by Frame is a riveting documentary about the power of a photograph and the effect it has on a country's identity. (JEP: 4.5/5)
Review by Contributing Editor Jessica E. Perry
Alexandria Bombach and Mo Scarpelli deliver an incredibly powerful documentary about the power of a photograph, and the world of photojournalism in Afghanistan. The film focuses on four Afghani photojournalists: Najibullah, Farzana, Wakil, and Massoud. However, its primary focus is on the award-winning couple Farzana and Massoud.
When the Taliban came to power in Afghanistan in 1996, they instituted a media blackout. Suddenly, taking a photograph became illegal and many preexisting photographs were destroyed. When the US invaded in 2001 and power shifted, the media blackout came to an end. But even today, Afghan journalists must stand on their own, risking their lives everyday for their work in establishing free press.
We are first introduced to photographer, Najibullah, who recounts how he has risked his life to capture Afghan history. He insists that if a country does not have any photographs, whether historical or cultural, said country is without an identity. For this reason, Najibullah strives to make sure that Afghanistan does not lose its identity, and that its history is clearly documented.
Over the last decade Afghanistan has seen a photography revolution. However, there is still resistance to this freedom of expression, and 2014 marked the most cases of violence against photojournalists in Afghanistan.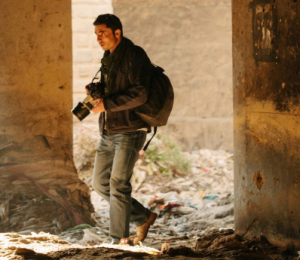 One photographer, who admittedly questions whether her work is too much of a sacrifice, is Farzana, who continues on taking photos even with the risk. Farzana strives to focus her lens on the true life of the Afghan woman, and not just one side of it. Through her work she captures the complete image of women, which has earned her recognition and numerous international awards for the photographs.
An admirer of Farzana's work is her husband Massoud who is also a photojournalist. Massoud won the Pulitzer Prize for breaking news photography for his powerful photographs. He covers conflicts and war, always running towards the fight with his camera, instead of away from it.
Wakil photographs both the good and bad of society, believing that one photo can lead to change. A photograph is an international language and photojournalists in Afghanistan are now "passing the shutter" teaching the power of photography to youths who are interested in continuing their important work.
All four photographers have incredibly powerful stories to share with directors Alexandria Bombach and Mo Scarpelli. The diverse footage, still photographs, and interviews elevate an already thought-provoking film.
Frame by Frame is filled with incredible images, including one that has stayed with me, which documents the attire of female Afghan students before the Taliban in comparison to that of the early 2000s. In one image you see how drastically life has changed for these women. The photo is one you will have to see yourself, and is only one of many images in the film that beg to be seen.
Frame by Frame is brilliantly directed, pulling you in from its very first moments, and staying with you long after the film has ended.
© Jessica E. Perry FF2 Media (11/22/15)
Top Photo: Frame by Frame poster.
Middle Photo: Wakil delves into the sensitive subject of heroine addiction through his photography.
Bottom Photo: Farzana capturing women through her lens.
Photo Credits: Alexandria Bombach and Mo Scarpelli
Q: Does Frame by Frame pass the Bechdel Test?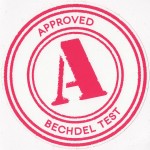 Yes! Female photographer Farzana's goal is to capture the complete image of women through her photos.
In one case in particular, Farzana speaks with a woman who lost the rights to her daughter in order to get out of a particularly abusive home situation. In an emotional interview, she speaks with Farzana about trying to get her daughter back, but having no one to listen to her pleas.