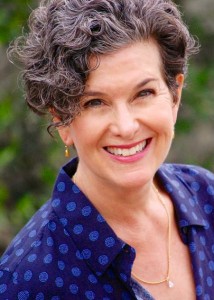 ''It's kind of like the church,'' actress/filmmaker Anjelica Huston told Maureen Dowd. ''They don't want us to be priests. They want us to be obedient nuns.''
So much for that! FF2 Media is honored to post this OpEd by filmmaker Rachel Feldman–a heartfelt & personal response to the terrific article Maureen Dowd published in the New York Times Magazine last Sunday on 11/22/15.
THE GENDERQUAKE:
A response to Maureen Dowd by Rachel Feldman
The New York Times Magazine published Maureen Dowd's phenomenal article "The Women of Hollywood Speak Out" Sunday November 22, 2015.  As a woman director and a longtime activist for women directors, I believe this piece of journalism marks a true demarcation line between past and future.  The "GENDERQUAKE", a term by feminist journalist Melissa Silverstein, has arrived!  Before this exceptionally comprehensive article, we made excuses for the unenlightened and the fearful. But this piece of journalism changes things.  It has been a long time coming – and there is no turning back now.
I moved to Los Angeles in 1985 with a Masters degree from NYU in directing, several award winning shorts, and agents at William Morris. It took seven years to get my first job and that was only because I met a woman at "Mommy and Me" whose father knew Steven Bochco (one of a handful of producers who understood the relevance of giving women chances).  Bochco looked at my shorts and hired me to direct an episode of his much-loved TV series "Doogie Howser, M. D."  That was 1992.  Now, after a quarter of a century of toiling in the trenches of Hollywood, I can testify with some authority that this is an industry of "no girls allowed" – complete with bricked-up walls and steel-trap doors.
Decades of producers questioning whether my camera placement was over the actor's right shoulder or the left, sharing that their cast or crew didn't like women directors, or sneaking peeks under my shirt didn't cause me despair.  Lack of interest in my scripts because they featured female protagonists, or the inability to secure great representation because agents didn't want too many women on their rosters didn't dampen my sprits.  In fact, every instance of both subtle and overt discrimination only served to fuel my political awakening.
I come from a family of radicals.  My grandfather emigrated from Czarist Russia and became a labor leader in the Bronx.  My mother, even as she lay dying at the age of 91 and no longer remembered my name, sang perfect lyrics from childhood civil rights rallies.  My uncle Mac Benoff was a Blacklisted screenwriter, his career salvaged by men like Danny Thomas and Stanley Kramer who valued his talent and compassion for others.
For many years, I was told that I was too young to direct, now I'm often the elder in the room, rife with a whole new set of prejudices.  I was told that if I had done drama then I couldn't do comedy; if I had directed 60 minutes then I couldn't do 90; if I had only done fight stunts and car chases then I wouldn't be able to handle visual effects.  Despite decades of experience, now that I am transitioning from directing television to features, producers have called me a "first time director."  As Dowd and so many other journalists have documented, these excuses aren't given to male directors who often seem to jump from making shorts or writing Indies to directing studio tent poles.
I was one of the initial women to bring these issues to the ACLU, and I have now worked with them over the course of nearly two years to educate them about inequities in the film and television business.  Now that the EEOC is investigating our experiences, I have done my family legacy proud and stood up for what I believe is morally just.
I also attempted to infuse progressive political action as chair of the DGA Women's Steering Committee, but the Directors Guild of America is a challenging, entrenched patriarchy and my efforts culminated in little more than frustration and alienation.  However, the positive outcome of my DGA tenure was getting to know hundreds of other professional women directors with whom I shared our stories and forged collaborative friendships.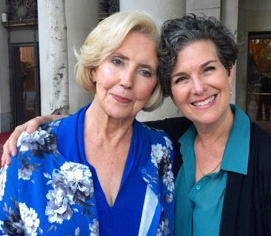 My activism has taken form in other ways.  For the past eight years I have been shepherding Lilly Ledbetter's life story as a feature film.  I believe that Lilly's story, an Alabama tire factory supervisor who was paid nearly half of what the men with the same job were earning for twenty years, represents a remarkable personal journey that crystalizes the inequity that many women around the world endure.  I've won awards and grants for the screenplay and I'm thrilled to report that I will be directing my passion project with brilliant producers in the very near future.  Making this film is my rallying cry.  It wasn't my intention to find a project that articulated my own experience, but that's the way art works. Larger themes often reflect our personal drama.
In Ms. Dowd's article, she refers to men who dismiss claims of unfairness.  These individuals will likely never change their point of view, but they are not the real enemy anymore.  Our challenge now is to weed out the phonies, the wolves in sheep's clothing, the other women who still want to be "the only woman in the room".  As GENDERQUAKE grows into an actualized movement of parity, we must embrace a culture of plenty, of kindness, and of generosity.
I am currently involved with two very distinct groups of LA women in the film industry.  One group, based in Silverlake, is a hive 600 strong, comprised primarily of 25-35 year-old independent filmmakers.  We sit on the floor in a crowded living room where there are few rules.  These women are bold, bright innovators who share their contacts, services, and good-will with ease and humor – and shit gets done! They are technologically cutting edge and their lingo is sprinkled with millennium-speak that has this baby boomer taking notes.  The other group is made up of women aged 55-65.  We meet in a Century City office and sit at a conference table.  These highly successful professional women from the executive suite with a burning desire to see real change in an industry that has for too long kept women down.  They want to use their expertise to support and nurture their colleagues, and they are filled with remarkable generosity of spirit.
Collaborating with these women filmmakers gives me faith and hope.  When I first started out as a young women filmmaker, it was very much a solo endeavor.  I knew very few other women doing what I was attempting to do. and there were very few role models or mentors.  When I first began writing about gender disparity in Hollywood over 20 years ago, I was very much alone.  I was told that speaking out would injure my career – and sometimes it did.  But now there are thousands and thousands of like-minded, talented storytellers, and we are moving mountains.
Several months ago I came very close to making my Lilly Ledbetter movie with another producer, a prominent woman who considers herself an ardent feminist and is mentioned in most articles about gender equity. But for as long as I knew this well-respected producer, she gossiped mean-spiritedly about women directors – even dredging up the ridiculous Catherine Hardwicke "crying issue" – and insisted that only male directors would get her films made.  She justified the disconnect between her politics and her business as pragmatic.  To me, this kind of attitude represents the crux of the GENDERQUAKE line in the sand.  Splintered, self-serving behavior will no longer fly.  We must all practice what we preach.
Lilly Ledbetter is a model for all of us in the film industry.  After enduring 20 years of employment brutality, she took her injustice to the courts.  First she won and then she lost, but she didn't stop.  She pushed for fairness in Congress for another decade until eventually President Obama recognized her with a law in her own name – The Lilly Ledbetter Fair Pay Restoration Act of 2009 – a law that protects women across the USA.  Lilly transformed her personal injustice into a rallying cry for others.  I am a Lilly, and if you are reading this article you probably are too.
Maureen Dowd: Thank you for telling our stories in such a vivid manner and for validating the realities of many. We female filmmakers have coalesced into a sisterhood – a talented and tenacious pack – and we must fight for one another as much as we fight for ourselves. All for one and one for all.  Hire women. Support women. Take chances on women. Solving gender disparity is no more complicated than that.
Just get us in the room, we can take it from there!
Rachel Feldman is a filmmaker and activist based in Los Angeles.  Her website is www.RachelFeldman.com.  Tweet her at @WomenCallAction.
PHOTO CREDITS
Top photo & middle photo of Feldman with Lilly Ledbetter courtesy of Rachel Feldman.
Bottom Photo: Senator Hillary Clinton (D-NY) introduces Lilly Ledbetter during a rally for the Paycheck Fairness Act and the Lilly Ledbetter Fair Pay Act held by female Democratic members of Congress in Washington on July 17, 2008. Credit: Jack Hohman UPI/Newscom (7/18/08)
Click HERE to read more about the Lilly Ledbetter Fair Pay Act which was signed into law by President Barack Obama in 2009.