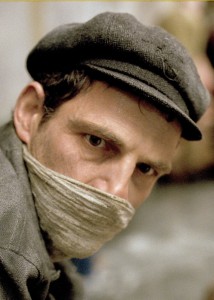 JAN RANTS: Can anyone tell me who Clara Royer is & why her name might be important this year? Can anyone tell me who Rebecca Lenkiewicz is & why her name might have been important last year?
Just a few months back, in February, the Polish film Ida received the Oscar for Best Foreign Language Film. When the time came to accept the Oscar, director Paweł Pawlikowski jumped up, ran to the microphone, and sang a love song to Poland.
But he had no words of thanks for his co-screenwriter Rebecca Lenkiewicz (nor for either of the luminous actresses — Agata Kulesza & Agata Trzebuchowska — who had brought the words in the screenplay to life).
Now Son of Saul from Hungary — another film from Eastern Europe about the Holocaust — is the critic's favorite for the 2016 Best Foreign Language Film. And yet again, everyone is fawning over director László Nemes… whereas the name of his co-writer — Clara Royer — barely gets a mention.
Me? As a Jewish Feminist, I have grave reservations about both of these films and the trend they represent. But these are primarily Jewish concerns. From the Feminist perspective, I just note that with all the critical buzz for these two films, their female co-writers barely get a nod 🙁
© Jan Lisa Huttner (12/18/15) FF2 Media
JAN'S UPDATE: As anticipated, Son of Saul received the Oscar for Best Foreign Language Film on 2/28/16. Was Clara Royer there for the After Party? I have no idea. If she was there, she was never mentioned or celebrated in any way for her contributions.
However, I am pleased to report that when AMPAS President Cheryl Boone Isaacs announced the list of new AMPAS members on 6/29/16, Clara Royer's name was on the list in the "writers" category. Brava, Clara. Thank You, Cheryl Boone Isaacs.
Click HERE to read my review of Ida.
Click HERE to read my review of Son of Saul.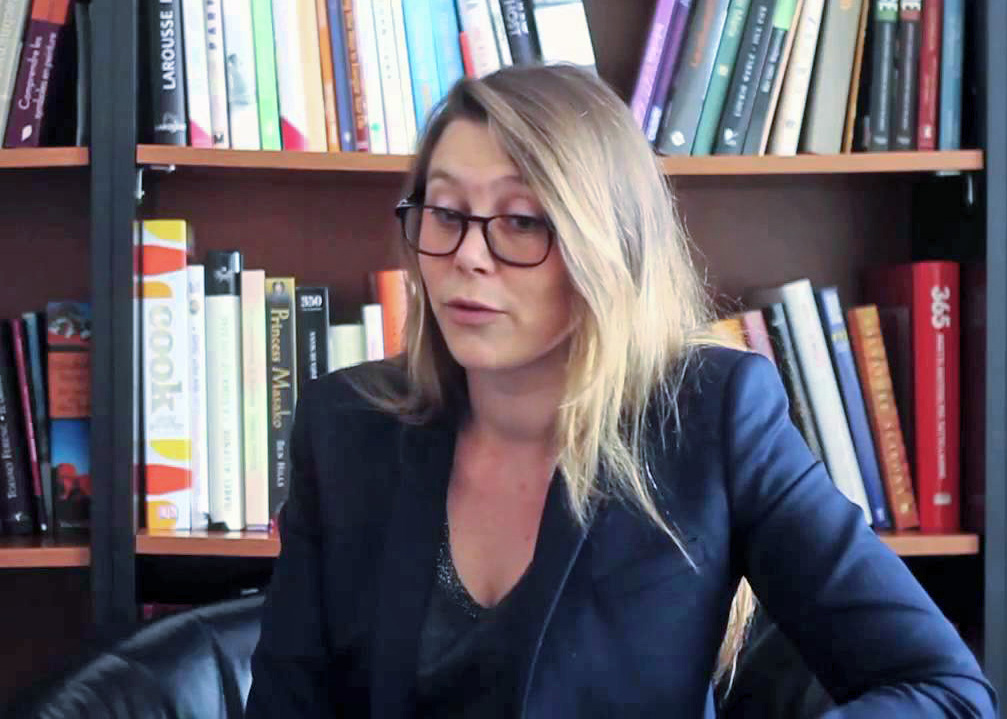 Top Photo: Géza Röhrig in Son of Saul.
Bottom Photo: Clara Royer posted on YouTube on June 21, 2013. I believe this interview is in Hungarian… but I'm not 100% sure…
Q: Does Son of Saul pass the Bechdel-Wallace Test?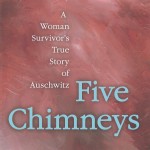 No.
In fact, one of my complaints about Son of Saul is that it fails to clarify — or even really acknowledge — the extremely important role women played in the Auschwitz Uprising of October '44. Shonda!
For first-person details, see Five Chimneys (originally published by Olga Lengyel under the title Hitler's Ovens in 1947).