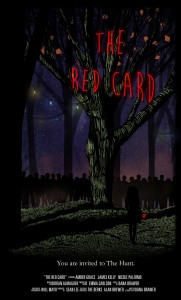 Written and directed by Dana Brawer, our filmmaker to watch, The Red Card does not shy away from pressing social issues. Instead, Brawer focuses her lens on the realities of sexual assault in high school, effectively opening a dialog instead of closing one.
When "Sam" (Amber Collins-Ives) gets an invite to the most coveted party of the year, a night of booze and fun takes an unexpected turn. As the popular guy, who has been showing her attention all night, begins to pressure Sam into a situation she is not comfortable with, both sides must deal with the consequences in the light of day. (JEP: 4/5)
Review by Contributing Editor Jessica E. Perry
Filmmaker Dana Brawer is one to watch. Her new short film The Red Card has caught attention at numerous festivals, boasting wins such as a Platinum Remi in Worldfest-Houston, as well as having received a nomination for Best Short Film in the Female Eye Film Festival—the only undergraduate film nominated in 2015.
"Sam" (Amber Collins-Ives) and her best friend "Margaret" (Nicole Palermo) walk to school together in the mornings and sit together at lunch. Sam works at the library after school and reads Shadow of Ruin in her spare time. She's content, but often overlooked by the popular crowd.
The big party of the year is fast approaching, and the coveted Red Card has never quite been within Sam's reach. Until one day when the hot popular guy in school "Michael" (James Kelly) approaches Sam at the library and the two talk about their shared love of the comic Shadow of Ruin.
The next time Sam opens her locker, a Red Card drops to the floor. Sam has been invited. Margaret rejects Sam's desire to be included in trivial high school dramas such as this party, but Sam wants to go, and so she does.
Out of place, Sam walks through the woods alone, clutching a big bag of puffs. She hands her card to the "Gatekeeper" (Dom Fera), crosses the makeshift bridge, and enters the surreal world that these teens have created for the night.
Everyone's drinking and getting high, and an intoxicated Michael is paying all his attention to Sam. When a horn sounds,
everyone gathers, booze filled cup in hand. The Gatekeeper announces that three Red Cards are to be randomly selected and the numbers that are chosen represent the three "virgins" to be sacrificed that night. The virgins will be free only if they are able to make it across the creek before being caught. Naturally—and quite purposefully—Sam's number is called, and she finds herself being chased through the woods by a cloaked figure.
When Michael catches up to her, Sam is caught off guard by his expectation of what is to come next. When Sam says no, Michael presses, not wanting to return to his friends without a good story of how he caught and tamed the "virgin." But Sam fights back, leaving Michael in the woods, and the party experience she thought she wanted behind.
The next day back at school, Sam must deal with the expected backlash from all the whispers of what people think she let Michael do. Michael, on the other hand, must face his choices after he let peer pressure and drunken expectations steer him towards hurting another.
The Red Card opens a dialog on sexual assault that happens all too frequently on both high school and college campuses, yet is often ignored, or acknowledged, but not talked about. Writer/director Dana Brawer does not shy away from these pressing social issues, but instead, begs us to talk about them.
With a compelling performance from Amber Collins-Ives as Sam, and a subtle yet strong social statement from Brawer, The Red Card deserves all the recognition it is earning on the festival circuit. Dana Brawer is definitely a filmmaker to watch, and I can't wait to see what she does next!
********************
Check out our interview with director Dana Brawer over at the FF2 Blog.
Watch the trailer for The Red Card.
© Jessica E. Perry FF2 Media (1/25/16)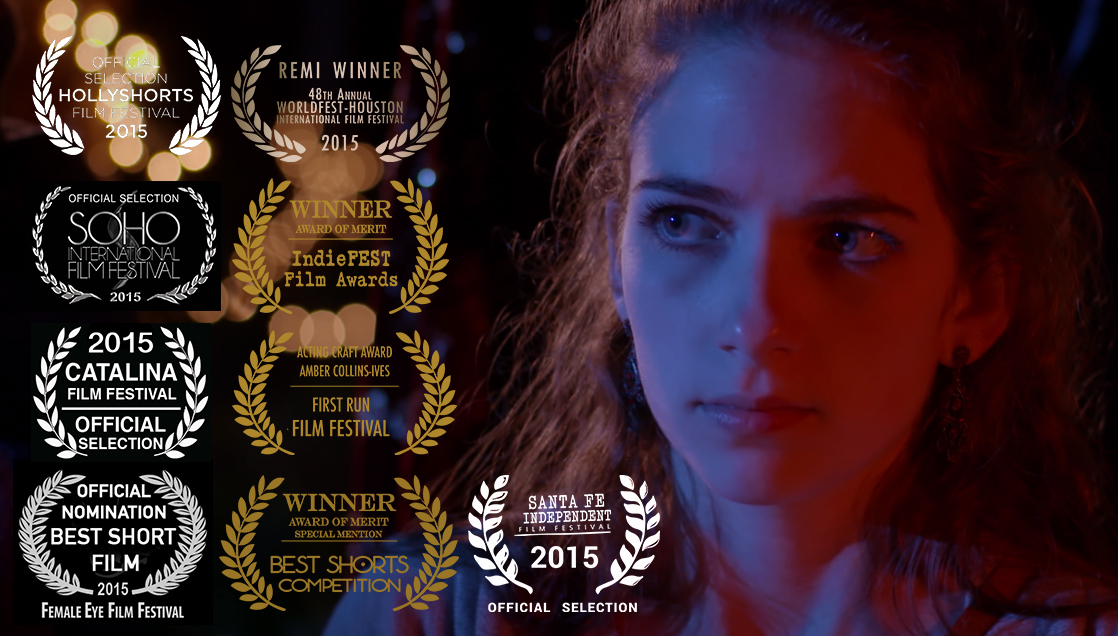 Top Photo: Sam and Margaret hide out from the rain.
Middle Photo: Partygoers listen intently to the Gatekeeper.
Bottom Photo: Just some of The Red Card's impressive festival standings.
Photo Credits: Dana Brawer
Q: Does The Red Card pass the Bechdel Test?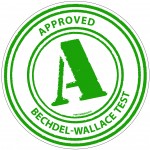 Yes!
Sam and Margaret get caught in the rain on their walk to school. The two friends hide out in a hay barn while Margaret insists that she is allergic to rain and they should take it as a sign to skip school for the day. Sam, clearly more of the rule follower between the two, insists that they need to get to class.