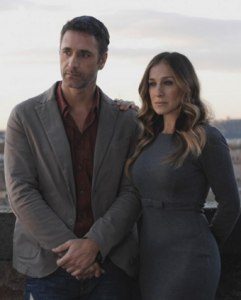 Sarah Jessica Parker stars as a divorcee on a trip to Italy with her rebellious teenage daughter. Although the story bounces around from family drama to romance to road trip comedy, this comfort-food of a film is an easy, enjoyable watch. (BKP: 3.5/5)
Review by Associate Editor Brigid K. Presecky
Director Ella Lemhagen and writers Josh Appignanesi and Cindy Myers tell the story of newly-divorced "Maggie" (Sarah Jessica Parker) on a plane ride to Italy, accompanied by her pink-haired teenage daughter, "Summer" (Rosie Day). Twenty years prior, Maggie spent summer in a quaint Italian village and believes that if she whisks troubled Summer away to Europe, her problems will be left behind in New York City.
Wishful thinking, Maggie. As the mother-daughter-duo drive through the open roads of picturesque Italy, Maggie throws Summer's phone out of the car window: maybe that will keep Summer from texting her jailbird boyfriend. The tension continues to build as they arrive at their house and Maggie rekindles feelings for her long-lost love, "Luca" (Raoul Bova).
Bored without a phone and annoyed by her flirtatious mother, Summer drives out of Luca's garage in a fancy convertible, with his mother, "Carmen," (Claudia Cardinale) in the passenger seat. The film ventures into two different stories: the journey of Summer and Carmen and the journey of their followers, Maggie and Luca.
The comedic "chase" scenes through Italy give viewers the opportunity to witness the beauty of the country, especially at times when the film's pacing slows. Cinematographer Gergely Pohárnok captures the majestic backdrop, making the setting a necessary component.
Although the story relies on romantic comedy cliches and contrived plot devices (two people, one hotel room, etc.) the writers' intentions are evident.
All Roads Lead to Rome is a story about love: romantic love, platonic love and familial love. Sarah Jessica Parker will draw people to this film, whether they see it select theaters across the country or purchase it on their Video-On-Demand enabled televisions. Her character will keep the audience invested in the story even as the wacky plotlines, like Italy's ancient roads, take unexpected twists and turns. But the screenplay, like Maggie and Summer, ends up right where it needs to be.
© Brigid K. Presecky FF2 Media (2/05/16)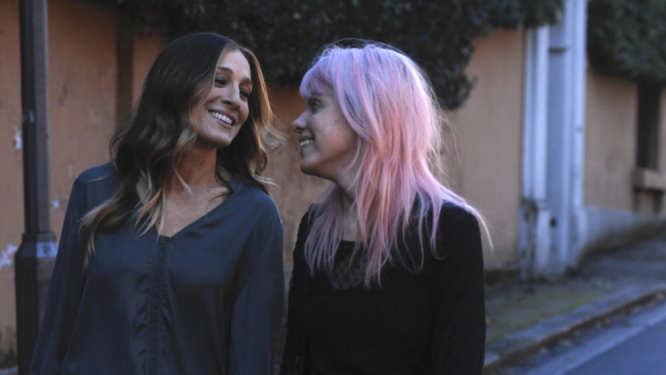 Top Photo: Sarah Jessica Parker as "Maggie" with her ex-boyfriend, Raoul Bova as "Luca"
Middle Photo: Sarah Jessica Parker as "Maggie"
Bottom Photo: Maggie and her daughter, "Summer" (Rosie Day)
Photo Credits: Momentum Pictures
Q: Does All Roads Lead to Rome pass the Bechdel-Wallace Test?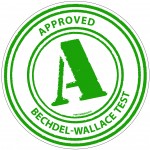 Absolutely!
The entire story is based around "Maggie" (Sarah Jessica Parker) and "Summer" (Rosie Day) and their relationship as mother and daughter. Summer also forms a bond with Luca's mother, "Carmen" (Claudia Cardinale).