Neerja is a stunning biographical thriller from India. With a skillful team of filmmakers, including screenwriter Sanyukta Shaikh Chawla, the film is incredibly well done and features moving performances from its talented cast. Based on the real life hijacking of Pan Am Flight 73 in 1986, the film tells the remarkable true story of how one woman's bravery and selflessness in a time of crisis saved 359 lives. (JEP: 4/5)
Review by Contributing Editor Jessica E. Perry
Sonam Kapoor gives a stunning performance as "Neerja Bhanot," a real life-hero whose selfless bravery has been applauded by numerous countries around the world.
When the film opens, Neerja Bhanot is just a few days away from her 23rd birthday. Her vibrant spirit lifts all of those around her, and her beauty and passion for modeling has grown into a worthy career. But Neerja loves her job as a Pan Am flight attendant, and continues on in the position no matter how persistent her mother is about her quitting to pursue modeling. Neerja is fiercely independent and her heart's guidance is the only one she will take.
Neerja's story is intercut with a group of men, members of the terrorist group ABO—Abu Nidal Organization, who carry out the steps necessary to finalize their plan to hijack Pan Am Flight 73 on September 5, 1986. They count their grenades, strap on their guns, and outfit themselves in airport security uniforms.
Neerja bids her family farewell and drives with her boyfriend "Jaideep" (Shekhar Ravjiani) to the airport. He gives her a present to open on her birthday and watches her leave with the other flight attendants.
This flight marks Neerja's first as head purser, or chief flight attendant. She takes her job incredibly seriously, prepping the plane for passengers, but is also light and friendly with the crew. Once all of the passengers are on board and takeoff is fast approaching, the three men disguised as airport security, run across the tarmac guns firing, and force their way onto the plane.
Neerja's quick response allows her to successfully alert the pilots to the hijack. Following protocol, the pilots escape from the plane using a hatch in the roof of the cockpit. When the hijackers finally force their way into the cockpit, the pilots are already gone, successfully ensuring that the plane will stay grounded instead of flying to Cyprus as the terrorists had intended.
Their plan interrupted, the three men begin to take drastic measures in an effort to force the Pakistani airport officials to send another pilot in to fly them and their hostages to Cyprus. When their demands are not met in a timely manner, the men begin to use deadly force.
It was Neerja's bravery and resilience during this time of crisis that saved the lives of 359 passengers, even if the cost was sacrificing her own. As the youngest and only female recipient of India's highest award for bravery during peacetime, the Ashok Chakra, Neerja Bhanot will never be forgotten for her sacrifice that fateful day. Since 1986, Neerja was also awarded two honors by the United States. She received the 'Justice for Crimes' Award in 2005, and along with the other flight attendants from Pan Am Flight 73, the 'Special Courage' award given by the Department of Justice in 2006.
Directed by Ram Madhvani and written by Saiwyn Quadras and Sanyukta Shaikh Chawla, Neerja is a superb biographical thriller sure to have audiences on the edge of their seats. The captivating film is action packed, emotional, and brilliantly acted. Sonam Kapoor delivers an extremely moving performance as "Neerja Bhanot," and is supported by wonderful performances from the rest of the talented cast—including a highly emotional performance by Shabana Azmi as Neerja's mother "Rama Bhanot."
© Jessica E. Perry FF2 Media (3/2/16)
Top Photo: The poster for Neerja. 
Middle Photo: Neerja is threatened by one of the hijackers for standing up to them.
Bottom Photo: Neerja and her mother Rama talk together before Neerja leaves for her trip.
Photo Credits: Fox STAR Studios
Q: Does Neerja pass the Bechdel-Wallace Test?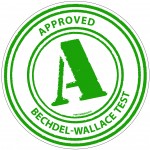 Yes, definitely!
Neerja and her mother have numerous conversations together before she takes off for her final flight. In fact, the mother-daughter relationship is one of the most moving elements of the film.