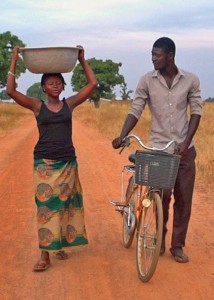 NYC Shout-Out: Nakom is featured in this year's prestigious New Director/New Films series co-sponsored by the Film Society of Lincoln Center & the Museum of Modern Art. The North American Premiere is March 18 at FilmLinc, followed by a second screening on March 19 at MoMA.
*************************
Director Kelly Daniela Norris and Writer/Director TW (Trav) Pittman set their story in a small village of Northern Ghana. When "Iddrisu" (Jacob Ayanaba) returns home after his father's death, he has to decide whether to pursue his future in medical school or return to a life he left behind. (BKP: 3.5/5)
Review by Associate Editor Brigid K. Presecky
Imagine yourself in Northern Ghana. Can you picture it?
If you can't, then you are in the vast majority of Americans. Filmmakers Norris and Pittman shed a light on an otherwise undocumented region: a rural village without electricity or running water.
Studious "Iddrisu" (Jacob Ayanaba) is called home when his father suddenly dies in a motorcycle accident. So he leaves medical school and returns to his rural village. But the loved ones he comes home to–sister "Damata" (Grace Ayariga), brother "Kamal" (Abdul Aziz), and the rest of his community–leave him with a deep internal struggle.
Iddrisu's love for his family collides with his educational aspirations. With all of their debt, sadness and pain… should he stay in the village or return to school? Viewers go along on the journey as Iddrisu seeks to answer this difficult question.
Director Norris captures the beauty of the village in between the film's gruesome scenes. The faint of heart might need to shift their eyes away from the beheadings of chickens, the grilling of lizards and the bloody, heartbreaking moments of the characters' lives. But each and every cringe-inducing action served a purpose–it was true to both Iddrisu's world and his yearning for a better life.
The darker moments make the lighter moments feel blissful, like Iddrisu walking around his village and smiling at people cooking or simply letting the shot linger on the starry night sky.
At times, the pacing is slow and the subtitles make it extra challenging to understand each and every detail of the plot. However, the acting from the town's "non-actors" is remarkable, particularly Ayanaba, whose seriousness and playfulness is captivating . These performers know, better than anyone, how these families live, work and interact with each other.
Writer Pittman, also in her directorial debut, clearly writes from a place of experience. She served in this rural village during her time with the United States Peace Corps and, in 2013, brought a production team on location in Nakom, Ghana for four months.
Using Kusaal language (the first feature film ever to do so) Pittman constructed a story that magnifies people who, like human beings everywhere, struggle to find their place in the world.
© Brigid K. Presecky FF2 Media (3/06/16)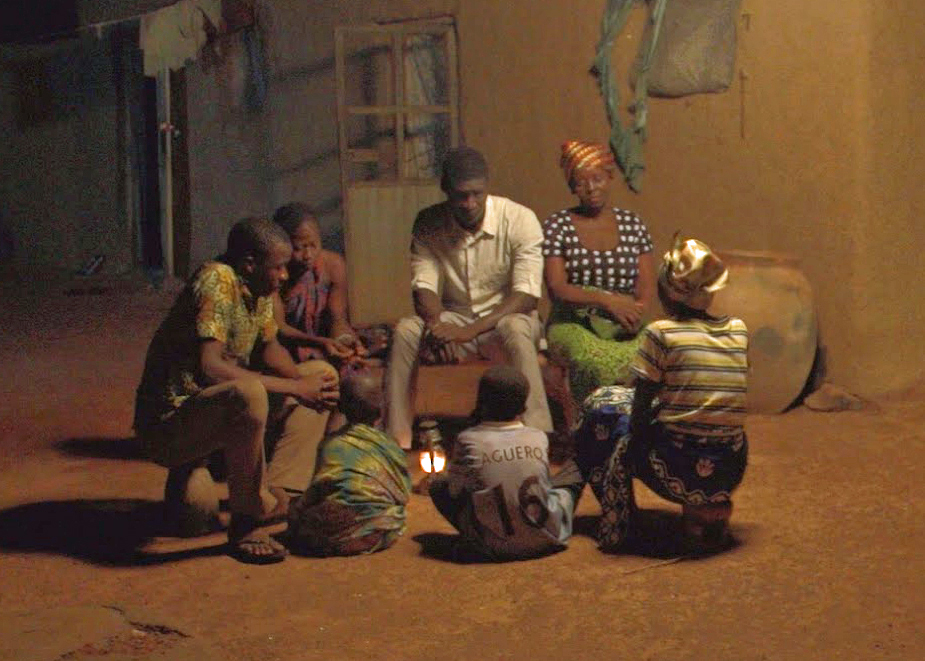 Top & Middle Photos: Grace Ayariga as "Damata" and Jacob Ayanaba as "Iddrisu"
Bottom Photo: Jacob Ayanaba as "Iddrisu" in his village
Photo Credits: Rasqueache Films
Q: Does Nakom pass the Bechdel-Wallace Test?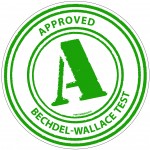 Yes!
Although the story is about "Iddrisu" (Jacob Ayanaba), women play an important role in Nakom. The film, written and directed by two women (Kelly Daniela Norris and Trav Pittman) highlights the saying, "When a man dances, then the drums are beaten for him."
Iddrisu comes from a large and complicated family. His father had three wives, and each wife gave him children. So once he is gone, each must wife grieve in her own way. Furthermore the youngest wife is very close in age to the eldest daughter, so their relationship is particularly moving.
As the eldest son, Iddrisu knows that he now holds all of these lives in his young hands.