Ditzy comedy about a toxic mother/son relationship refreshingly told from the Mom's POV. Written and directed by Julie Delpy (in collaboration with co-screenwriter Eugénie Grandval) who casts herself in a lead role that makes the most of all her considerable strengths. Violette is beautiful! Violette is smart!! Violette tries so hard!!! Violette is a mess 🙂 (JLH: 4/5)
Review by FF2 Managing Editor Jan Lisa Huttner
"Violette" (Julie Delpy) is the epitome of a Parisienne. Beautiful, elegant, and accomplished, Violette is also single and none too happy about it.
Off on vacation in Biarritz, Violette allows her more adventurous friend "Ariane" (Karin Viard) to push her into a fling with a local guy named "Jean-René" (Dany Boon). But the joke is on her: Jean-René turns out to be extremely accomplished in his own right, and furthermore he is on his was to Paris soon to begin a new job!
Violette is thrilled but she is also wary. She has a terrible history with men, and she is tired of being hurt. Jean-René seems like a great guy and their sexual chemistry is terrific, but don't all guys seems great at the beginning of a relationship?
And so Violette welcomes Jean-René into her life and introduces him to her son "Lolo" (Vincent Lacoste) and that's when all the "fun" begins. Lolo turns out to be a two-faced monster who likes things just the way they are, thank you very much. When he wants his privacy, he disappears, but when he needs anything else–like attention, quick cash, and/or a place to escape from a clingy new girl friend–Lolo wants his Mama minus any encumbrances. A new man in Mama's life? Well, let's just take care of that! 
Delpy has created another perfect role for herself as a dog being wagged by its own tail. She is adorable in her befuddlement as the stakes get ever higher.  And Dany Boon as Jean-René and Vincent Lacoste as Lolo make great comic partners.
Despite his obvious intelligence, Jean-René is a bit innocent and eager to please everyone he meets. He is dazzled by Violette and filled with incredulous enthusiasm. Can it be that everything in his life is suddenly going well? When he looks at a snippet of the Eiffel Tower from the window of his new high rise apartment, his face shines with pure joy.
Meanwhile Lolo is less than half his age but already jaded. Lolo is used to getting everything he wants precisely when he wants it. It's not just Violette who has spoiled him. Life has spoiled him, and Lolo is too handsome and too privileged to know any better.
I enjoyed Lolo a great deal, although I must admit it went on a bit too long. Once we–in the audience–get the joke, it's time for Violette to catch up. But eventually, she does, and the Delpy ties all the knots in a well-earned Grand Finale. Brava!
© Jan Lisa Huttner (3/12/16) FF2 Media
Top Photo: "Violette" (Julie Delpy) in Biarritz contemplating her options.
Middle Photo: Violette strolls the streets of Paris with her BFF "Ariane" (Karin Viard).
Bottom Photo: Violette in Paris hoping for the best as she introduces her son "Lolo" (Vincent Lacoste) to her new lover "Jean-René" (Dany Boon).
Photo Credits: © 2016 – FilmRise
Q: Does Lolo pass the Bechdel-Wallace Test?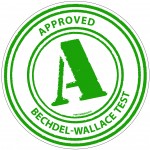 Yes!
Violette's relationship with "Ariane" (Karin Viard) is a hoot. And while men are often part of their conversation, what they are really doing is sharing experiences and supporting each other as they both transition into middle age.