"Marguerite Dumont" (Catherine Frot) has one dream—to be an opera singer. The only problem? She has a horrendous voice and is incredibly tone deaf. But her status within upper class Parisian society has allowed her to perform to applause for some time, as no one wants to be the one to break the news to Marguerite. But when she decides to hold a real concert, everything changes.
Written by director Xavier Giannoli and Marcia Romano, Marguerite is all about the music…all about the off-key ear screeching music. (JEP: 3.5/5)
Review by Contributing Editor Jessica E. Perry
Marguerite is a beautiful period piece set in Paris, France in the 1920s. Catherine Frot delivers a charismatic performance as the naïve "Marguerite Dumont," a pillar of aristocratic French society, living in denial about her singing ability.
Marguerite's husband "Georges Dumont" (André Marcon) allows her to continue on in her ignorance, since all of their money comes from Marguerite. Georges himself is broke. So he goes along with Marguerite's quirks to ensure his lifestyle remains as it is. Marguerite performs for their upper class friends at small gatherings, and Georges repeatedly pretends to have "car trouble" so he does not have to be present when she sings. Or more appropriately, when she screeches off key.
The other aristocrats clap politely, or escape into the smoking room, for Marguerite's performances. And since no one will tell Marguerite of her extreme lack of talent, she continues to pursue her dream of becoming an opera singer. Marguerite practices for hours each day and will discuss her singing aspirations with anyone who will listen.
During one of her performances, two young men—"Lucien Beaumont" (Sylvain Dieuaide) and "Kyrill Von Priest" (Aubert Fenoy)—come to hear Marguerite sing. The men work for a local newspaper, and Kyrill takes an interest in Marguerite's apparent insanity. Lucien writes a positive review on Marguerite's performance (surely the first she's ever gotten) and Kyrill provides the artwork.
The article gives Marguerite the momentum she needs to continue on with her career aspirations. But unfortunately, this means that for everyone in Marguerite's life that has been keeping the truth from her, things just got a whole lot more complicated. Marguerite decides to hold a real performance for the "public" at a Parisian opera house. As she begins to rehearse for her career defining performance, everyone around Marguerite fears that the truth may not be something she can handle.
Directed by Xavier Giannoli and written by Giannoli and Marcia Romano, Marguerite visually, is a beautiful period piece, but audibly, is over two hours of screeching "singing." Catherine Frot is compelling as Marguerite, and the music—excluding the title character's singing—is sure to be a delight for opera fans. But for the rest of the audience, the extremely long French drama may have you napping in your seat.
© Jessica E. Perry FF2 Media (3/18/16)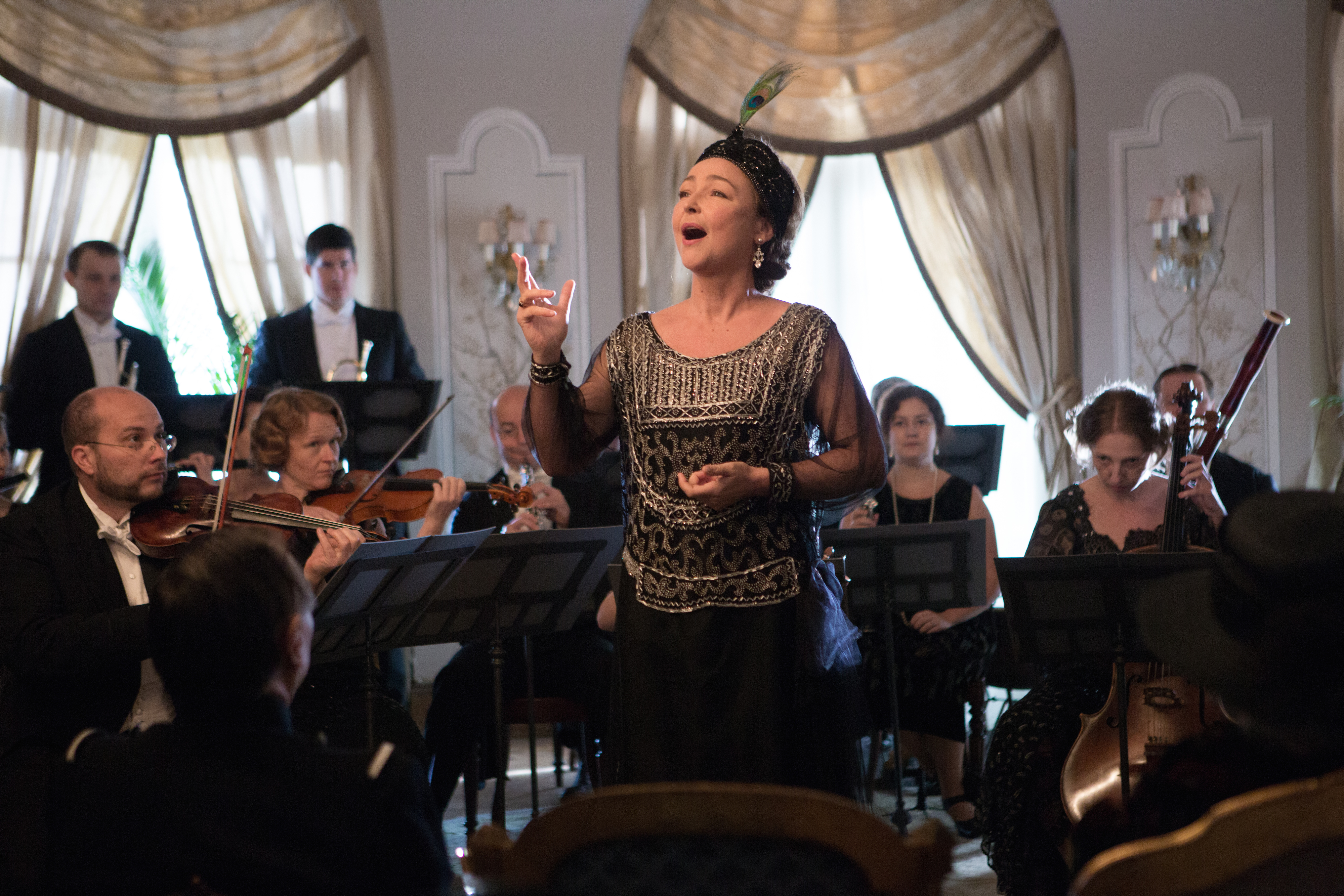 Top Photo: Marguerite poster.
Middle Photo: Hazel, Kyrill, and Lucien discuss Marguerite's performance.
Bottom Photo: Marguerite closes out the show.
Photo Credits: Larry D. Horricks
Q: Does Marguerite pass the Bechdel-Wallace Test?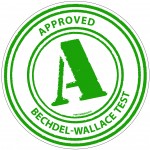 Yes.
In one of the film's earlier scenes, Marguerite praises a young (and talented) opera singer on her performance. The young singer, "Hazel" (Christa Théret), praises Marguerite for her performance as well. But of course she, like everyone else around Marguerite, is lying through her teeth about Marguerite's singing talent.