Written by Ayesha DeVitre and director Shakun Batra, Kapoor and Sons is an entertaining Indian drama about family, love, and loss…with a good few laughs thrown in for good measure of course!
Two estranged brothers, who are opposites in almost every way, find themselves both back home again when a family health scare demands their return. (JEP: 4/5)
Review by Contributing Editor Jessica E. Perry
"Arjun Kapoor (Sidharth Malhotra) and his older brother "Rahul" (Fawad Khan) are at odds, considering themselves opposites in almost every way. Rahul is their parent's favorite, and Arjun is the one who doesn't take anything in life too seriously. However, both men have moved out of their childhood home and live in opposite parts of the world, so it's hardly a problem anymore. But when their Dadu—aka grandfather—Amarjeet Kapoor" (Rishi Kapoor) suffers a heart attack, the estranged brother's return home to their family in Connoor, India.
While back in his hometown, Arjun agrees to attend a house party with an old friend. However, when he arrives at the party his friend is nowhere to be found. Instead, he finds himself immediately pulled into the party by "Tia Singh" (Alia Bhatt), the beautiful owner of the house, and spends all his time that night with her. Their connection is instant; the chemistry palpable, and just as Arjun is about to lean in for the kiss a family emergency pulls him away from the party.
Meanwhile, Rahul is looking to buy property while back in town. And it just so happens that the property he is most interested in, is none other than Tia's. As it turns out, Tia's party was one last hurrah before she put the house on the market since her permanent residence is elsewhere. Tia gives Rahul a tour of the property, and as the two visit together on the porch, a connection appears to be growing between them as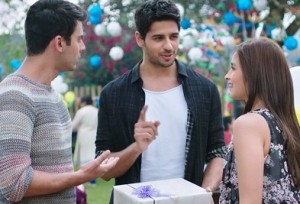 well.
Unbeknownst to the two brothers, they are both spending time with the same girl. And what's more, they both vent to her about their family life, and each other. When Tia kisses Rahul, the stakes are raised, since it is Arjun who has serious feelings for the girl, and Rahul has someone special waiting for him back home. But the truth is bound to come out. And so it does when Arjun invites Tia to a family party for their grandfather.
The brothers' relationship with Tia is not the only family drama that gets hashed out at said party … Arjun resents Rahul—now a successful author—for stealing his book idea. Their mother "Sunita Kapoor" (Ratna Pathak) believes that their father "Harsh Kapoor" (Rajat Kapoor) has been having an affair with one of the women he had the nerve to invite to the party. And so on and so forth.
From the day of the party, the family drama escalates and the focus is pulled away from Rahul and Arjan's relationship with Tia. But the film eventually circles back around, as all of the drama comes to a head. Screenwriters Shakun Batra and Ayesha DeVitre have delivered both a romance and a family drama. And while the plot could have easily felt too convoluted with all of the different components and storylines, Batra and DeVitre managed to keep their narrative balanced, delivering a moving and enjoyable feature.
© Jessica E. Perry FF2 Media (3/29/16)
Top Photo: Rahul and Tia connect.
Middle Photo: Tia arrives at the party and the three of them begin to put it all together. Tia has been seeing both brothers.
Bottom Photo: Arjan and Tia dance together Dadu's party.
Photo Credits: Fox STAR Studios
Q: Does Kapoor and Sons pass the Bechdel-Wallace Test?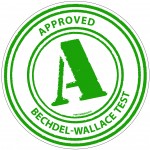 Barely, but yes.
Arjun and Rahul's mother Sunita briefly discusses cooking and recipes with their aunt who is in town for Dadu's party.