Miss India America, written by Meera Simhan and Ravi Kapoor, delivers a whole lot of laughs in a coming of age story about accepting the curveballs life can throw at you.
"Lily Prasad" (Tiya Sircar) has her life all planned out. But when a wrench gets thrown into her perfect plan, Lily decides to enter the Miss India Golden State pageant to put her plan back on track. (JEP: 4/5)
Review by Contributing Editor Jessica E. Perry
"Lily Prasad" (Tiya Sircar) is a winner. She always has been and is sure that she always will be. Being a winner is her mantra, her go to. When the film opens Lily's delivering her valedictorian speech to her graduating class. And from her words we immediately know that she is entitled, arrogant, and straight up thinks she is better and smarter than everyone else around her. Lily needs a reality check, and fast. Unfortunately for her, circumstances are about to spin out of her control and she may just get one.
Lily has a plan. It's meticulous, well thought out, and absolutely includes marriage and kids with her longtime boyfriend "Karim" (Kunal Sharma). But when she catches Karim on a date with the current Miss India Golden State/Miss India National, cue one giant wrench thrown into Lily's perfect plan. Turns out that Karim wants to take a "break," a break from Lily and a break from their relationship. What he wanted when he was 13 and what he wants now are not one in the same, even if Lily has been unwavering in her life goals.
Naturally, Lily's "winner" mentality overtakes practicality and she decides to enter the Miss India Golden State pageant so that she can win the pageant, and in turn, win Karim back.
Now, Lily had originally shot down the idea of entering the pageant when her best friend "Seema" (Kosha Patel) expressed interest in running. Naturally, with Lily's self-centered personality, she decides that since she will now be entering the pageant, Seema should not. Insisting that she'll never win anyway, Lily thinks she is doing Seema a favor. Yes, I know, what a great friend, right?
After some convincing Seema agrees to coach Lily through the pageant so she can take home the crown. Once the competition starts filing in, Lily sizes up each girl, deciding that "Sonia Nielson" (Hannah Simone) is her biggest competition. Lily is a winner, and a winner doesn't cheat. But the pressure to put her perfect life plan back on track may just have Lily making moves she'll regret.
Miss India America features a few actors you may know—Hannah Simone and Satya Bhabha—if you're a fan of the Fox comedy New Girl. But even if you're not, the film features an endearing cast led by charming performances from Tiya Sircar and Kosha Patel, as well performances by screenwriter Meera Simhan and Bernard White, as Lily's parents "Gita" and "Sam Prasad." Miss India America, directed by Ravi Kapoor and written by Kapoor and Meera Simhan is a delightful family dramedy, a perfect watch when you're looking for laughs and life lessons.
********************
Miss India America is out now in select theaters, and available on digital platforms April 5th!
For tickets and more information check out the film's website.
© Jessica E. Perry FF2 Media (3/25/16)
Top Photo: Miss India America poster.
Middle Photo: Lily and her father reflect on all of her achievements at Lily's graduation party.
Bottom Photo: Lily and Sonia face off in the Miss India Golden State pageant.
Photo Credits: Marvista Entertainment
Q: Does Miss India America pass the Bechdel-Wallace Test?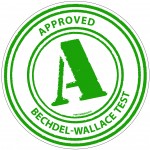 Yes, definitely!
Lily and Seema are together in almost every scene, and their focus usually revolves around the Miss India Golden State pageant.