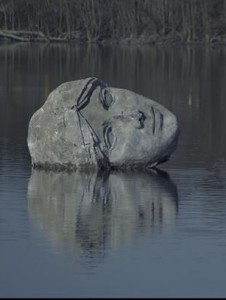 Rania Attieh and Daniel Garcia  tell a tale of two Helens of Troy set in present day. With meteor showers, fake babies and floating statues, this film is too artsy to engage cinephiles let alone average viewers. (BKP: 2.5/5)
Review by Associate Editor Brigid K. Presecky
"Everything is more beautiful because we are doomed. You will never be lovelier than you are now. We will never be here again." – Homer, The Illiad
In H, 'never being here again' isn't a bad thing.
Rania Attieh and Daniel Garcia's film centers on two Helens of Troy, New York. The young "Helen" (Rebeca Dayan) is an artist who is pregnant with her boyfriend "Alex's" (Will Janowitz)  child. The older, 60-something "Helen" (Robin Bartlett) has just had a baby – a fake baby. Carrying around a lifelike doll of a newborn, she believes the doll is real and carries it around, takes it to restaurants and gets up in the early morning hours for a "feeding." Creeped out yet? Because her husband, "Roy" (Julian Gamble) is, too.
Eerie happenings start to weave their way in and out of the two Helens' lives, beginning with a meteor explosion in the sky that wreaks havoc on all human behavior. People start to transform into zombie-like creatures, walking in a trance towards a large head of a statue that is floating down the Hudson River.
After the meteor shower hits, the film shifts its focus to the younger Helen and Alex, and older Helen and Roy's story is put on the back burner for a good portion of the film. The pacing drags as people become affected by the mysterious aura in the air, making the audience fall into a similar comatose state.
Any metaphor or allusion to The Illiad can get lost in this peculiar hodgepodge of supernatural events. However, there are some humorous moments – that may or may not be intentional – sprinkled throughout the film. When the older Helen is trying to convince Roy that their fake newborn "Henry" is a good idea, she sits at the kitchen table and tries to get him on board with the idea. "We can take it to the hardware store or somewhere manly!" But soon, things take an even more bizarre turn as she sits on the couch and watches her husband sleep, creepily laughing and then openly sobbing. Children from the 90s will never look at Patti Szalinski from Honey, We Shrunk Ourselves the same way.
Like Bartlett's heartbreaking portrayal (see: Helen trudging through the snow, putting fliers up for her missing husband), the strong acting is overshadowed by the strange plot. Had the resolution of the story been earth-shattering or captivating in any way, the first two acts acts may have seem worthwhile. Although the off-beat story may be appealing to an artsier crowd, the average moviegoer might feel like they would rather feed a fake baby to pass the time.
© Brigid K. Presecky FF2 Media (4/4/16)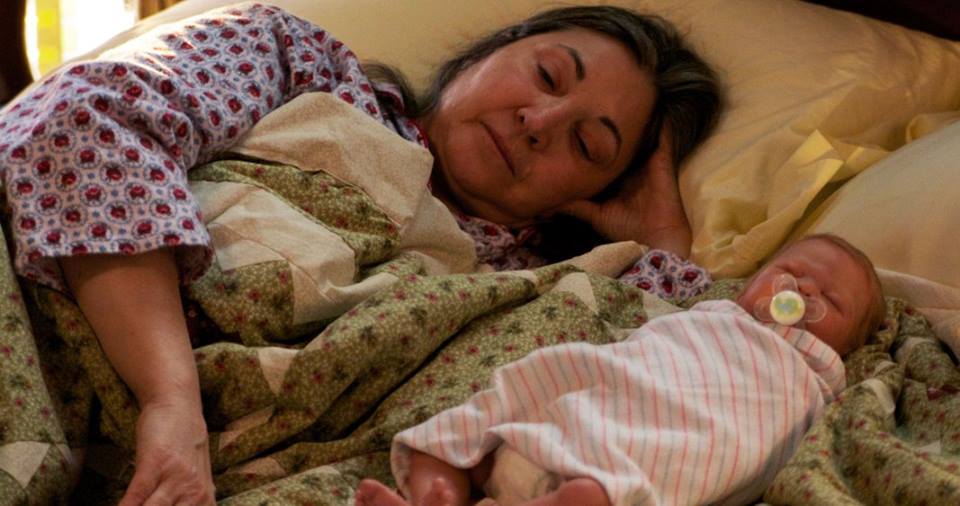 Top Photo: The floating statue head.
Middle Photo: Rebeca Dayan as "Helen."
Bottom Photo: Robin Bartlett as "Helen."
Photo Credits: Sundance
Q: Does H pass the Bechdel-Wallace Test?
No.
Older Helen shares an elevator with a female nurse …. and that is as Bechdel-Wallace as this film gets.