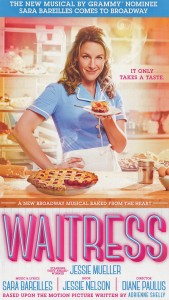 Closing out another Women's History Month at a performance of the fabulous new Broadway musical Waitress with my friend Ann Weil Feldman (from Livingston High School days) and our wonderfully accommodating spouses Rick and Rich.
Waitress is based on the beloved film by Adrienne Shelly and has an all-female creative team lead by screenwriter/playwright Jessie Nelson, singer-songwriter Sara Bareilles, and choreographer Lorin Latarro, all lead by Tony-winning director Diane Paulus. The star is luminous Jessie Mueller who won a Tony herself a couple of years ago for her role as "Carole King" in Beautiful. If you loved Beautiful–as I surely did–then Waitress will send you up, up, up and around the moon 😉
No make-up! Do not wear make-up when you go! Much crying (at the end… but also big belly laughs too. The ultimate praise for WAITRESS: I laughed; I cried; I had a great time!!!
Click HERE to read more about the ground-breaking creative team: director, author, composer/lyricist, choreographer… all women telling a story for women–and men of conscience–everywhere. Brava!!!
2016 Tony nominations will be announced May 03. All systems go for a great night on June 12 🙂
Thanks again to Joanna Aleksandrova-Petrova for designing–and signing–my gorgeous SWAN scarf in honor of my role in creating International SWAN Day.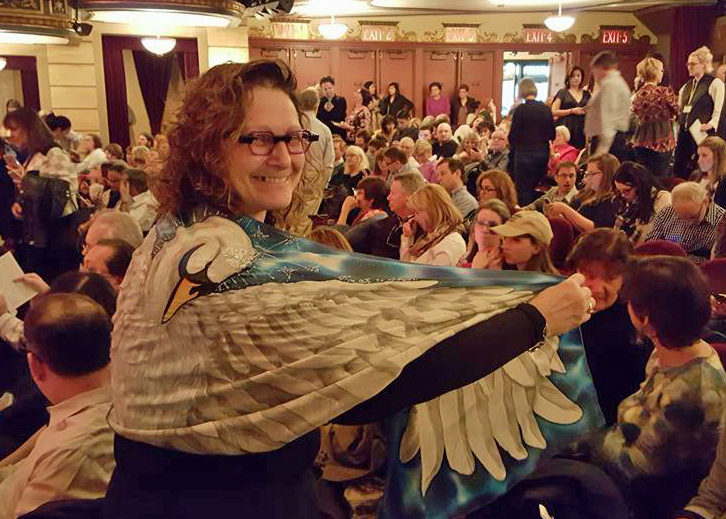 Photo Credit: Richard Bayard Miller (3/31/16)
Q: Does Waitress pass the Bechdel-Wallace Test?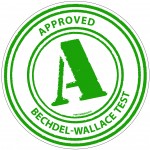 Absolutely!!!
The three female leads in Waitress talk about everything 🙂