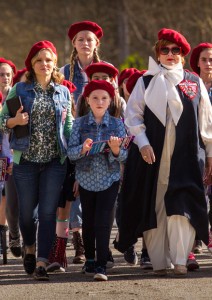 Melissa McCarthy is back as screenwriter and star of The Boss. Thoroughly entertaining, The Boss follows successful mogul "Michelle Darnell" (McCarthy) who is dethroned from her seat atop industry when she is sentenced to prison for insider trading. When she is released Michelle must rebuild her empire, but this time around she must think outside the box. (JEP: 4/5)
Review by Contributing Editor Jessica E. Perry
"Michelle Darnell" (Melissa McCarthy) is immensely successful as a respected business mogul, but she didn't start off that way. As a child, she bounced around from foster home to foster home, being returned to the orphanage each time, always left to question what was so wrong with her that no family wanted to call her their own. So at an early age, Michelle decided that the only person she could count on was herself.
Michelle has a loyal assistant "Claire" (Kristen Bell), who she doesn't give enough credit to, and a long-term relationship with "Renault" aka Ron (Peter Dinklage), that dissolved when they both chose business over each other. But other than that, the people surrounding Michelle are there for strictly business only purposes, and when Michelle gets sentenced to prison for insider trading, she has no one left when she gets out.
The business world has turned its back on Michelle, all of her assets have been seized, and with no family or friends to turn to, she has no other option than to call upon Claire's good nature and crash on her couch until she can get back on her feet. Claire got a new job while Michelle was away. The job, equipped with terror boss "Dana Dandridge" (Cecily Strong), is not at all what Claire wants, but her priority is providing for her daughter "Rachel" (Ella Anderson) so she takes whatever stable job she can get.
Michelle tries not to let it affect her that Claire didn't stick by her side—aka stay her loyal assistant—through her hard times. But Claire is still the closest thing Michelle has to family. So when Michelle continues to make herself at home in Claire's cramped apartment, she must start pulling her weight. The first order of business: taking Rachel to her Dandelions meeting.
Michelle immediately causes waves, disrupting the meeting with her entitled nature, and enraging one of the competitive moms "Helen" (Annie Mumolo). But the meeting also sparks a new business idea for Michelle. When she sees how much money the Dandelions take in each year from selling their cookies, Michelle decides this is her way back in, her way to rebuilding her empire. So Michelle—along with Rachel's help—convinces Claire to start a new business partnership with her, aptly titled "Darnelle's Darlings." Claire provides the secret brownie recipe and Michelle provides the business wherewithal.
After poaching girls from the Dandelions, Claire and Michelle's brownie selling business begins to take off. But Michelle's demons, in the form of some serious trust issues and her ex-boyfriend Renault, come back to haunt her, and building her new empire may not be quite as easy as she first thought.
Husband and wife team Ben Falcone and Melissa McCarthy first brought us Tammy in 2014, and have stepped it up this time around with The Boss. Falcone and McCarthy, who co-wrote Tammy, bring on additional writing partner Steve Mallory for The Boss. The three screenwriters deliver the kind of ridiculous laugh out loud comedy you hope for and have come to expect. Melissa McCarthy is once again hysterically funny, and supported by a strong cast, The Boss is the perfect Friday night, celebrate the weekend kind of movie.
© Jessica E. Perry FF2 Media (4/11/16)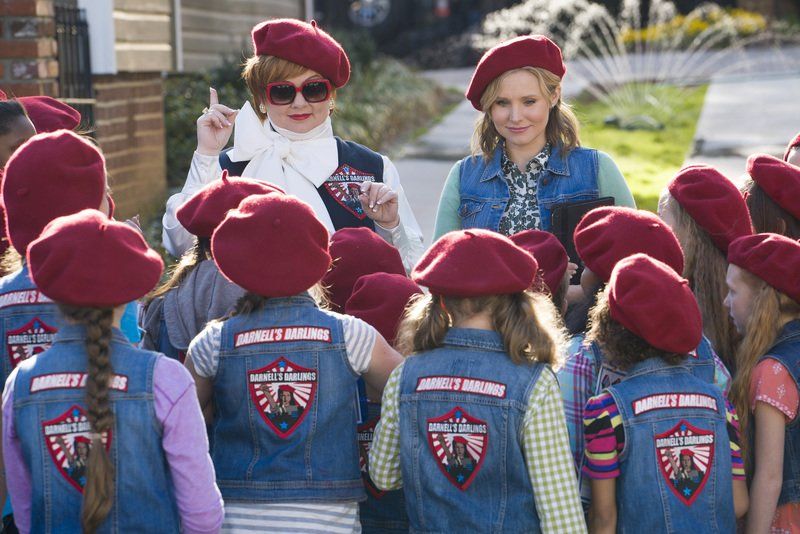 Top Photo: Claire, Michelle, and Rachel lead their newly formed troupe "Darnelle's Darlings."
Middle Photo: Michelle gives Claire some honest advice about her choice of first date attire.
Bottom Photo: Michelle and Claire rally the girls to sell as many brownies as they can.
Photo Credits: Universal Pictures
Q: Does The Boss pass the Bechdel-Wallace Test?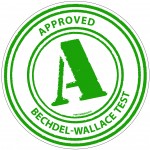 Yes, absolutely!!
The Boss passes the Bechdel-Wallace test from the very first scene, and then many time over throughout the movie. Michelle, Claire, and Rachel have numerous conversations together about their new brownie business. And Michelle has a few hysterical encounters with her new arch nemesis, mother of one of the girls from the Dandelion Troop, "Helen" (Annie Mumolo), who is determined to not let Michelle poach girls from the Dandelions.