Writer Catalina Aguilar Mastretta and Director Amanda Maralis team up to tell a sweet, simple story of a brief love affair between unlucky-in-love "Sophie" (Mamie Gummer) and British dreamer "Alex" (Tony Okungbowa). Although the pacing could use a jolt of energy, this human story makes for an enjoyable, pleasantly surprising watch. (BKP: 3.5/5)
Review By Associate Editor Brigid K. Presecky
Welcome to two love stories. Although some would argue that there is only one here, found in the main characters of Sophie and Alex, the filmmakers clearly pen their love letter to the titular Echo Park. From the hills and sunlight to the compact houses and friendly neighbors, each element of the hipster-clad Park is represented, and relevant to the story of Sophie and Alex. Whether it's their flirtatious game of soccer or their walks up and down the street, the background is just as much a character as the two leads.
Sophie just broke up with her longtime boyfriend. Alex is giving up his dream of being Hollywood's next great music supervisor. And like Sophie's description of an antique Polaroid camera, "it develops instantly." Hitting all the right romance-film beats, the two characters meet, unexpectedly fall in love, encounter obstacles and deal with the fallout. Although it sounds like a been-there, done-that formula, it works like a charm.
What makes Echo Park stand out from the rest, however, is the beauty in which it's shot. The natural lighting and rays of sunlight flicker in and out of the frame, capturing the "realness" of their little corner of the world. And as the pacing occasionally slows, viewers grab onto the feel-good soundtrack overlaying the film's quiet moments and scenic montages.
Sophie's complicated relationship with her mother "Julie," (Helen Slater) adds another layer to an already emotionally rich story. What is Sophie doing with her life? Will her mother approve? Where does she go from here? These questions will be relatable to any viewer (particularly young adults) who are still in the midst of growing up and realizing, no matter how old they get, their parents will always be their parents no matter what.
The plot touches on cultural and economic boundaries, with Gummer and Okungbowa portraying this interracial couple with seemingly natural ability. They may not have the chemistry of the typical "Hollywood romance film," but that is exactly the film's point. This is different. They are different. This is a story of Sophie and Alex, two people who reflect on where they have been and where they are going. All they needed was each other to figure it out.
© Brigid K. Presecky FF2 Media (4/19/16)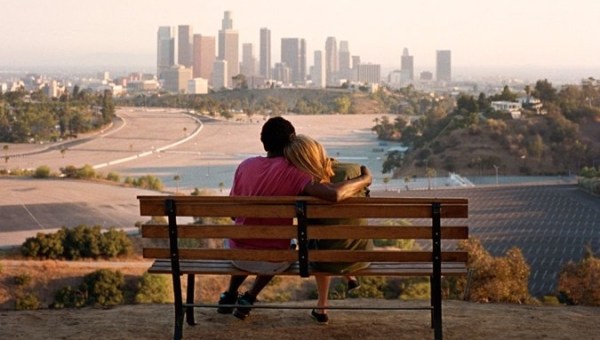 Top Photo: Tony Okungbowa as "Alex" and Mamie Gummer as "Sophie"
Middle Photo: Sophie points out a Polaroid camera
Bottom Photo: Alex and Sophie fall in love
Photo Credits: Turntable Studios
Q: Does Echo Park pass the Bechdel-Wallace Test?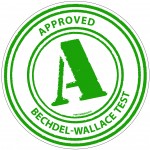 Yes!
"Sophie" (Mamie Gummer) and her mother "Julie" (Helen Slater) have numerous scenes in the film. A majority of them consist of Sophie's relationship, however, they do discuss her future and overall life decisions.