Writer/Director Laura Bispuri tackles the ever-present subject of gender and sexual identity. In Sworn Virgin, Alba Rohrwacher stars as Hana/Mark, a young woman who, after years of living life as a free man, chooses to return to her roots. Although the hot-button transgender issue is well-crafted here, the plot hits too many lulls for it to be entirely gripping. (BKP: 3/5)
Review by Associate Editor Brigid K. Presecky
The story begins in present day as "Mark" (Alba Rohrwacher) works in the snowy mountains of Albania. The filmmakers use a series of flashbacks to piece together his history as a young woman, "Hana Doda," who so desperately escaped a life of female slavery and obedience. When her sister, "Lila" ran off to Italy with her boyfriend to avoid an arranged marriage, Hana chose a completely different life from that of Albanian culture: one that meant cutting her hair, binding her breasts and living a life of celibacy.
In present day, as Mark shows up on his sister's doorstep after the death of their birth parents, the film follows his journey as he transitions back to being a "her." Hana finds a home with her sister "Lila" (Flolnja Kodheli) and her family, including a questioning and nosy teenage daughter, "Jonida" (Emily Ferratello). In her new environment, Hana discovers and experiences all of the things she missed out on while shooting rifles in the Albanian mountains. And as the title would indicate, Hana's sexuality takes center stage.
With the transgender topic consuming a majority of the media and various art-forms, this was less about "being in the wrong body" and more about finding yourself. As timely as this subject is, the pacing of Sworn Virgin can be painfully slow. If the plot had more momentum or even contrived momentum by way of Nando Di Cosimo's score, it would have made for a more alert and invested audience.
Yet, there will surely be a viewer who can relate to Hana/Mark's struggle, and not because of the "transgender" topic. This is a story about returning home, discovering who you are and living a life you always dreamed of.
© Brigid K. Presecky FF2 Media (4/26/16)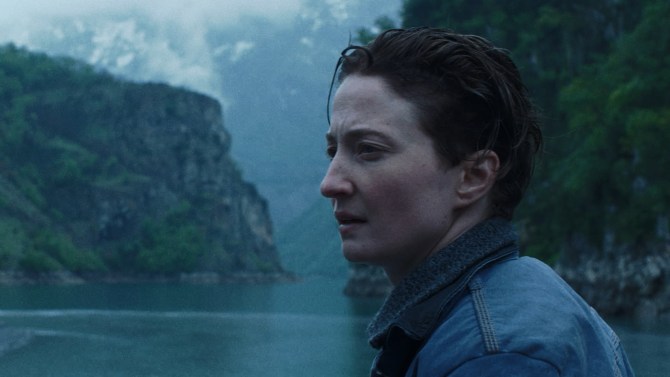 Middle Photo: Young "Hana" (played as a teenager by Drenica Selimaj) and her sister "Lila" (played as a teenager by Dajana Selimaj).
Bottom Photo: Alba Rohrwacher as "Hana/Mark"
Photo Credits: Colorado Film Production
Q: Does Sworn Virgin pass the Bechdel-Wallace Test?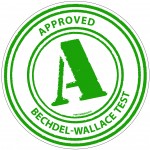 Absolutely, yes!
The main protagonist "Hana/Mark" (Alba Rohrwacher) has multiple scenes with sister "Lila" (Flolnja Kodheli) and her teenage daughter, "Jonida" (Emily Ferratello).