Written, directed, and starred in by Negin Farsad and Jeremy Redleaf, 3rd Street Blackout is a quirky comedy about a tech-loving couple who must reevaluate their relationship when a storm hits Manhattan causing a blackout. (JEP: 3.5/5)
Review by Contributing Editor Jessica E. Perry
"Mina Shamkhali" (Negin Farsad) and "Rudy Higgins" (Jeremy Redleaf) are a tech-consumed couple, often relying on technology instead of face to face interaction. Case in point: the film opens on Mina sitting on a park bench, hair blowing in the breeze… texting. Cut to Rudy who is leaning on a railing by a river, checking his phone as well. He laughs at the text jokes Mina sends him, and promptly responds back. Then Mina takes the leap and asks Rudy to move in with her (over text of course). He responds, "Hmmm…" as Mina stares at her screen in anticipation.
Suddenly, Rudy's voice pulls her face away from the phone screen. Cut to a wide shot only to reveal that Rudy is actually standing just steps away from where Mina is sitting on her bench. Verbally, he states his conditions for moving in: his Netflix account, her cue, he's allowed to bring his Xbox along, and theirs must be a two Roku household. Mina has joined him now for the rare "in person" conversation. She readily accepts his terms, celebrating this new step in their relationship.
This is Rudy and Mina; this is how they function, technology co
ming in at a close second to one another. Flash forward to a year later. Rudy and Mina have grown comfortable in their shared apartment. But when a massive storm hits New York City resulting in a citywide blackout, Mina and Rudy are left at an impasse without their technology, forced to confront the state of their relationship.
Flash back to a few days before the blackout hits. Mina delivers a Ted Talk, presenting her research to the masses. At the event she meets "Nathan Blonket" (Ed Weeks)—handsome, British, and a potential investor for her research. Mina and Ed get too close too fast, and she soon finds herself keeping a relationship-defining secret from Rudy. Flash-forward once again to the days of no cell phones and no electricity. Without the technological distractions, Mina soon discovers that during a blackout, secrets are hard to keep from the ones you love.
While highly entertaining, I personally think there was a better way to tell this story. A way that finds a better approach than the use of the disjointed flashbacks Farsad and Redleaf chose to utilize in their filmmaking. That being said, 3rd Street Blackout succeeds in many other areas, the filmmakers intriguing their audience from the very beginning.
Moreover, Farsad and Redleaf must be applauded for successfully co-writing, co-directing, and starring in both a highly entertaining and relevant film. The pair made a great team on screen, and clearly behind the camera as well, delivering a cohesive, laugh out loud, quirky comedy about the difficulties of navigating a relationship in the digital age.
© Jessica E. Perry FF2 Media (5/10/16)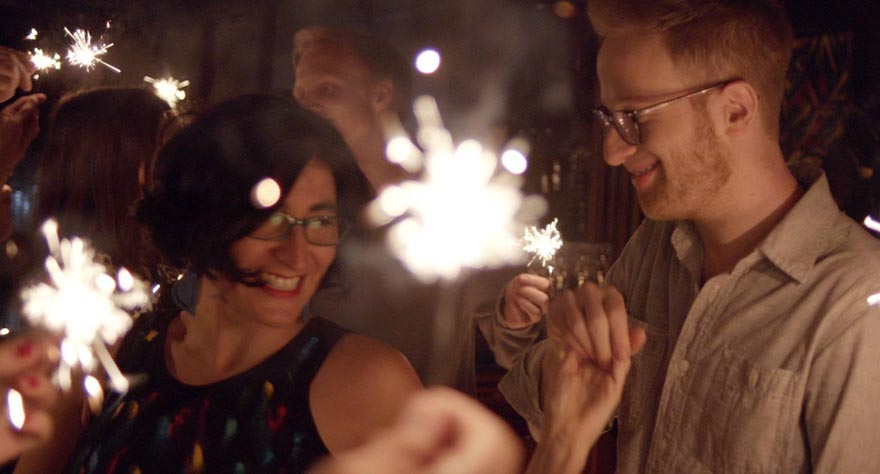 Top Photo: 3rd Street Blackout poster.
Middle Photo: Mina and Rudy have a serious discussion during the blackout, the only light coming from their cell phone flashlights.
Bottom Photo: During the blackout, Mina and Rudy hold a party at their shared apartment.
Photo Credits: Paladin
Q: Does 3rd Street Blackout pass the Bechdel-Wallace Test?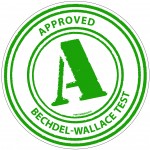 Yes!
Before her Ted Talk, Mina is given encouragement to go on stage by a crewmember—mysteriously uncredited, but played by Sasheer Zamata (SNL). Mina also has numerous meaningful conversations with her neighbor "Susan Sussman" (Phyllis Somerville).