Screenwriters Anya Kochoff, Matthew Walker, and Tom Hines weave multiple narratives together, each story resolving itself on Mother's Day. With a star-studded cast, director Gary Marshall delivers an overall enjoyable rom-com. Don't expect much more than a few laughs and zany storylines from the film and you'll walk out of the theater with a smile and all the feels. (JEP: 3/5)
Review by Contributing Editor Jessica E. Perry
"Sandy" Jennifer Aniston is divorced with two lovely young children. But she hasn't completely given up on her ex-husband "Henry" (Timothy Olyphant) until he sits her down for a chat, which she assumes will end with him asking for her back, and he drops the bomb that he is newly married to the young, hot, "Tina" (Shay Mitchell). Sandy must deal with this new family dynamic just as Mother's Day approaches.
"Jesse" (Kate Hudson) and her sister "Gabi" (Sarah Chalke) live next door to each other with their significant others, and children. While they've both made a nice family for themselves, neither sister has a good relationship with their parents, specifically their mother "Flo" (Margo Martindale). When their parents come for a surprise—and most unwelcome—visit, Jesse and Gabi must rebuild that connection with Flo as Mother's Day approaches. But secrets kept may make those familial ties hard to reform.
"Bradley" (Jason Sudeikis), a widower, tries to raise his two girls "Vicky" (Ella Anderson) and "Rachel" (Jessi Case) as best he can. But as Rachel approaches teenage-hood, Bradley must deal with the additional struggles that come with teenage angst, all while still dealing with the lost of his beautiful wife, and the girls' loving mother, "2nd Lt. Dana Barton" (Jennifer Garner).
"Kristin" (Britt Robertson) has never met her mother. She's built a family all her own with boyfriend "Zack" (Jack Whitehall) and their newborn child. But Kristin is unable to open up enough to put marriage on the table, no matter the number of times Zack has proposed. Kristin finally decides to do something about the void that's never been filled and goes in search of her birthmother. When Kristin meets powerful businesswoman "Miranda" (Julia Roberts—sporting a terrible red orange wig), she just may have found what she's always been looking for.
Screenwriters Anya Kockoff, Matthew Walker, and Tom Hines have delivered a screenplay that simply has too much going on, without enough development in any individual storyline. While they have successfully woven together multiple narratives, the strength of each narrative is thrown into question. With an all-star ensemble cast, director Garry Marshall brings audiences a lighthearted, and at times touching, comedy. If you go in with moderate expectations, hoping only for an enjoyable rom-com that hits all the right heartstrings on Mother's Day, then look no further. But if you're expecting something more, sorry to say, the movie fails to deliver.
© Jessica E. Perry FF2 Media (6/2/16)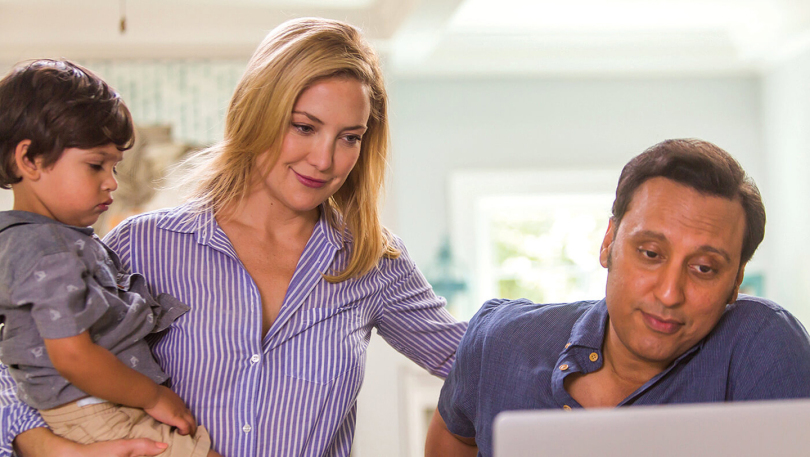 Top Photo: Mother's Day poster.
Middle Photo: "Sandy" (Jennifer Aniston) pitches her design idea to business mogul "Miranda" (Julia Roberts).
Bottom Photo:"Jesse" (Kate Hudson), her husband and their adorable son Skype her parents.
Photo Credits: Ron Batzdorff
Q: Does Mother's Day pass the Bechdel-Wallace Test?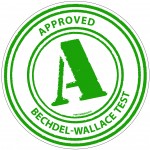 Yes!
In one of the only truly touching scenes of the film, "Miranda" (Julia Roberts) talks with "Kristin" (Britt Robertson) about her decisions of the past and how those decisions led the two woman to where they are now.