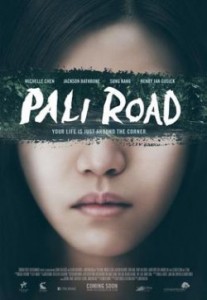 Writers Victoria Arch and Doc Pedrolie create a unique, imaginative and enjoyable story in their romantic thriller, Pali Road. When workaholic "Lily" (Michelle Chen) gets in a car accident, she wakes up with in a completely different version of her life. Set in the beautiful landscape of Hawaii, this familiar tale of "the road not traveled" is a satisfying blend of what made – and what still makes – Lost, The Family Man and It's a Wonderful Life so appealing. (BKP: 4/5)
Review by Associate Editor Brigid K. Presecky
Young doctor Lily is in a relationship with the perfect man: a charming, cute and lovable elementary-school teacher "Neil" (Jackson Rathbone). But as the Taylor Swift song goes, she would rather be screaming and fighting and kissing in the rain with her co-worker, "Mitch" (Sung Kang). On a beautiful afternoon in the Hawaiian sun, Neil gets down on one knee and asks Lily to marry him … and her phone rings. Instead of answering his question, she runs over to her phone. Awkward.
Their quiet drive home on the infamous stretch of highway, the titular Pali Road, turns into a heated argument about their relationship and their future until the car veers off the road and spins, in slow motion, into another realm. When Lily wakes up, she is no longer with Neil. Instead, she's married to Mitch with a young son she does not recognize.
Was this what she wanted all along? Is this the future she envisioned for herself? Unlike the aforementioned family holiday classics, Pali Road leans a little towards the eerie, psychotic thriller side of the spectrum. Lily struggles to figure out what is happening and whether or not it's all in her head.
Although the correlation to Lost was purely coincidental, Henry Ian Cusack appears in this film as Lily's creepy counselor. (Then again, he did promise he'd "see us in another life.") He and many of the supporting players engage the viewers, especially at times when Michelle Chen's portrayal of Lily is difficult to read.
The overall message of love and the choices we make outweigh any of the film's flaws (and there are a few when it comes to the melodrama). However, Director Jonathan Hua Lang Lim fulfills his duties of bringing this story to life and making the viewers ponder their own life decisions.
If Lily hadn't stayed with Neil, if she hadn't become a doctor …. If George Bailey left Bedford Falls …. If Jack Campbell raised a family New Jersey … If Oceanic Flight 816 landed safely at LAX. Those age-old "ifs" still remain relevant and interesting, particularly in Pali Road.
© Brigid K. Presecky FF2 Media (5/02/16)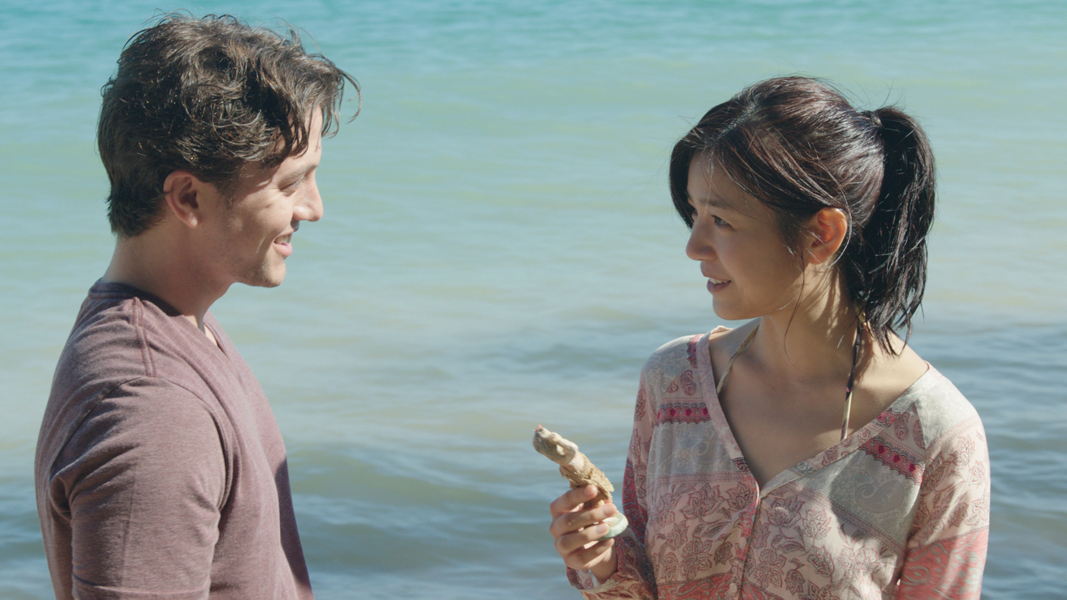 Photos: Michelle Chen as "Lily" and Jackson Rathbone as "Neil"
Photo Credits: Crimson Forest Entertainment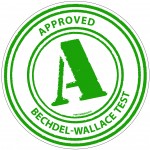 Q: Does Pali Road pass the Bechdel-Wallace Test?
Yes!
In her new life, "Lily" (Michelle Chen) has a friend, "Amy" (Lauren Sweetser) who gives her all of the up-to-date information she needs to know.